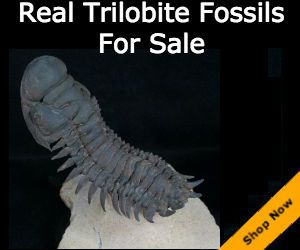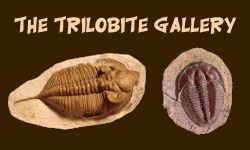 The Trilobite Gallery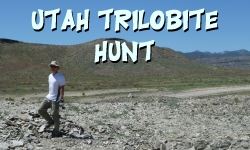 Utah Trilobite Hunt
Fossil Hunting Trip Report

Huntonia Trilobite Fossil Gallery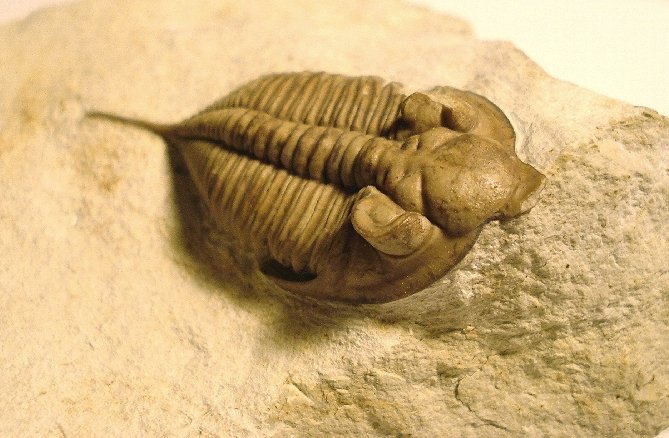 Huntonia Trilobite Facts and Information:

Huntonia trilobites have an interesting look. They have a "snout" on the front of their cephalon, they have large, round, eyes that stick up from the cephalon, short genial spines, and a pygidial spine (tail). The main difference between the more rare Huntonia lingulifer and the more common Huntonia huntonensis is that H. lingulifer has a much longer pygidial spine.

Huntonia trilobites can range in size. Many found are between 2 and 3 inches. They can however reach sizes that approach 6". Bob Carroll had been prepping a few that were well over 5" in length when we were there.

Based on the shape of the trilobite, it roamed the bottom of the sea floor, possibly hunting or scavanging.


Taxonomy:
Phylum: Arthropoda
Class: Trilobita
Order: Phacopida
Family: Dalmanitidae
Genus:Huntonia (Huntoniatonia)
Species: lingulifer & huntonensis

Locality Information:
Huntonia Trilobites are found in the Lower Devonian Haragan Formation in Coal County, Oklahoma.
The trilobites on this page came from a collecting trip into Bob Carroll's quarry on Black Cat Mountain.

Click here to see our fossil trip to Black Cat Mountain, Oklahoma

---
Huntonia lingulifer
These Huntonia are less common and have a longer pygidial spine.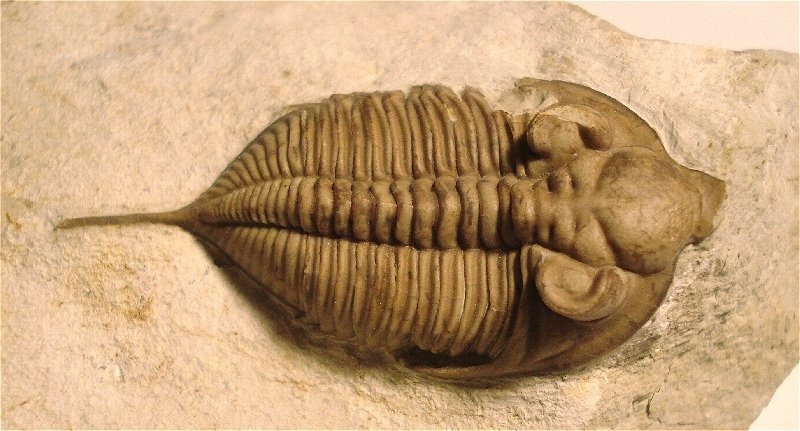 Preparation sequence of the Huntonia lingulifer trilobite we found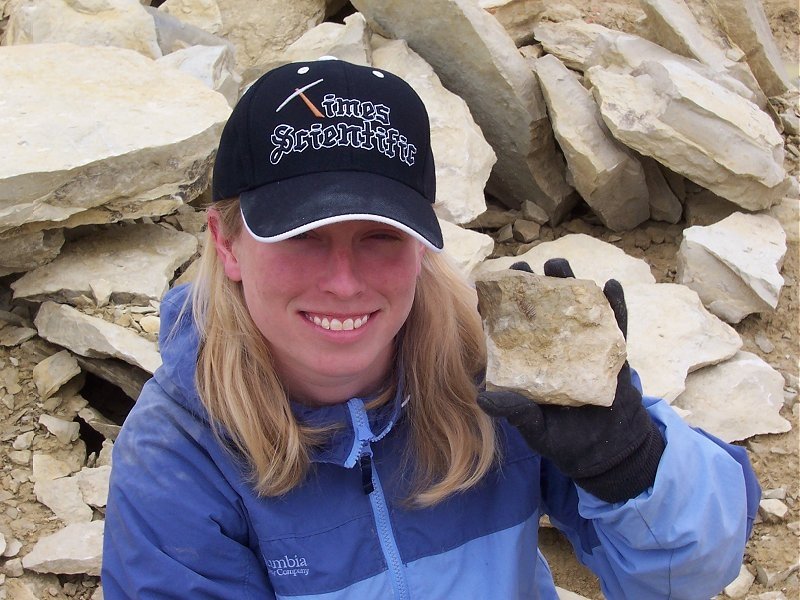 Here is the Huntonia Fossil as it was found.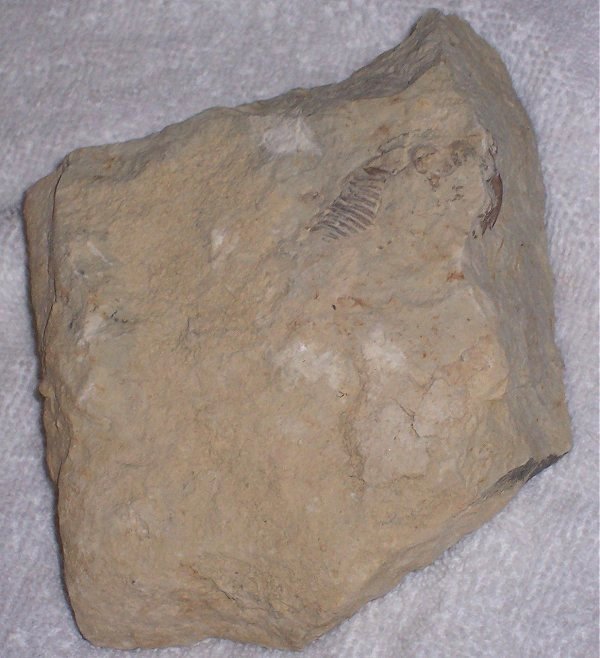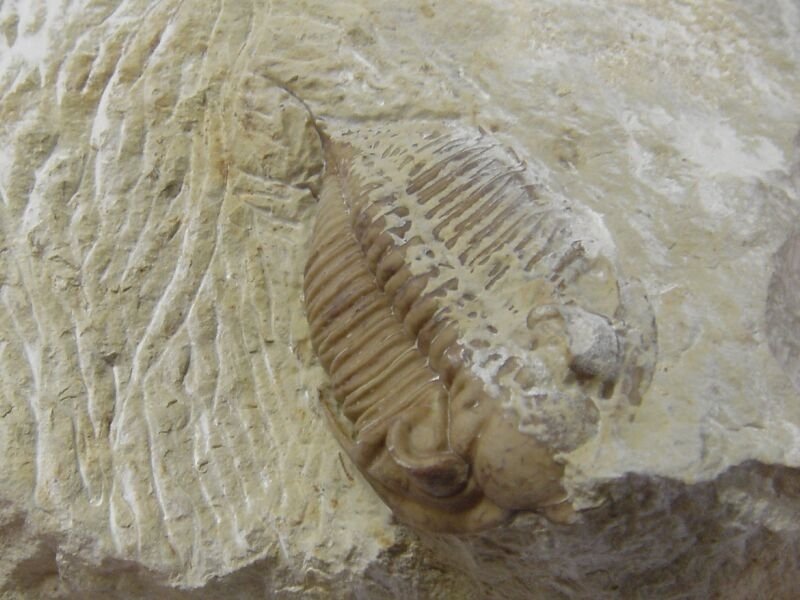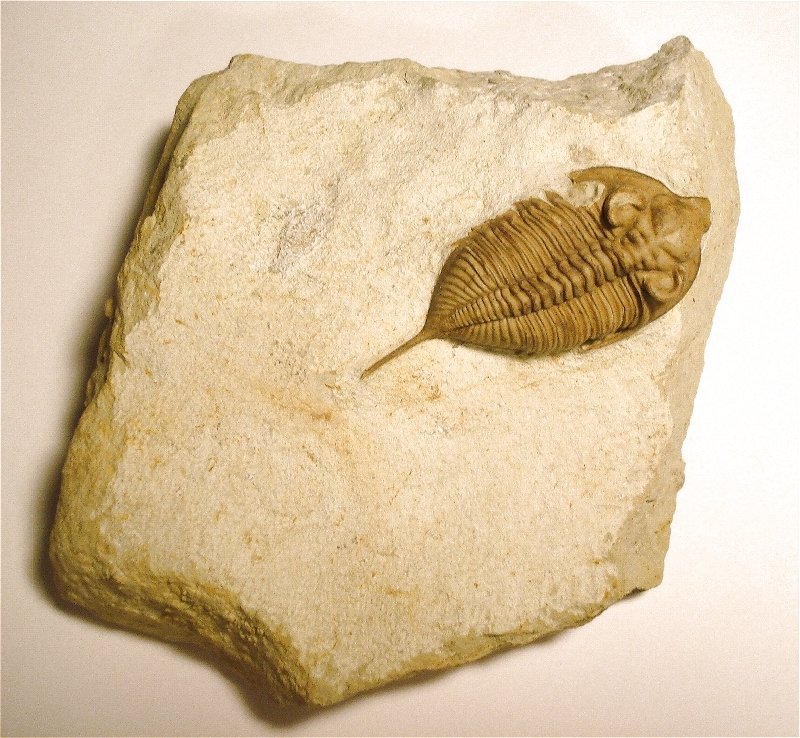 This is the best, and only complete Huntonia lingulifer trilobite we found. When found, the cephalon was partially exposed and had a small amount of damage to it. It prepped out beautifully though!
It's about 2 3/8" (60mm) long, including the tail.

This trilobite was found on our fossil collecting trip to Black Cat Mountain, Oklahoma


Location:Black Cat Mountain, Oklahoma
Age: Lower Devonian
Formation: Haragan Formation

Huntonia huntonensis
These Huntonia are more common and have a shorter pygidial spine.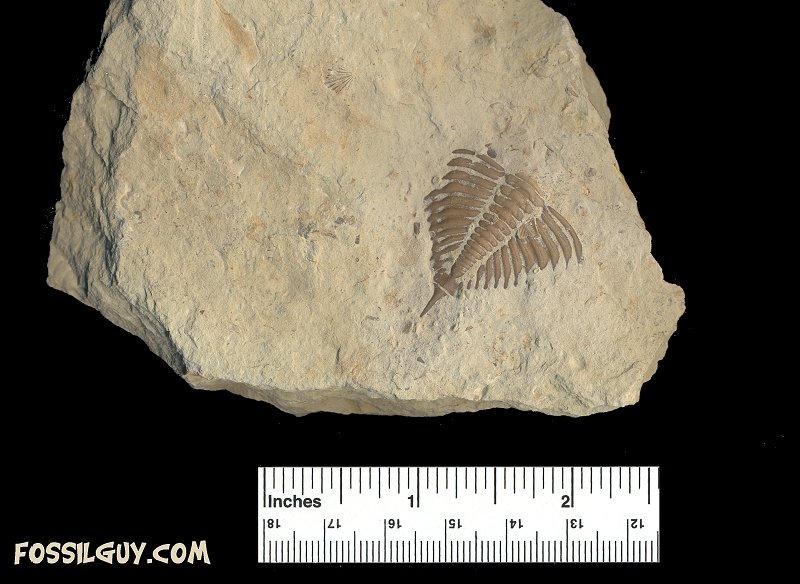 This is a pygidium of a huntonia huntonensis trilobite. Notice the shorter spine than the lingulifer trilobite fossil.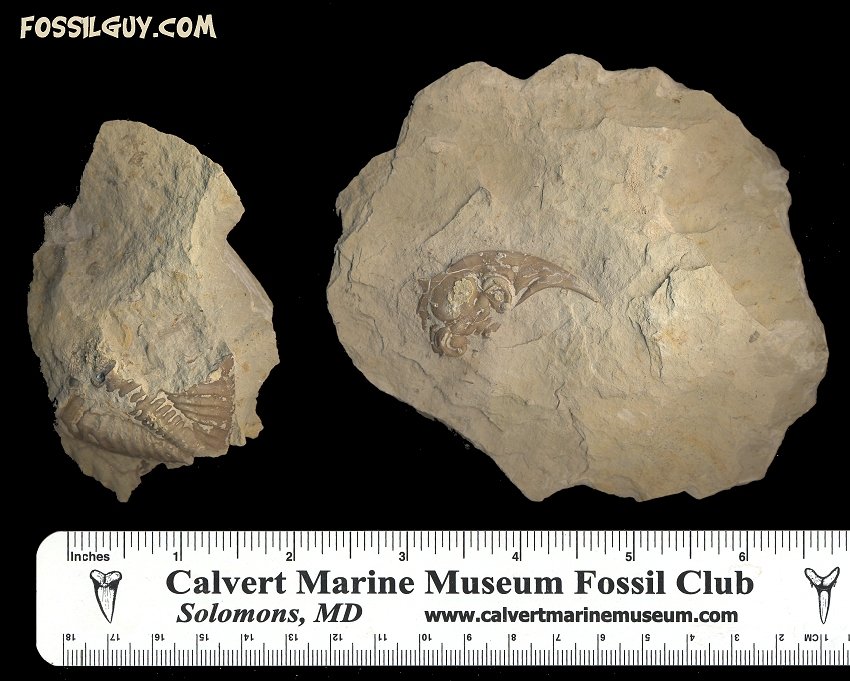 Here are two pieces of Huntonia huntonensis. These show how large they can become. For example, the remaining part of the pygidium on the left is about 1.5 inches. Doing a quick ratio conversion, the complete trilobite would have been around 5.7"



Location:Black Cat Mountain, Oklahoma
Age: Lower Devonian
Formation: Haragan Formation