Questions for a Paleontologist
Interested in Fossils or Paleontology? Do you want to know what a paleontologist does? Browse these "Questions for a Paleontologist" and learn what they do!
---
Interview with Jeffrey Thompson
Jeffrey Thompson doing research in a collections room at the Smithsonian
---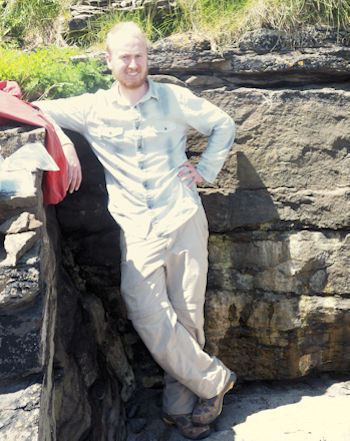 Name: Jeffrey Thompson

Area of Focus: Fossil Sea Urchins

Institution: University of Southern California


---
Interview Questions:
1. How did you become interested in Paleontology?

I have always been interested in Paleontology! I think it was probably movies like Godzilla and Jurassic Park that inspired me as a kid.
---
2. Explain the aspect of Paleontology that you focus on.

I am interested in the evolution of animal development. I use sea urchins to study this because their development is very well understood!
---
3. What do you do in the course of a day as a Paleontologist?

I mostly analyze data that I have collected at museums or in the field in the summer months. Right now I am writing up the results for my dissertation.
---
4. What was your favorite discovery or field experience?

Field work in Ireland. It was along the coast, so it was very beautiful. But we also found a lot of interesting fossils, so it was really great.
---
5. Is there anything else you want to say about being a Paleontologist?

Math is important! As a kid I knew I always wanted to be a paleontologist, but I though math would be irrelevant. Boy was I wrong!
---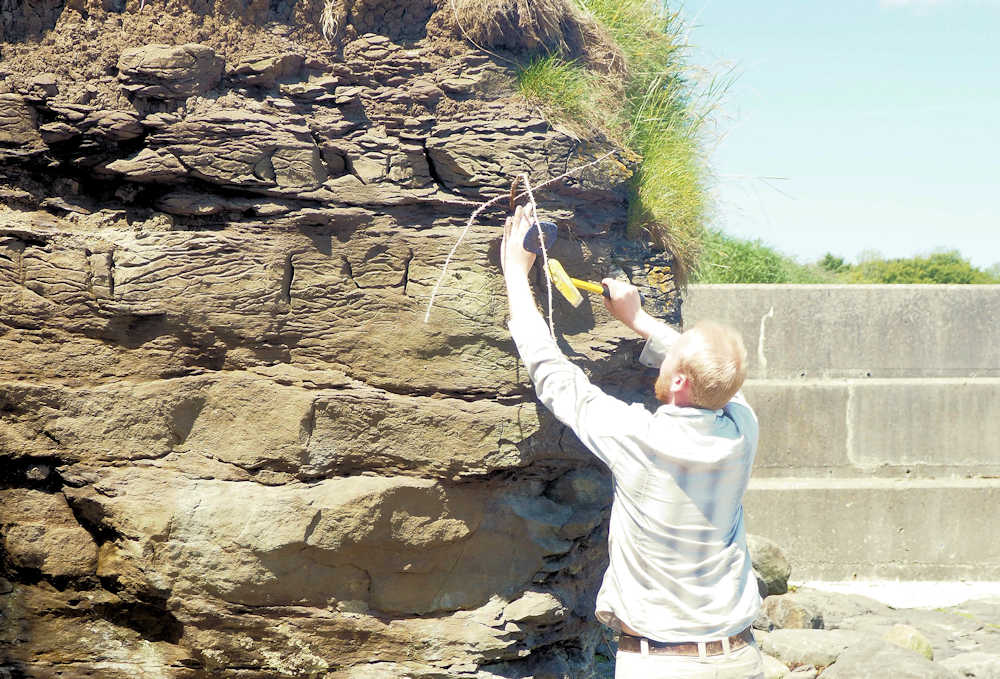 Jeffrey Thompson fossil collecting in Ireland
---