If you like this content,
Please Share This Page:


Return to Fossil Collecting Locations Page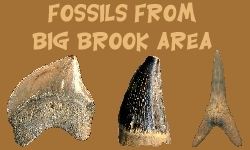 Cretaceous Fossils that can be found at the Big Brook area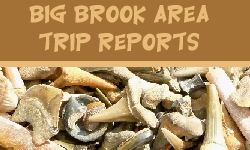 View Collecting Trip Reports from the Big Brook area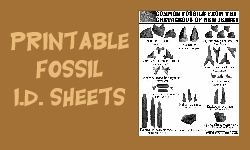 Printable Identification Fossil Sheets for the Big Brook Area, NJ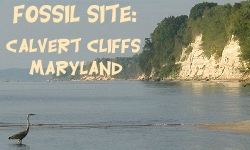 Shark Tooth Collecting Location:
Calvert Cliffs of MD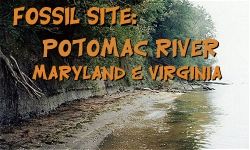 Shark Tooth Collecting Location:
Potomac River, MD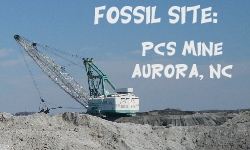 Shark Tooth Collecting Location:
PCS Mine, Aurora, NC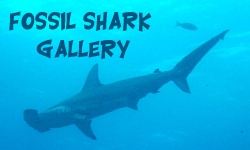 Fossil Shark Gallery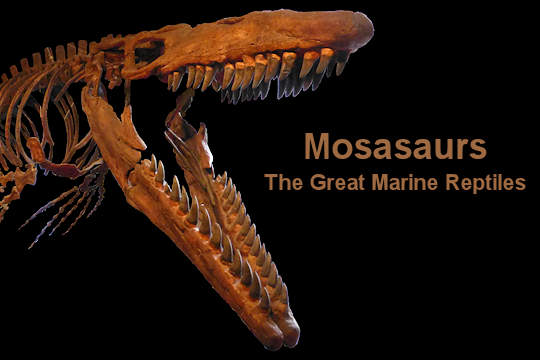 Mosasaurs
All About the Great Marine Reptiles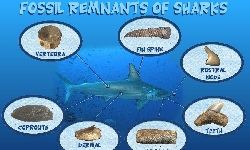 Parts of Sharks that Fossilize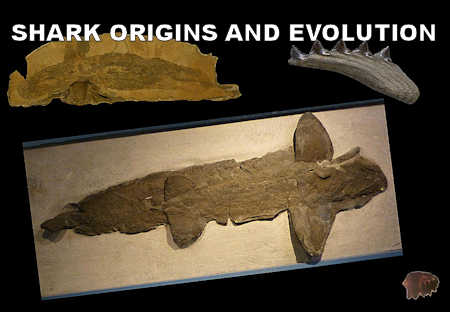 Shark Evolution
---
Location:
Fossils From Big Brook and surrounding brooks, Monmouth Co, New Jersey

Late Cretaceous
~67-74 Million Years Old
Navesink (Maastrichtian) and Wenonah (Campanian) Formation

This is your place to travel to find Cretaceous Fossil Shark Teeth
Big Brook Fossils Page Map:
---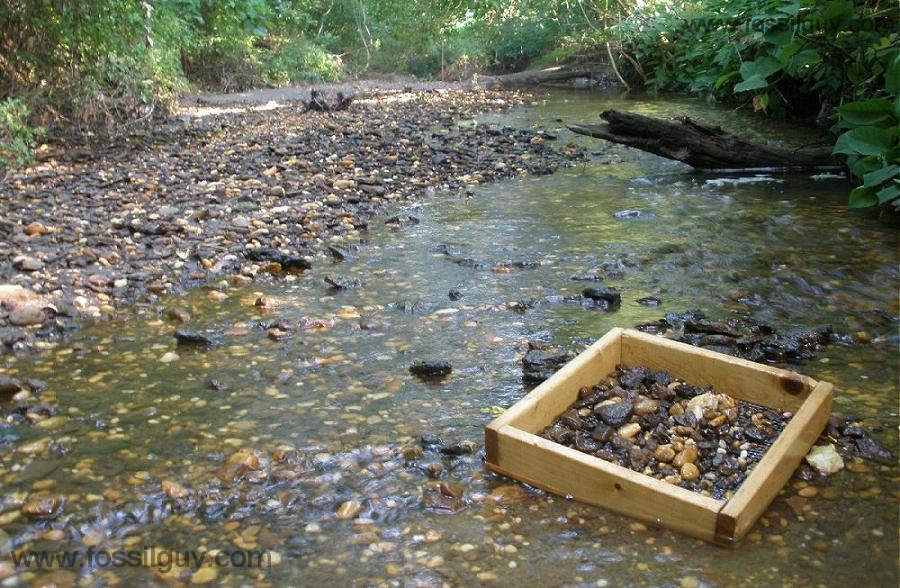 "Fossil Hunting in the Cretaceous of New Jersey"
A quiet morning while fossil hunting for Shark teeth in Ramanessin brook, New Jersey.
| | |
| --- | --- |
| A fossil Goblin shark tooth lying on a gravel bank along Big Brook. | A fossil Mosasaur tooth lying on a gravel bank along Big Brook, New Jersey. |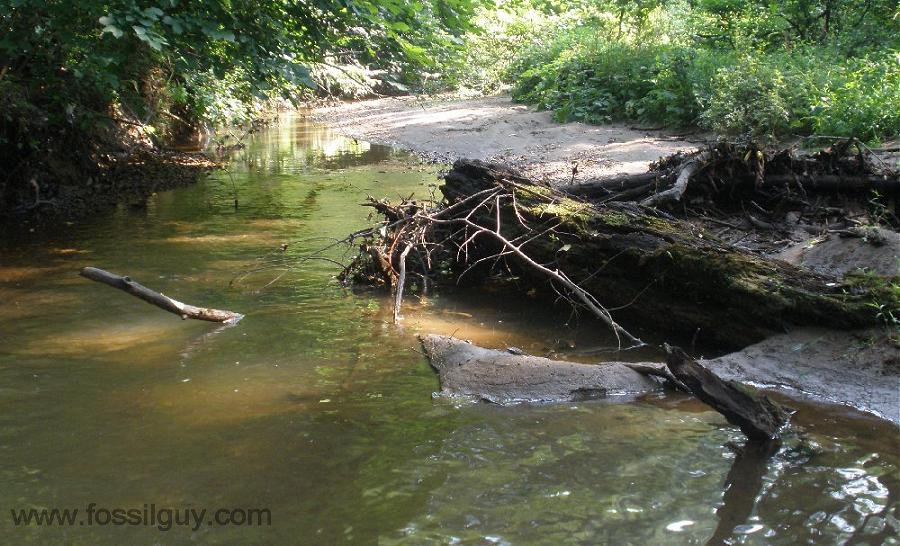 "Searching for gravel bars for fossil shark and mosasaur teeth"
While Fossil Hunting, Climbing over fallen trees is a common occurance in the brooks.

---
---
About the Big Brook Fossil Area - New Jersey
Due to the everlasting popularity of dinosaurs, the Era of the dinosaurs, the Mesozoic, which encompasses the Triassic, Jurassic, and Cretaceous Periods, are well known to the public. When people think of the Era of the Dinosaurs, they may think of Paleontologists digging in African Deserts and regions in China. When thinking of the Cretaceous in North America., many people may think of the Western North American Bad Lands where the famous 19th century "Bone Wars" occurred.

However, not many people know that America's East Coast has its share in Dinosaurs! Parts of New Jersey, Delaware, Eastern Pennsylvania, and Northern Maryland all contain fossil deposits from the age of dinosaurs. In fact, in 1838 North America's very first nearly complete dinosaur was discovered in New Jersey. It was later studied in 1858. The first Mosasaur fossil described from North America was also discovered here.

Today Amateurs can still go to New Jersey and find Dinosaur aged fossils. Anyone with an interest in fossils can enjoy a trip down to New Jersey to dig some up. One of the better known areas is in Monmouth County. It exposes Cretaceous age fossils. Throughout this county, Big Brook and surrounding brooks cut through the ground, digging though the layers of earth, they go through recent layers, cut into the Pleistocene, and finally carve away at ancient fossil bearing Cretaceous deposits.

During the Cretaceous, our continents were nearly in their present positions. However, the Earth was much warmer. This resulted in high sea levels. As a result, Europe was composed of numerous islands. Most of North Americas coastal plain was submerged. States such as Georgia and Florida were completely submerged. The high sea levels caused North America to be split in two. A great interior seaway flowed through much of the great plain states, from Texas to North Dakota, and through Northern Canada. This can be seen in the sketch to the right.
New Jersey was also submerged. Since it was just off the ancient coast of North America, Cretaceous marine fossils abound at the Big Brook area. Numerous species of sharks can be found, as well as invertebrates such as mollusks and Belemnites. Also, the great reptiles that ruled the seas in the Cretaceous can occasionally be found. These creatures include Mosasaurs, Pleisiosaurs, and large Crocodiles. To learn about Mosasaurs, go to the Mosasaur Gallery.

However, since this area of New Jersey was only miles from the coast, the remains of land animals occasionally washed out to sea. Although rare, fossils of land animals can be found. These fossil remains are often pieces of dinosaurs, such as Hadrosaur teeth, and bone fragments.

These fossils have been washed out of their sediments by the water action, and can simply be found in Big Brook and surrounding brooks by screening gravel bars, and walking the creek beds.
View a Sample of Cretaceous Fossils Found, Including Fossil Shark Teeth:
If you plan on collecting at Big Brook or surrounding brooks in New Jersey, or need New Jersey fossils identified, this is your place, click the image below!


---
Directions to the New Jersey Cretaceous Fossil Shark Teeth Sites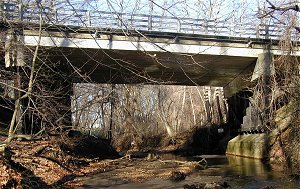 From 79 north, go past Freehold, and turn right onto Vandenberg road (which will turn into Crine road past the Boundary road intersection) in Marlboro. Drive past Boundary road. About 2 miles down this road, a little past Boundary road, turn left onto Hillsdale road. Look for a bridge over Big Brook about a half mile down this road. Just past the bridge over Big Brook you can park on the right side. Then simply head into the brook! There is a regulations sign near the guard rail of the bridge. Be sure to read this before heading into the brook.


There is also a bridge over Big Brook on Boundary road. You can park on the shoulder just before the bridge and walk to the brook. There are no trespassing signs on the upstream side of the bridge, so you can only collect downstream.


Holmdel Park. A brook cuts straight through this park. Here is a Brochure for the park.



Finally, in the same area is Shark River in Shark River Park. This "river" does not have Cretaceous fossils, but instead has a mix of Eocene and Miocene fossils. Here is a Brochure for the park.


Please remember to adhere by the collecting regulations listed above, adhere to any prvate property laws. Stay in the creek, and DO NOT DIG
---
Fossil Collecting Regulations for Big Brook:
If you plan on fossil collecting at Big Brook or the surrounding brooks, please be aware of the rules from the Township of Colts Neck


If you don't want to click on the link above, here are the rules for fossil collecting in a nutshell:
1. You may only keep 5 fossils per day

2. Your trowel is restricted to a maximum blade of 6 inches (no shovels)

3. Sifting screens can be a maximum size of 18"

4. The collection of fossils within the preserve is limited to those fossils found within the actual stream water line. Fossil extraction is prohibited from the walls of stream bed above the stream water line.

5. If you are in a group of 15 or more, you must obtain a permit first.

---
---
Recomended Equipment for Fossil Collecting at the Big Brook Area, New Jersey:
Trowel and Sifter with a 1/8" screen.

Remember, according to the township regulations, your trowel blade cannot be over 6", and your screen cannot be over 18" in size.

Waders or thick bottomed shoes - there is lots of broken glass in the stream beds.


Bug spray - there are lots of Ticks and mosquitos in the streams!

Water - It gets hot in the summer, don't get dehydrated!
---
Recomended Books for the Big Brook Area:
Fossil Shark Teeth of the World , A Collector's Guide
by Joe Cocke
Copyright 2002
Lamna Books
Torrance, CA



A great book for identifying all those teeth. This book is laid out "as simple as possible." It's ease of use and small size makes it great to carry during collecting trips.
Fossil Sharks of the Chesapeake Bay Region


by Bretton W. Kent
Copyright 1994
Egan Rees & Boyer, Inc
Colombia, MD

A great book for identifying all those teeth. A must for any beginner collector that fossil hunts in the Maryland/Virginia area.
Unfortunately, this book is out of print. For deals on used ones, look here: Fossil Sharks of the Chesapeake Bay Region
---
---
Back to Collecting Sites
---