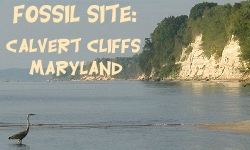 Calvert Cliffs Collecting Location Page:
Calvert CLiffs, MD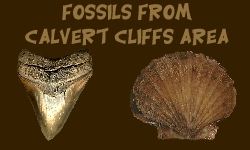 All fossils that can be found at the Calvert Cliffs of MD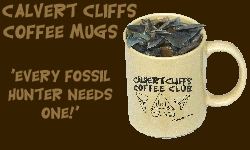 Calvert Cliffs Coffee Club Coffee Cups!
A unique gift for the fossil hunter.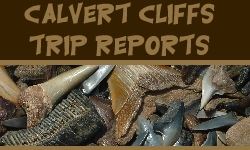 View Fossil Collecting Trip Reports from the Calvert Cliffs
---

New regulations are being proposed that will end nearly all amateur collecting of fossils on public land.
The Amateur and Professional Paleontology community is small. We all need to be heard.
This link shows you how you can CONSTRUCTIVELY comment on these proposed regulations to the BLM and BOR before the February 6th deadline.
Meteorological/Bay data for the Chesapeake Bay
On this page you will find links to sea surface temperatures, nettle maps, bay saltanity, weather forecasts, tides, and wind data. This will help you plan your fossil hunting trip to the Calvert Cliffs Area!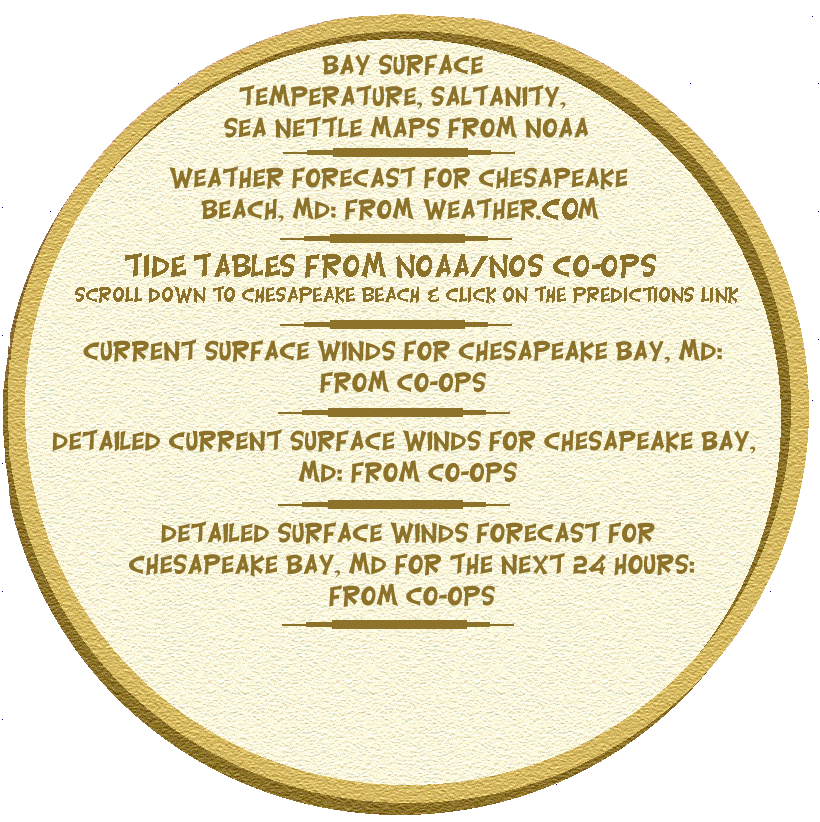 When looking up tide information with the above tide link, the tide stations that run along the cliffs (from north to south) are at Chesapeake Beach, Plum Point, Long Beach, and Cove Point.
The tides come sooner the further south one travels.
So, for quick reference, if you want the Plum Point tides, just subtract 38 minutes from the Chesapeake Beach tides.
If you are closer to Long Beach, subtract 1 hour and 18 minutes from the Chesapeake Beach tides.

---


BR>