---
Location:

Calvert Cliffs of MD

~ 22-8 Million Years Old
Early to Middle Miocene
Chesapeake Group: Calvert, Choptank, and St. Mary's Formations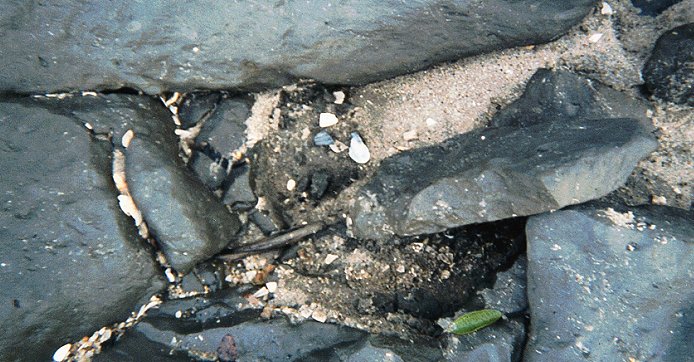 Amy found this ray plate still in matrix. It is tough to spot. If you cant find it, click on the pic to have it circled.
Here she is holding up the two pieces still in the pebble.
---
Return to additional images