---
Location:

Calvert Cliffs of MD

~ 22-8 Million Years Old
Early to Middle Miocene
Chesapeake Group: Calvert, Choptank, and St. Mary's Formations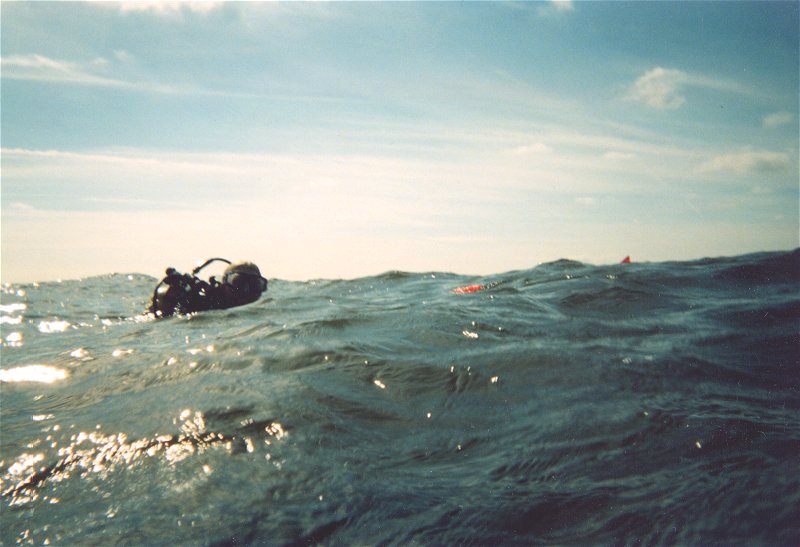 Scuba Diving at the Cliffs
Amy is at the crest of a large wave, while I am in the trough. With such large waves this picture appears to be taken during rough seas in the open ocean. However, this is in the Chesapeake bay during a really rough day. As you may have guessed, due to the wave action, visibility was zero at the bottom. This was not a good dive!


---
Return to additional images