---
Last Update: 10/11/04

---


Location:

C & D Canal in DE

65 to 85 Million Years Old
Late Cretaceous, Maastrichtian
Mount Laurel Formation

---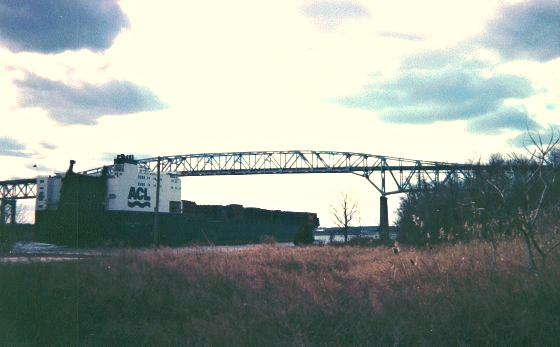 "Yup... a canal"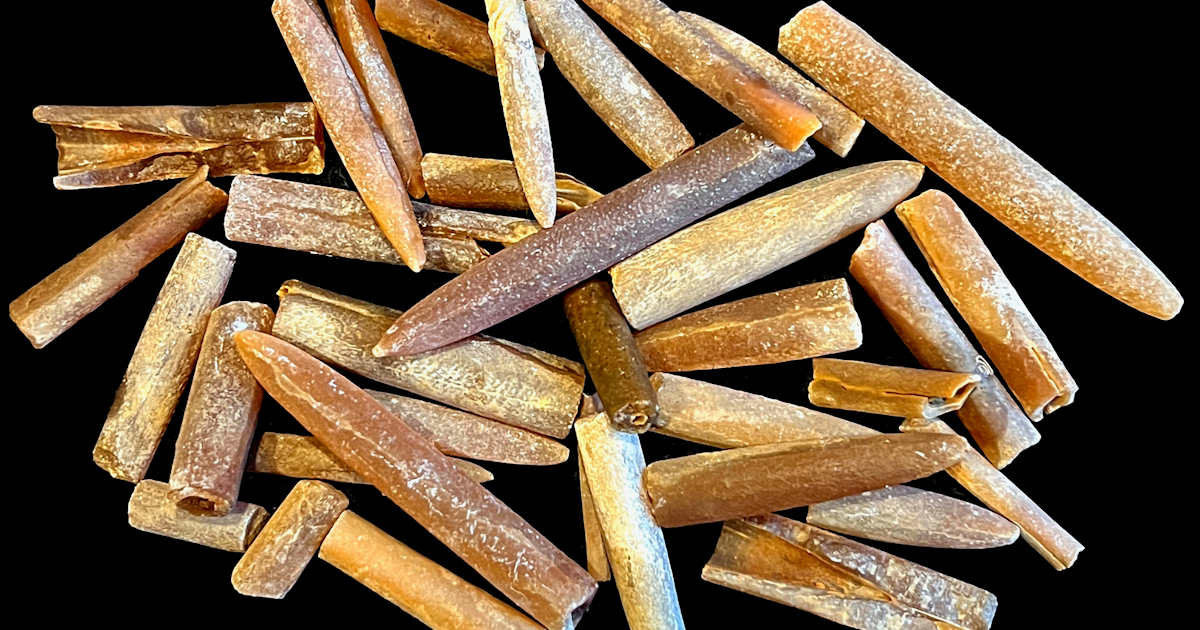 "Spoil piles"



---
The fossils found in the spoil piles come from the Mount Laurel formation which is dredged up from the bottom of the canal. This formation was deposited during the late Cretaceous, somewhere between 65 to 85 million years ago. This was a time when the great interior seaway of North America began to close, and a new ocean was forming. During this time, this area was just off the coast in the new Atlantic Ocean.

According to the fossils found in the formation, this area was full of Beleminites. Also, Mosasaurs and sharks thrived. Along the coast, Dinosaurs, such as hadrosaurs, were still common.

Please note though, masosaur and dinosaur bone fragments are extremely rare. However, you will find literaly hundreds of belemnites, and some nice shells. Also, shark teeth are occasionally found.

---
Access sites:
The U.S. Army Corps of Engineers has jurisdiction over these canal lands. They allow small scale collecting for private collections. It is illegal to collect fossils from the area to sell.
Just south of Delaware city near the base of Reedy Point Bridge on Rt 9 are spoil piles from the canal (you can se the bridge in the images above).
To get to the spoils, go toward the bridge from Delaware city, just before going onto the bridge, make a right onto a small road, this road will lead to the edge of the canal, make a left, you will see a small road leading to the spoil piles.


There are also dredge spoil piles near St. Georges, again, follow the road next to the canal until you see the piles.

A visitor to this website went here in late 2004. He indicated fossils are still plentiful, however much of the place is overgrown with vegitation (Thank you for the update!). So be prepared to hack through some vegitation when collecting here.
---
Recomended Equipment:
A stick or something to move the sand around.

Thick shoes to protect against all the broken glass.

---
Recomended Books:
Delaware Geological Survey Special Publication No. 18 "Cretaceous Fossils from the Chesapeake and Delaware Canal: A Guide for Students and Amateurs"
by E.M. Lauginiger
Copyright 1988
Delaware Geological Survey

---

Other Recomendations:


It would probably be good to collect after a rain, so more fossils will be washed out of the sand.
Also, look around in the "shrubbery." In these areas, the fossils are less likely to be run over and smashed.


---
Back to Collecting Sites
---