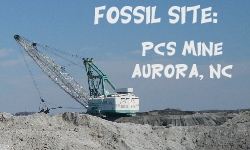 Aurora Collecting Location Page:
PCS Mine, NC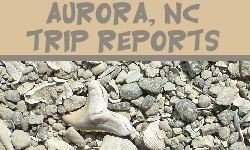 View Collecting Trip Reports from the Aurora, NC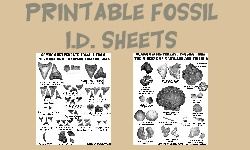 Printable Identification Fossil Sheets for Vertebrates and Invertebrates of Aurora, NC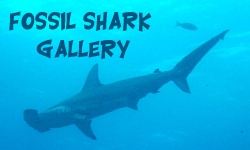 Fossil Shark Gallery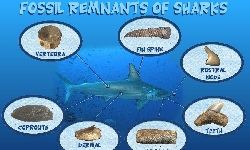 Parts of Sharks that Fossilize
Running of the Fossil Fanatics
March 2008
---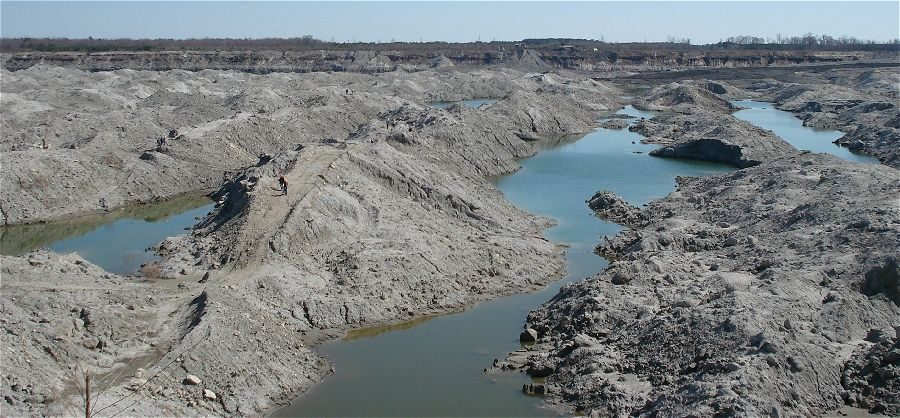 The spring 2008 seasons collecting area is IMMENSE! I'm sure awesome fossils will be found every weekend for the whole season!
---
Running of the Fossil Fanatics
Running of the Fossil Fanatics!
The opening day of Aurora is stimulating. The first bus group heading into the mine is filled with paleontologists, geologists, and hardcore fossil nuts (like myself). One can feel the electricity in the air and taste the enthusiasm.

When the bus stops at the ramp, the entrance into fossil heaven, a growing aura of energy envelops the group. As the group awaits for the O.K. to enter the mine, emotions such as excitement, anxiety, and enthusiasm all ferment together.

Finally, when the O.K is given, the group begins to walk. The pace soon quickens. It soon turns into a race to get to the new collecting area. What undiscovered treasures wait at the back of the mine? It reminds me of the running of the bulls. However, instead of running in fear for ones life, one runs to the cry of an undiscovered fossil.
---