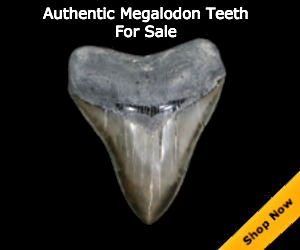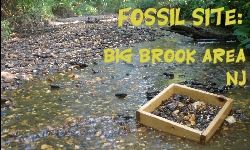 Big Brook Fossil Collecting Location Page:
Big Brook Area, NJ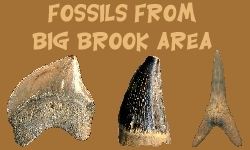 Cretaceous Fossils that can be found at the Big Brook area

New regulations are being proposed that will end nearly all amateur collecting of fossils on public land.
The Amateur and Professional Paleontology community is small. We all need to be heard.
This link shows you how you can CONSTRUCTIVELY comment on these proposed regulations to the BLM and BOR before the February 6th deadline.

---

Fossil Collecting Trip Reports For:
Big Brook and surrounding brooks, Monmouth Co, New Jersey
~67-74 Million Years Old

Late Cretaceous: Navesink (Maastrichtian) and Wenonah (Campanian) Formation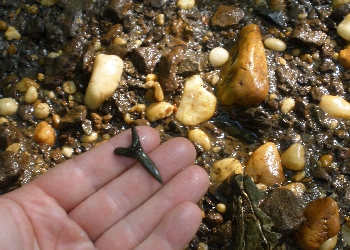 ---

To view collecting trips, please use the dropdown menu to choose a year, or scroll down.

---
2012 Collecting Trips:
Click on a collecting location in the table to view the trip report
Trip #

Collecting Location

Date

Trip Name

Updated?

No trips yet!

-

-

-
---
2011 Collecting Trips:
Click on a collecting location in the table to view the trip report
Trip #

Collecting Location

Date

Trip Name

Updated?

1

-

-

No 2011 Trips to Big Brook

-
---
2010 Collecting Trips:
Click on a collecting location in the table to view the trip report
Trip #

Collecting Location

Date

Trip Name

Updated?

1

New Jersey
Cretaceous

July 2010

Quick Trip to the Cretaceous of NJ

-
---
2009 Collecting Trips:
Click on a collecting location in the table to view the trip report
---
2004 Collecting Trips:
Click on a collecting location in the table to view the trip report
Trip #

Collecting Location

Date

Trip Name

Updated?

1

Big Brook, NJ
Cretaceous

July 2004

I didn't find enough to warrant a trip report.

-
---