Fossil Hunting for Dipleura Trilobites in the Mahantango Formation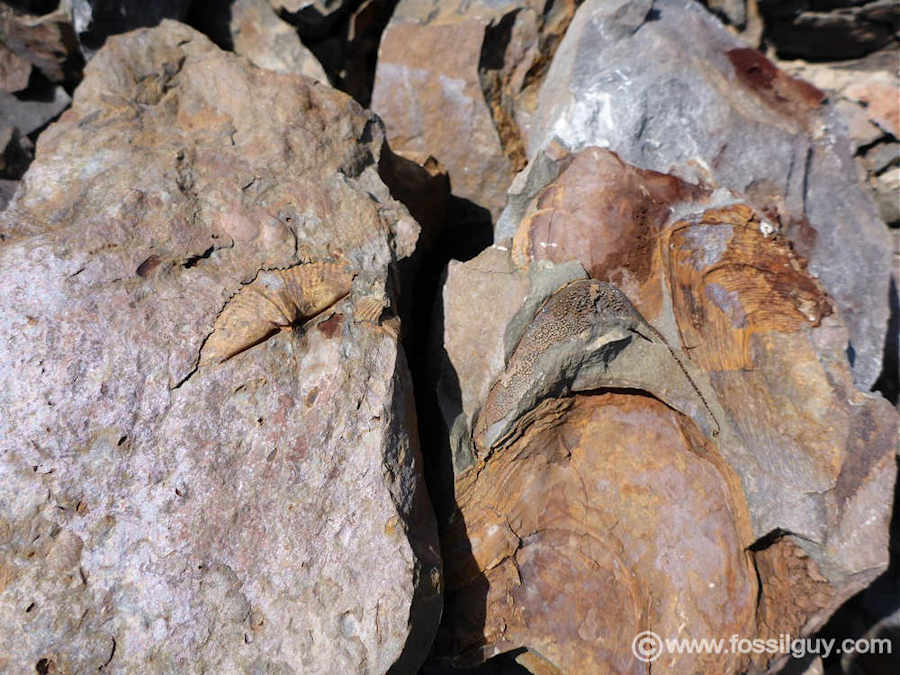 ---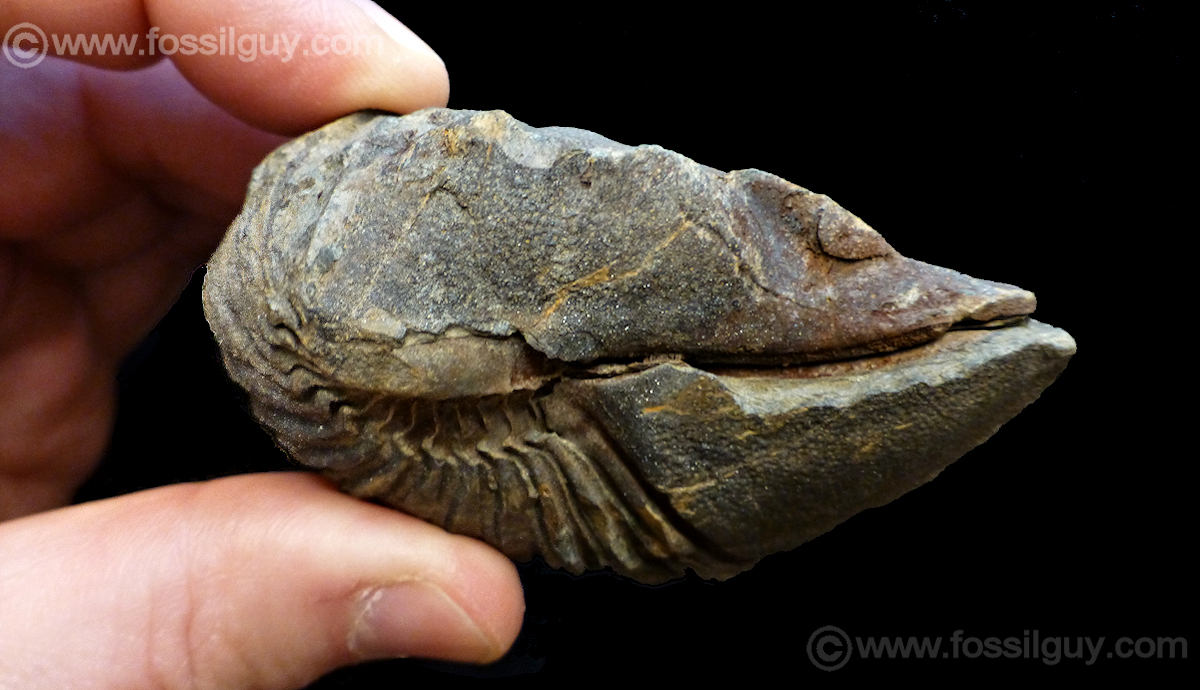 A large enrolled Dipleura trilobite found on the trip. It's 3 1/8" across (around 7" if unenrolled).

Looking for Dipleura Trilobites in the Mahantango Formation of Central PA
I went to my favorite Mahantango fossil collecting spot in central PA with the DVPS to catch up with some club members and look for Devonian era fossils, including the large Dipleura trilobites.

This is my favorite spot, because here, the Mahantango sea floor had a siltier bottom than at other places. The silty bottom was a good habitat for Dipleura trilobites. So, although the trilobites Eldredgeops (Phacops) and Greenops are much less common here, Dipleura are fairly common. Most of the time molted segments of Dipleura are found. Complete enrolled ones are seldom found. Fortunately, I found a large enrolled one this trip! The head is slightly squished, but it's complete and large, about 3 1/8" across. If unenrolled, it would have been slightly over 7".

Besides for Dipleura trilobites, a plethora of brachiopods and pelecypods can also be found. Since these fossils are so plentiful, it makes for a fun fossil hunting trip. To learn more about the Mahantango formation, including fossils and locations go to the Mahantango page.
---
Below are pictures and fossils from the Devonian Mahantango fossil hunt: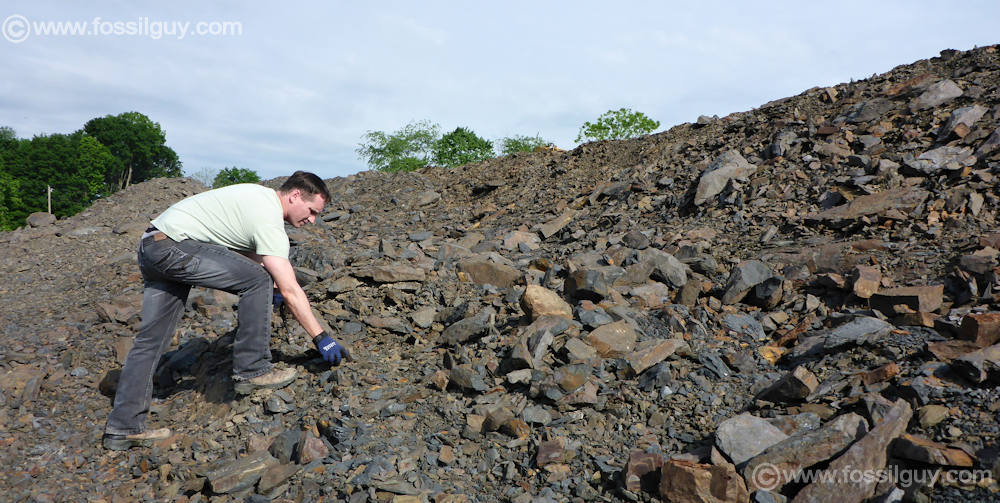 Fossil Hunting - Those Dipleura are hiding out somewhere in the rubble!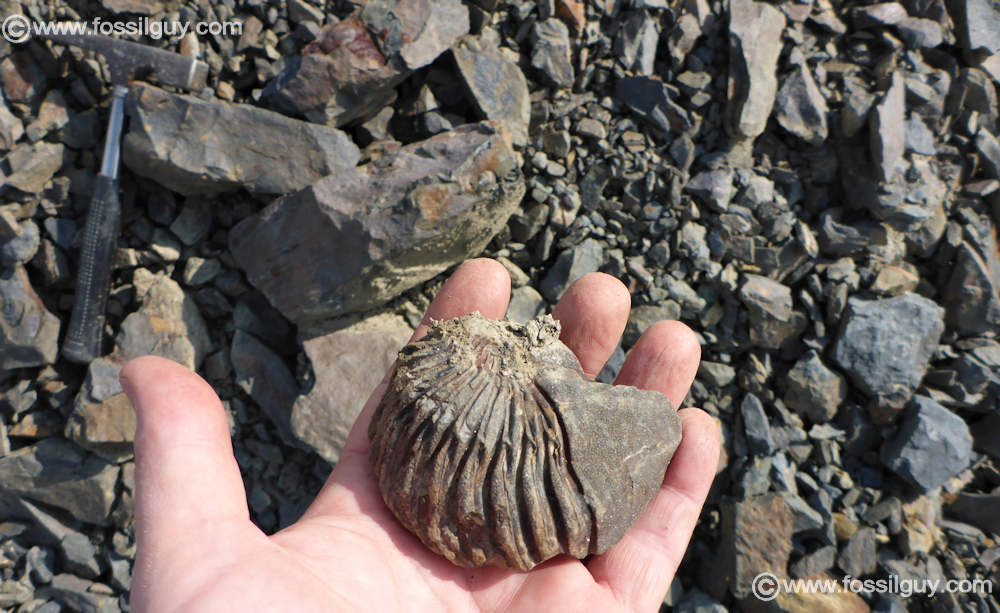 The Dipleura Trilobite when it was found.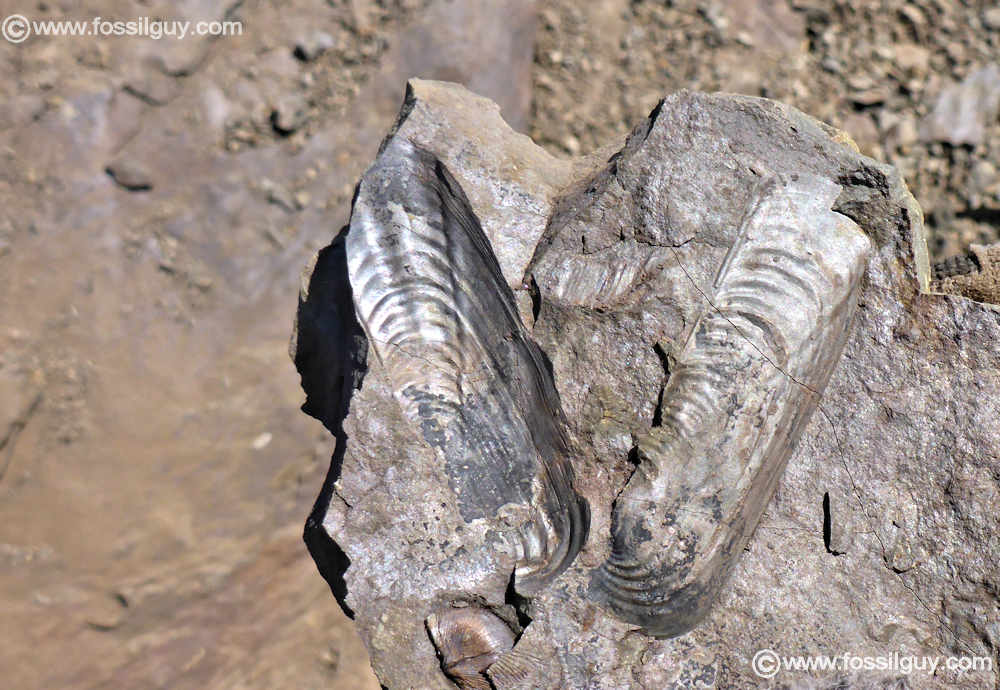 An Orthonota razor clam - These are some of the coolest fossils in the Mahantango.
A pelecypod fossil - Grammysioidea sp.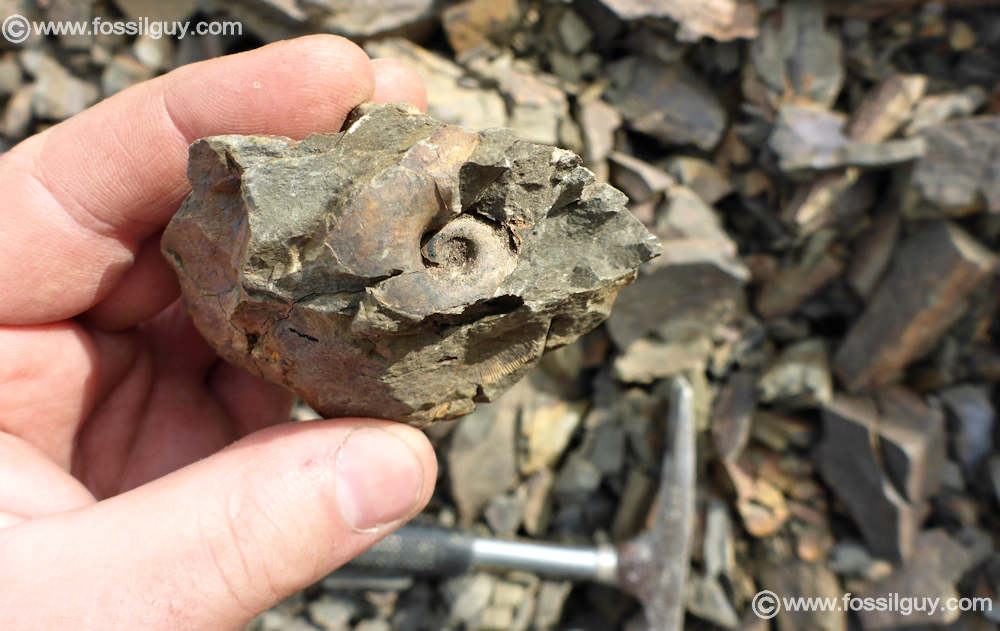 A gastropod internal mold - Bucanopsis sp.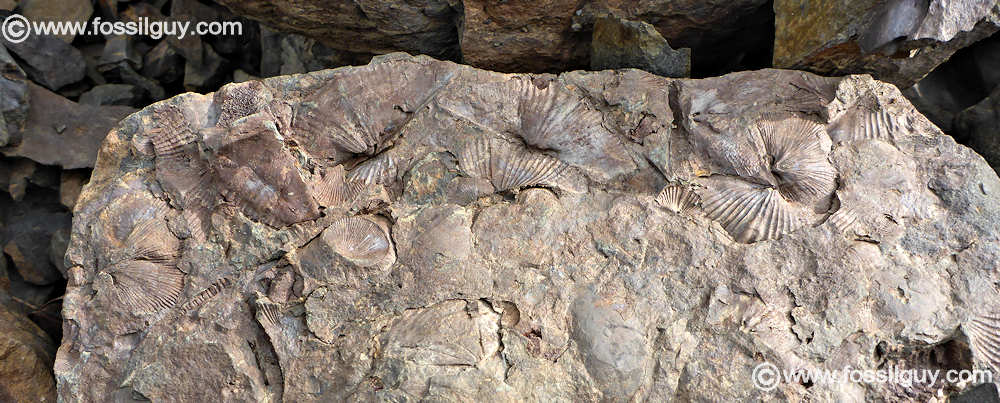 A cluster of mucrospirifer brachiopods.