---
New Years Hunt
January 2004
---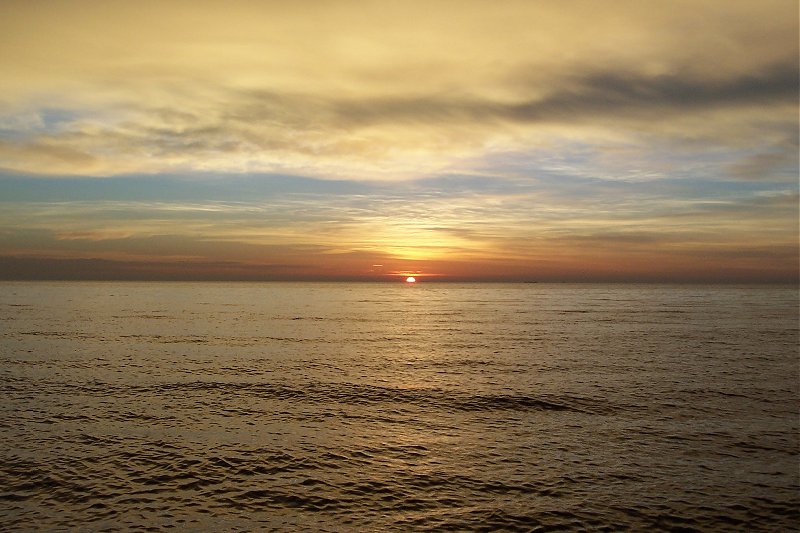 Here's a pic of sunrise during the January 2004 summer. The surf should be frozen, snow should be on the ground...
No, not this day.. People were in shorts and bare feet on the beach. It was a nice summer day.



---

I decided to head down to the bay with some fellow hunters for a new year's trip. I wanted to collect and also to check out the prep work on the Squalodon skull I found.

Our first stop turned out to be the best stop. We hit a place near Brownies beach for our 1st low tide. As it turned out, Paul found a decent 2" mako, and I found a nice 2.25" meg within the 1st half hour of collecting. Those turned out to be the best finds of the 2 day trip!

The second low tide was well after dark, so we killed some time at the museum checking out prep work being done on my squalodon and some other skulls. We then hit a spot near Governors Run. The conditions were perfect, the water was crystal clear, there was very little wave action, and we could see every little thing for a few yards out into the bay. However, there were NO teeth! (Well, Paul found one little 1/2" tooth ).. Since low tide was after dusk, our plan was to hit the beach we were at in the morning with an array of spotlights! Visions of fossils hiding in the darkness only to be revealed by our artificial midnight sun ran through our heads. So, after our disappointing jaunt near Governors Run, we went back to our morning spot. As dusk quickly approached, we were finding very few fossils. In fact, we weren't really finding anything… Disgusted at the situation, we decided the midnight sun wouldn't help us find fossils if there were no fossils to be found. Instead, we retired early for the night.

On our second day, there was one low tide in the morning. Our plan was to meet up with another fossil fiend, and take a very long walk to a spot that usually produces nice fossils. After the long walk to the spot, we found all kinds of things, smelly dear carcasses that fell off the cliffs, bird poop that paul accidentally put his hand into, dead fish, sea shells, sand… All kinds of stuff but fossils!! Somewhat disappointed, we all headed home!


---

Here are Pauls better finds of the trip, a nice 2" mako, and a small chipped meg.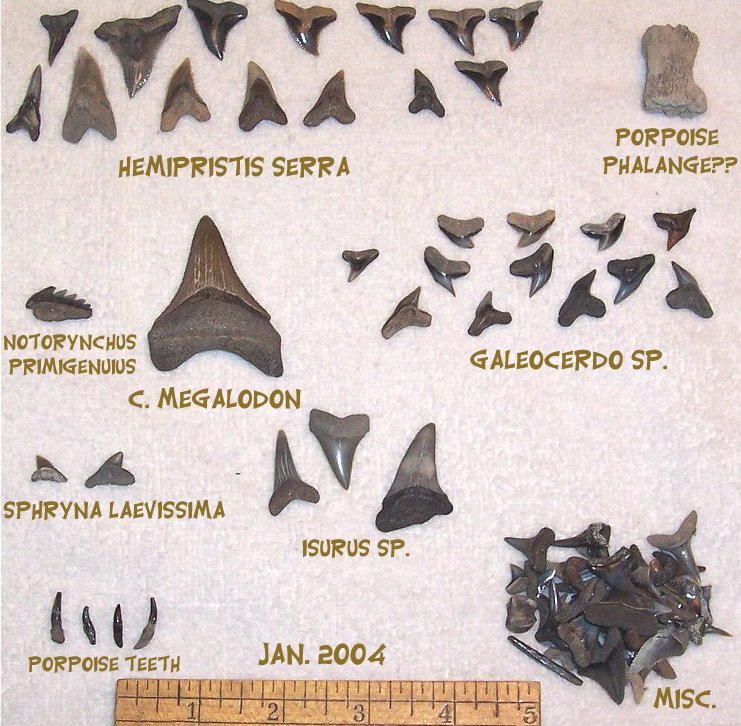 Here are my finds of the trip. Not much, but I did find a small 2.25" meg.




Since I didn't find many fossils to take pics of, heres a pic of the cliffs!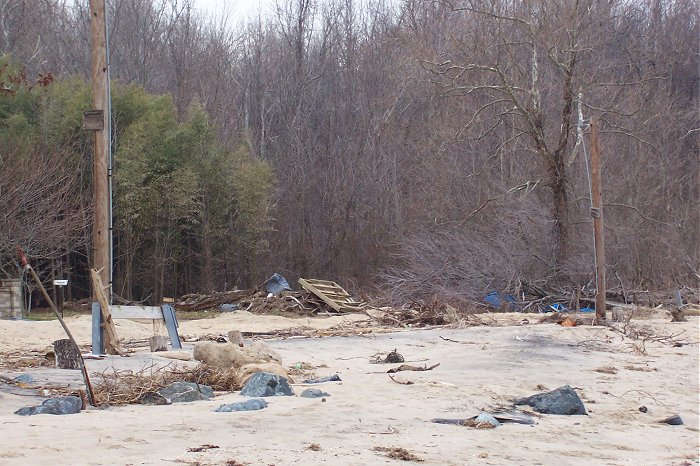 Heres a pic of the hurricane aftermath, months later.. This debris field use to be a paved parking lot near the beach.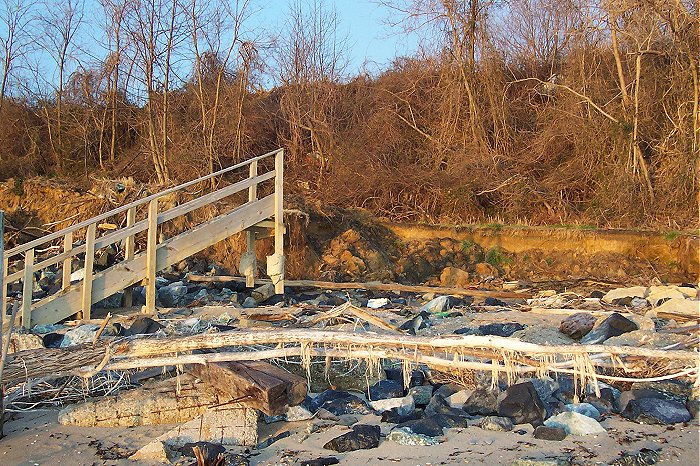 This stairway to nothing use to lead up to a big concrete boat ramp, which has been picked up and carried a short distance down the beach.




---
Back to Trips Page
Back to Main Page