---
Red Hill

June 2006
---

This image shows the exact spot where Hynerpeton bassetti, North Americas first Tetrapod, was discovered.

---


Amy and I took another trip to Red Hill with the Calvert Marine Museum Fossil Club to search for Devonian fish.

Red Hill contains a clear slice through the Devonian Period. It contains a large variety of fish, plants, and even contains two of North Americas oldest tetrapods. This makes it an ideal site for paleontologists studying the Devonian time period and for studying tetrapod evolution. This site helped rewrite tetrapod evolution.


---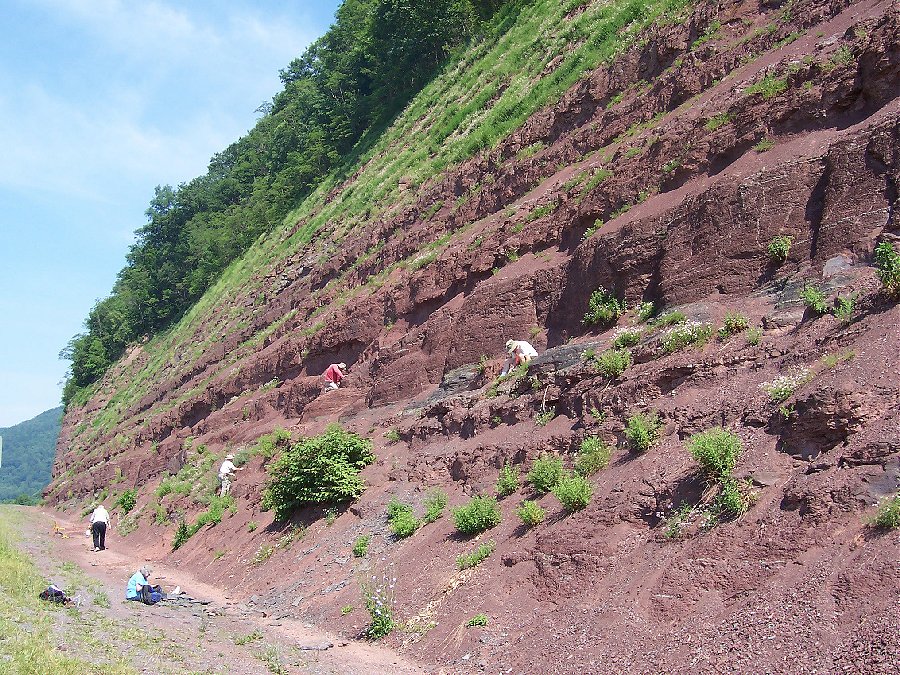 Here is a view of the Red Hill road cut and some of the CMM crew that visited it. Paul is in the red shirt. He looks like he's about to flop off the cliff side. Doug Rowe is below Paul, perhaps preparing to catch him. Doug is the local Paleontologist and the one that makes club trips to Red Hill possible. Thanks Doug for letting us collect!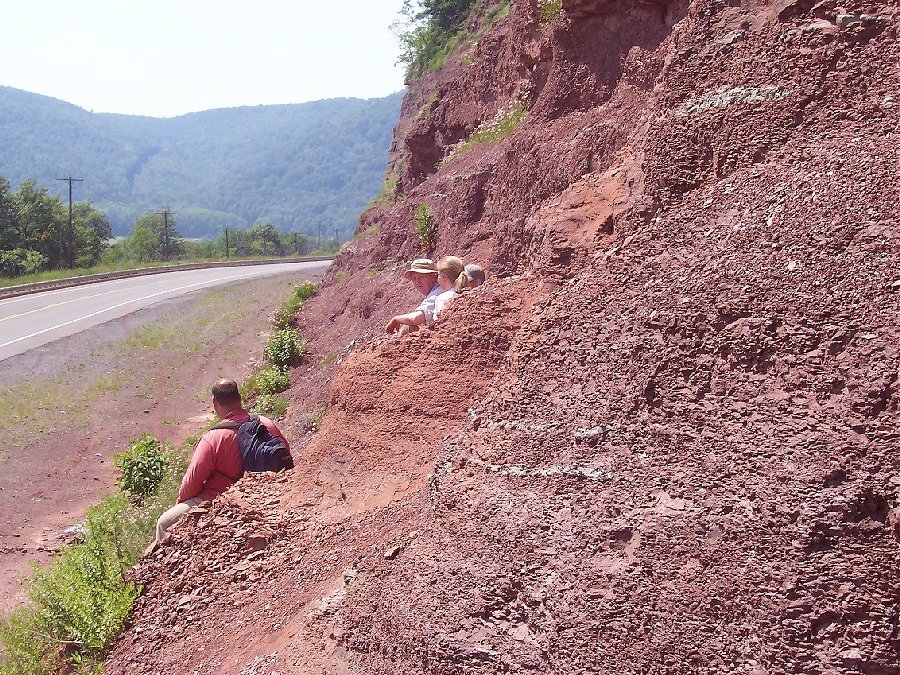 Here, one can see Paul, Amy, Doug, and Grenda hunkered down on the steep hillside taking a water break.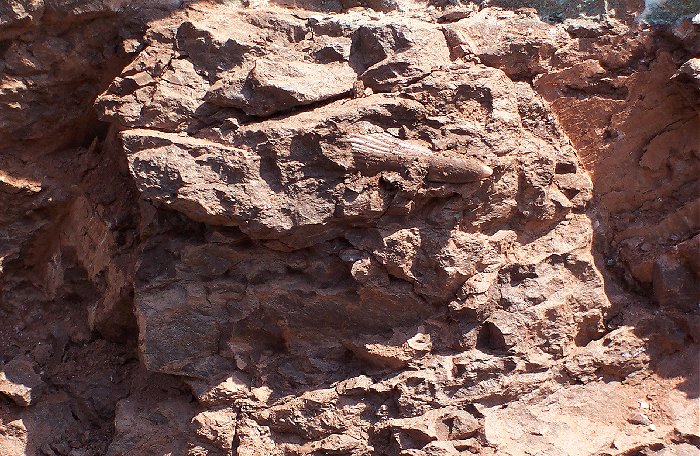 This is a Hyneria lindae tooth protruding from the hill. Hyneria was a lobe-fin fish, closely related to tetrapods. It was probably also the top predator at Red Hill, as it could measure 12 feet in length.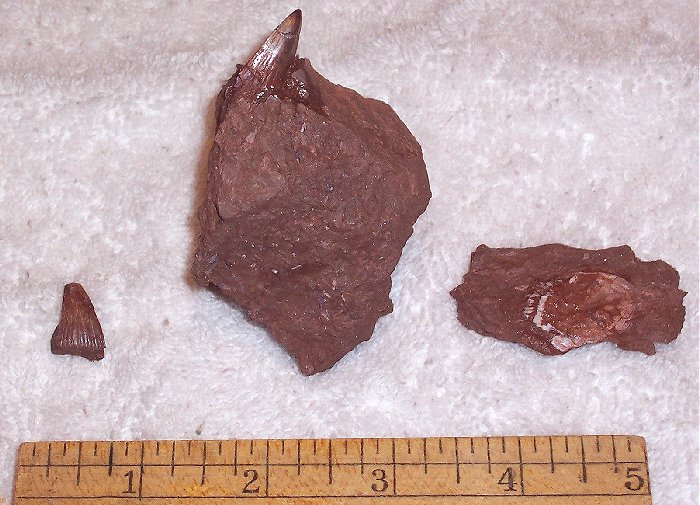 These are some of the fossils we found at Red Hill. There are two Hyneria lindae teeth and one Hyneria lindae scale. Other fossils found were a few more Hyneria teeth, Ageleodus pectinatus teeth (teeth of an early shark), Ctenacanthus (an early shark) fin spine fragments, and some Placoderm (armored fish) armor plate fragments.





---
Back to Trips Page
Back to Main Page