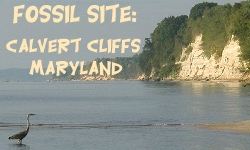 Calvert Cliffs Collecting Location Page:
Calvert CLiffs, MD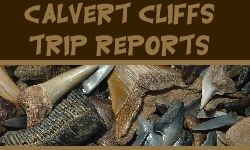 View Collecting Trip Reports from the Calvert Cliffs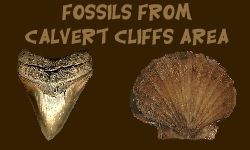 Fossils that can be found at the Calvert Cliffs of MD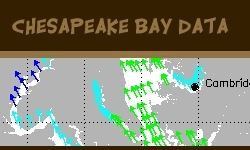 Chesapeake Bay Data: Tides, Winds, Weather, Sea Nettles, etc...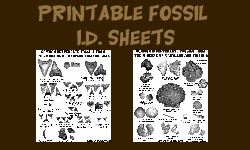 Printable Identification Fossil Sheets for Vertebrates and Invertebrates of the Calvert Cliffs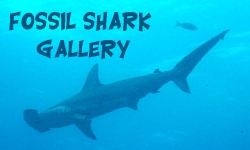 Fossil Shark Gallery
---
Tarpon?
November, 2009
---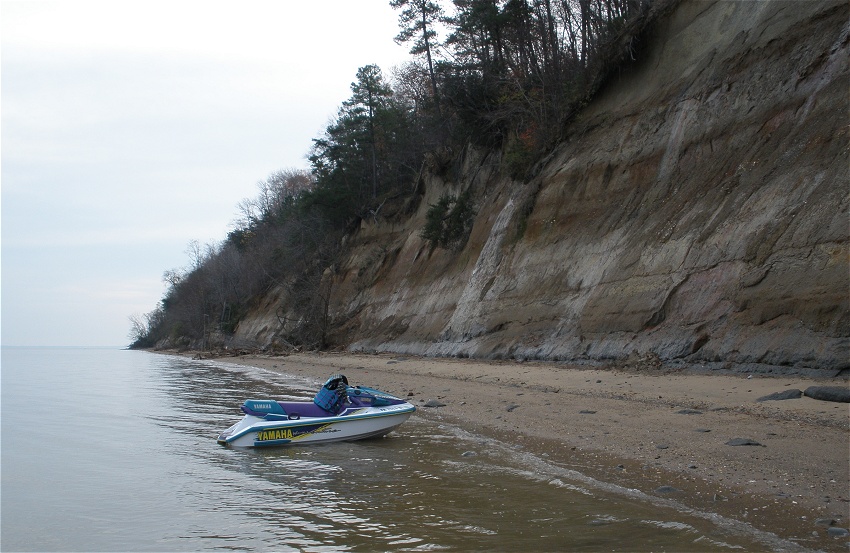 A mid-November day on a jetski can be a cold experience. It's only recommended for crazy people.
It's been a while since I was at the bay. On the last trip, I sunk the kayak and was sent adrift in the bay. This time I thought the jetski may be a safer craft to take, especially in November when the air and water temperatures are quite low, plus the kayak remains are inoperable right now.

On the first day, I decided to hit some of the more remote cliff exposures in the bay area. Pulling up to the boat ramp, I noticed a boat getting prepared for launching. Perhaps they were fishermen? Nope, after getting out of the car, they congratulated Amy on her Aurora, NC find from last season. It was "sggdlg" from Black River Fossils and his son. This is the first time I met him, so we chatted for a few minutes, but were eager to get launched! Soon we took off for the cliff exposures.

After a numbing ride in the cold water, with icy spray hitting my face, I arrived at the first set of cliff exposures. A few feet from where I beached the jetski was a 2.25" Mako lying against a tree branch waiting to be plucked. "What luck," I thought, "this place must be full of teeth!" Well, the teeth were spotty, but there were a few. After searching a wide swath of beach for a couple of hours, we ran into sggdlg, and compared finds, chatted, then went on our way. His finds can be seen here at Black River Fossils.

The next stop was more cliff exposures a few miles away. This spot looked promising, as there were fresh falls everywhere. Another nice mako tooth was quickly found. While walking along the low tide line, where the waves were washing up, I noticed a few vertebra sticking out of the matrix laden beach. Looking like shark verts, I tried to search for a skull with no luck. It looked like most of the animal was already eroded and washed away, only about 6 associated verts remained on a slightly higher area of the beach. Searching around I found another vert washing with the waves. It looks like this fossil needed to be found a few weeks ago. Between waves, I collected remaining verts before they became submerged again, and searched around for more signs of the animal. None were to be foundů Most of it had already eroded out and turned to sand. As the tide started to raise and the beach area started to submerge, I decided it was time to leave. We hopped on the jetski, and began our long and cold, and now wavy ride back to the boat ramp.

That evening after inspecting the verts, they did not appear to be shark. After cleaning the mud off, and looking up fish vertebra, I concluded they were from a Tarpon.

The next day we awoke to find the bay to be very choppy and much colder than expected. Aborting the jetski ride, we instead went to a spot along the St. Marys formation to collect. Not allot was found, but it was relaxing to comb the beach, listening to the waves.
---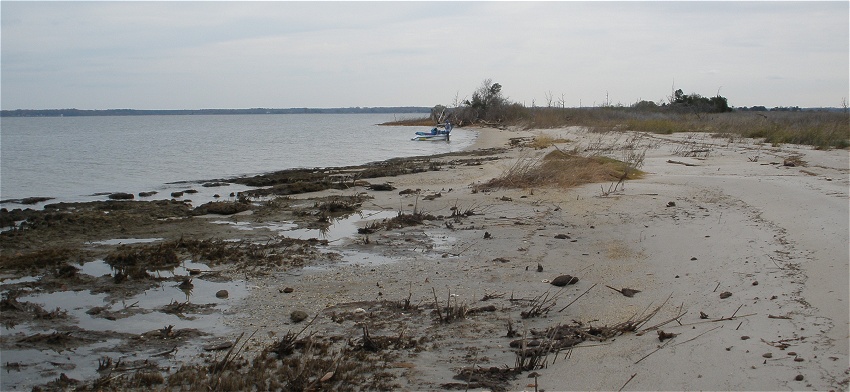 After jetskiing for a few miles, stopping for a break on a sand bar can be a warm experience.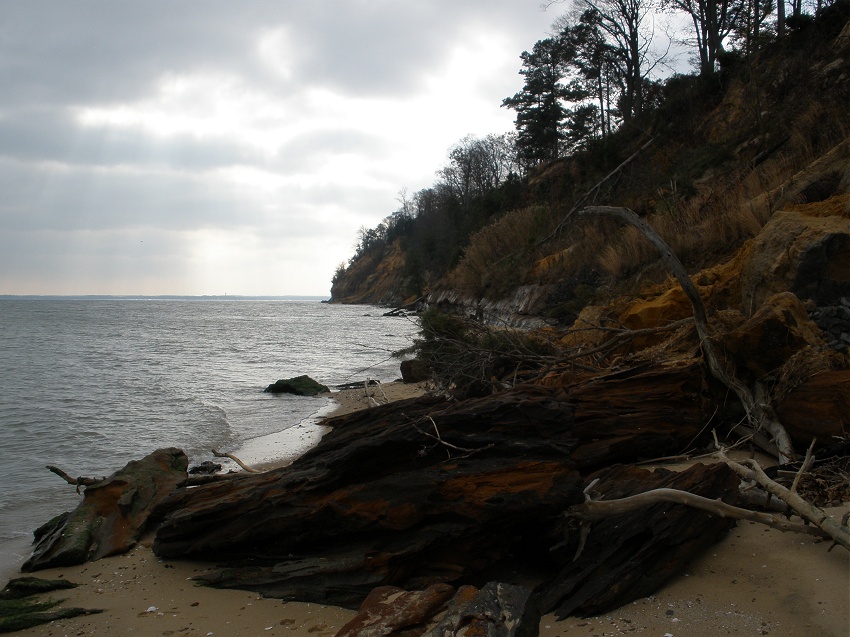 This secion of cliffs looks different from most sections, as there are large chunks of iron eroding from the strata.


---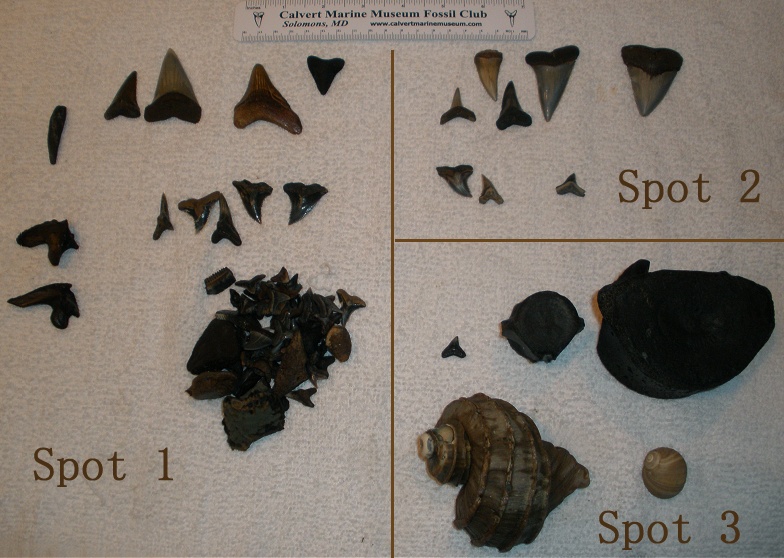 These are the finds for the trip. Not shown here are the associated Tarpon vertebra.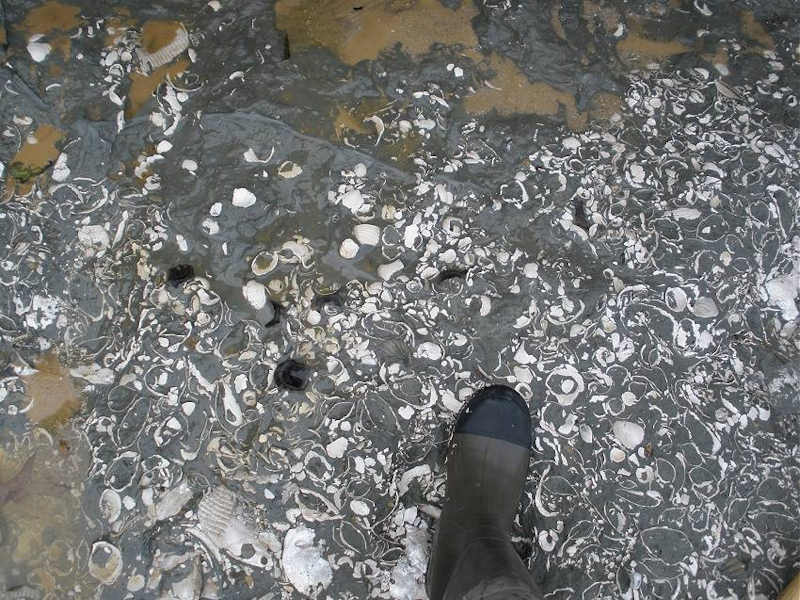 This is an image of the vertebra still in the matrix. This shot was taken between waves.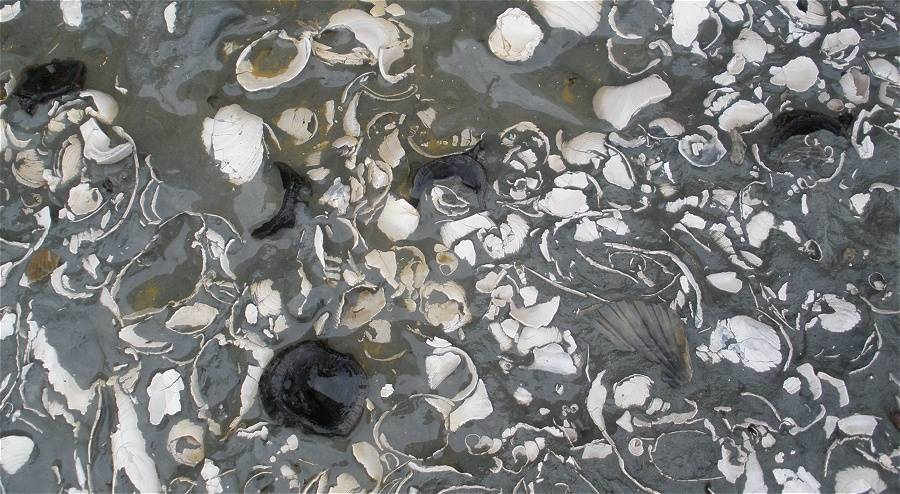 Here is a closer view of the Tarpon vertebra.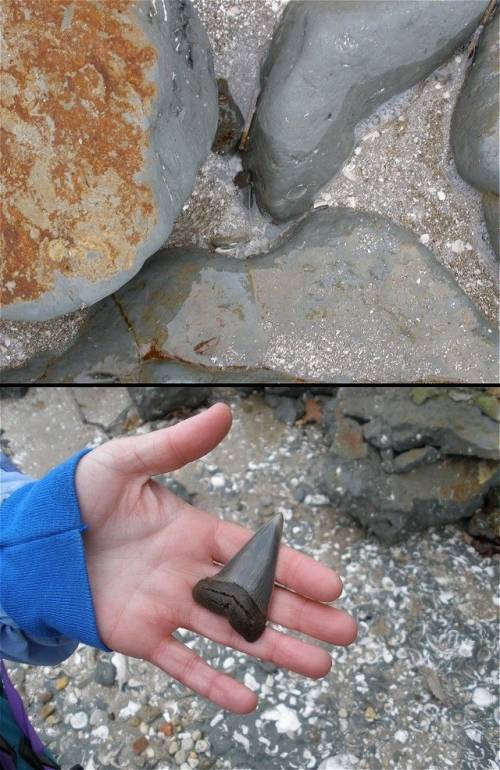 Here is a large 2 5/16" mako as found.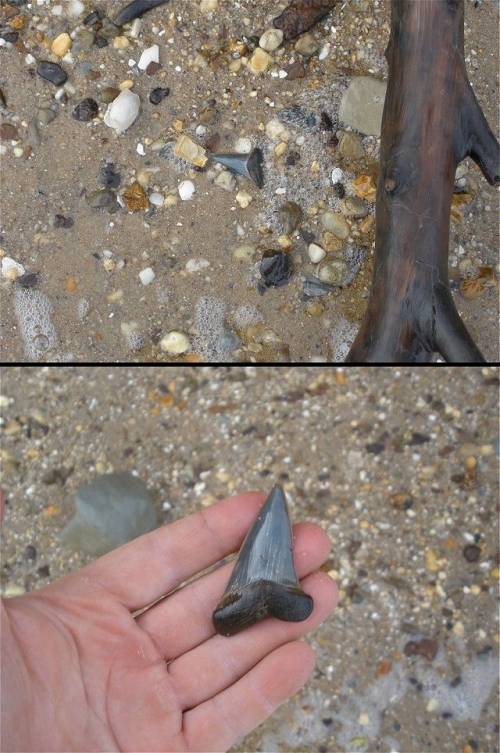 This is another large 2 1/4" mako as found.



A small posterior 2 3/16" meg was also found.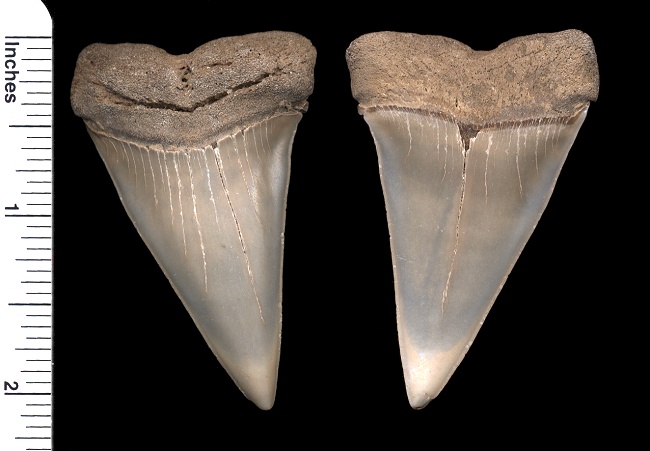 This is the 2 5/16" slant height mako, It looks like a "broad form" Cosmopolitudus xiphodon.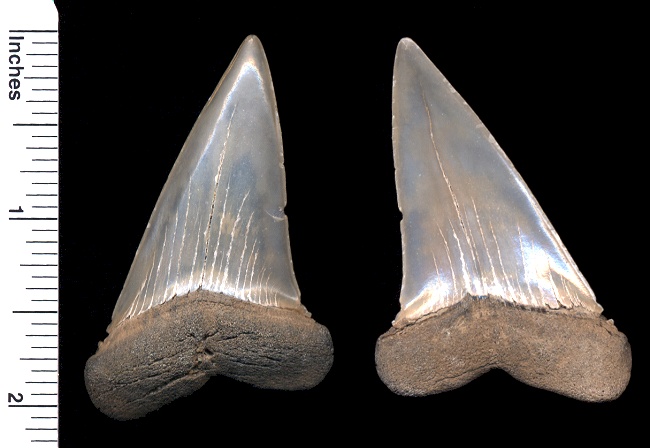 . This is the 2 1/4" slant height mako. It looks like a "narrow form" Cosmopolitodus hastalis.



Here is the posterior 2 3/16" slant height meg. It's very worn with no serrations.



Here is another small 2 5/16" slant height meg. It's also very worn without serrations.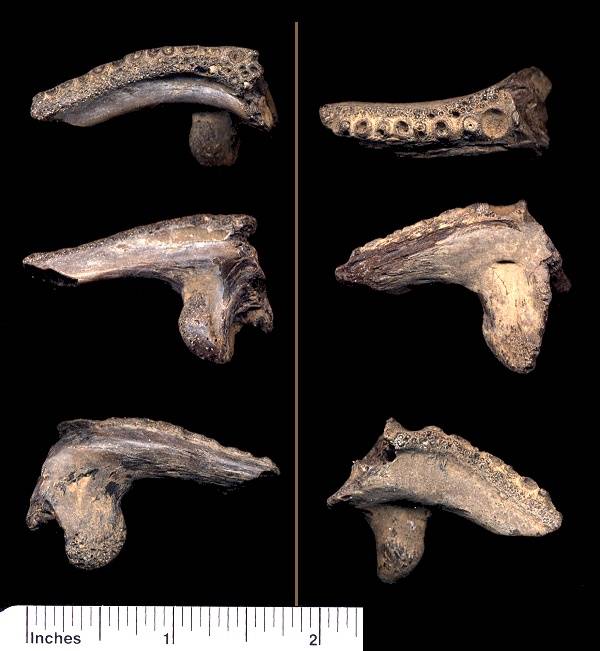 These are two drumfish jaws sections.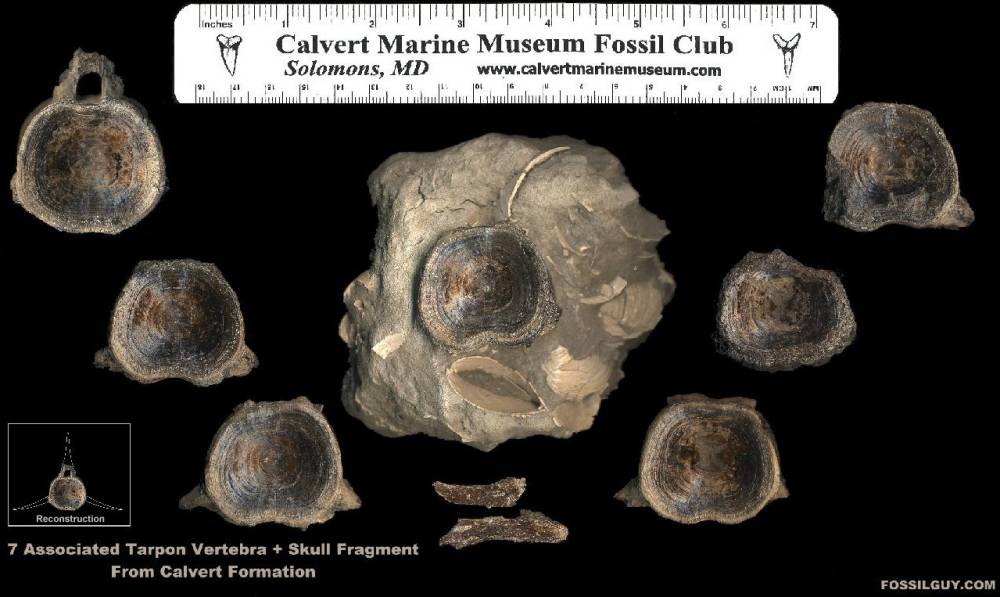 Here are the Tarpon vertebra and skull fragment after prepping.



---