---
Aurora Fossil Festival & Lee Creek Hunt
May 2003
---

On the weekend of May 25th, we headed down to the Aurora Fossil Festival to help the Calvert Marine Museum Fossil Club with a display area. We were also hoping to get into the mine the day after the festival.

---

The Fossil Fest was interesting, there were tons of people, fossils, food, and an auction to end the day.

Below are some pics of the CMMFC display. (yes we were placed in an abandoned building!) The images show what Amy, Paul, and I set up for display.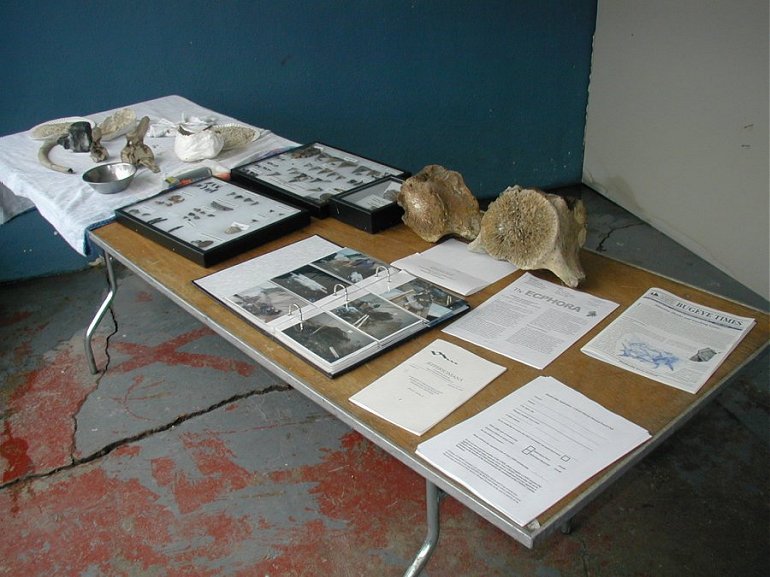 Display table 1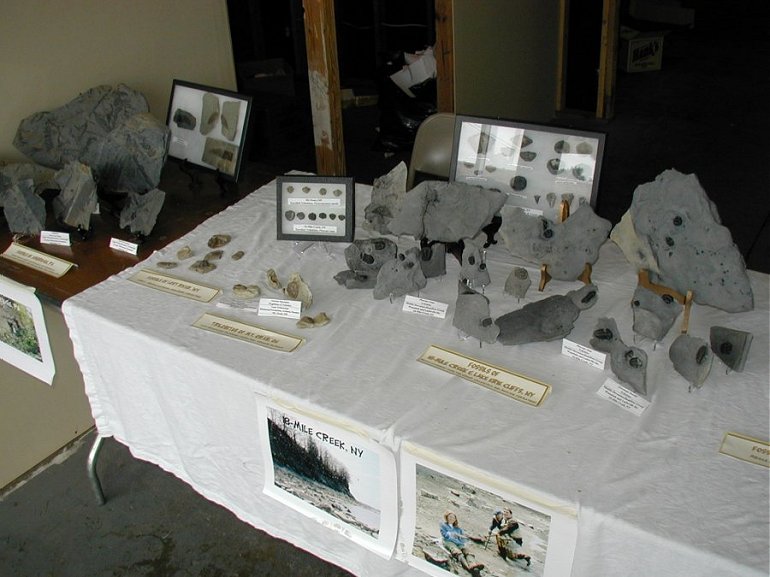 Display table 2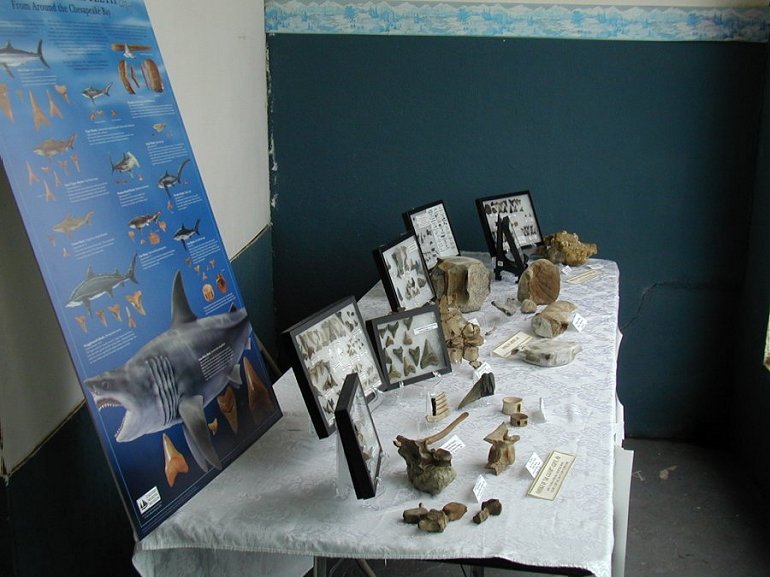 Display table 3



Display table 3


---


The next day, we were able to take a trip into the mine. Just like last time, it was overpicked, despite heavy rains the day before. A few nice fossils were found, but not by us. Below is most of the stuff we found (minus all the vertebra).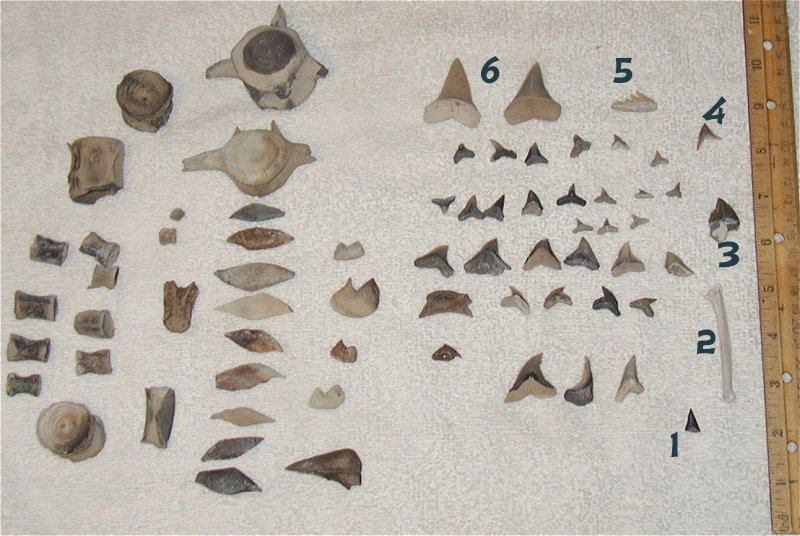 As you can see it's not much, considering it came from Lee Creek! Here's a breakdown of the more interesting stuff:


1: That tiny rootless tooth is actually a great white shark tooth! Tiny!
2: A nice little Bird ulna.
3: A decent squalodon tooth with a root missing.
4: An enamel shell of a tooth. This means the tooth was still forming in the sharks mouth.
5: A Notorhynchus cow shark tooth.
6: 2 nice looking makos.

---
Back to Trips Page
Back to Main Page