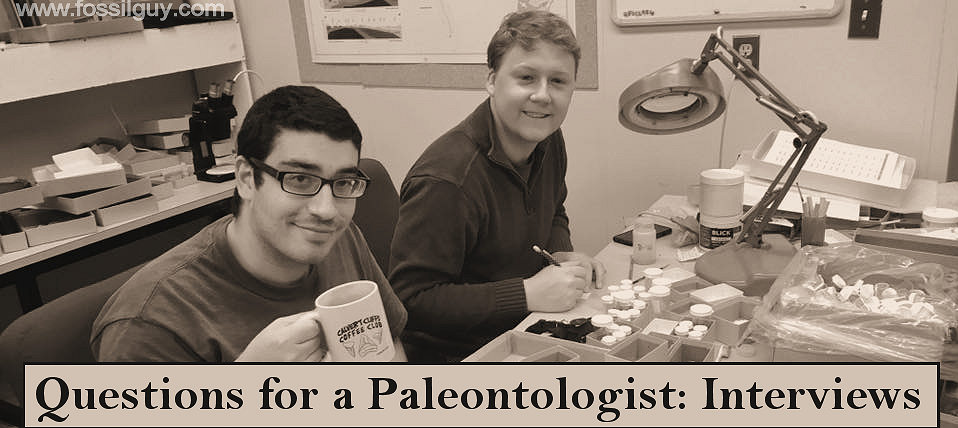 ---
What is a Paleontologist?
A Paleontologist studies fossils and uses the information gained to piece together the complex history of life on Earth. They study how and why animals change over time, they piece together the biodiversity and ecology of the past, they try to determine the cause extinction events, and they do a myriad of other things!
---
What do Paleontologists do?
Paleontology is an interesting field with many aspects, including conducting field work (fossil collecting), cataloging and curating fossil specimens, conducting laboratory experiments, and writing research papers on their findings.

To better answer what paleontologists do, we interviewed a bunch of paleontologists and asked them the same 5 questions. The varied responses show how diverse the field of paleontology is and how a paleontologist can do many different things. Browse through the short interviews with paleontologists below and see what they do!
---
Questions for a Paleontologist: Interviews
---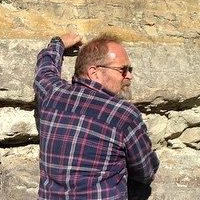 Ben Dattilo

Paleozoic Marine Invertebrates

Indiana University-Purdue University Fort Wayne
---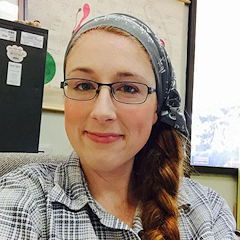 Eleanor Gardner

Avian Skeletal Taphonomy

Florida Museum of Natural History
---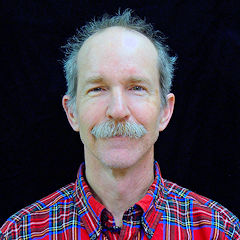 Stephen J. Godfrey

Fossil Dolphins

Calvert Marine Museum
---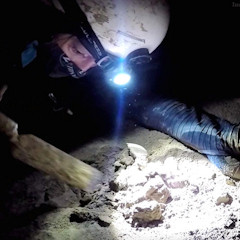 Sharon E. Holte

Vertebrate Paleontology

University of Florida - Florida Museum of Natural History
---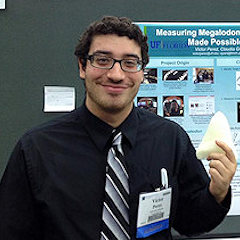 Victor Perez

Sharks

University of Florida
---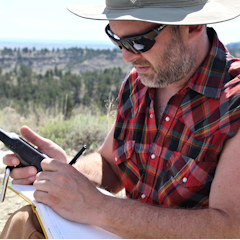 Jason P. Schein

Dinosaurs of western North America

Bighorn Basin Paleontological Institute
---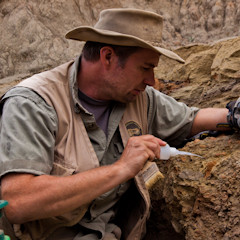 Walter W. Stein

Late Cretaceous Dinosaurs

Paleoadventures
---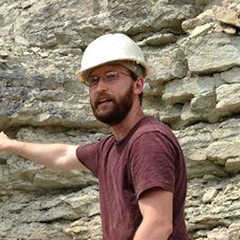 James Thomka

Preservation of Marine Invertebrates: Echinoderms

University of Akron
---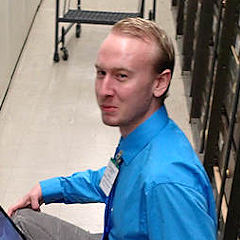 Jeffrey Thompson

Fossil Sea Urchins

University of Southern California
---