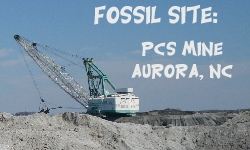 Aurora Collecting Location Page:
PCS Mine, NC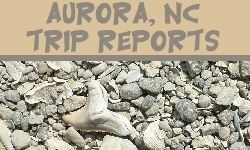 View Collecting Trip Reports from the Aurora, NC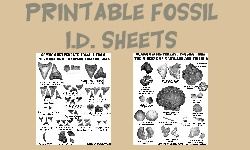 Printable Identification Fossil Sheets for Vertebrates and Invertebrates of Aurora, NC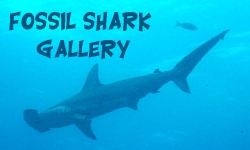 Fossil Shark Gallery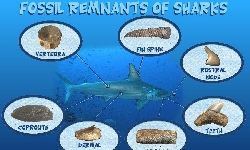 Parts of Sharks that Fossilize

Aurora. NC: Desert Survival Strategies 101
September 2008
---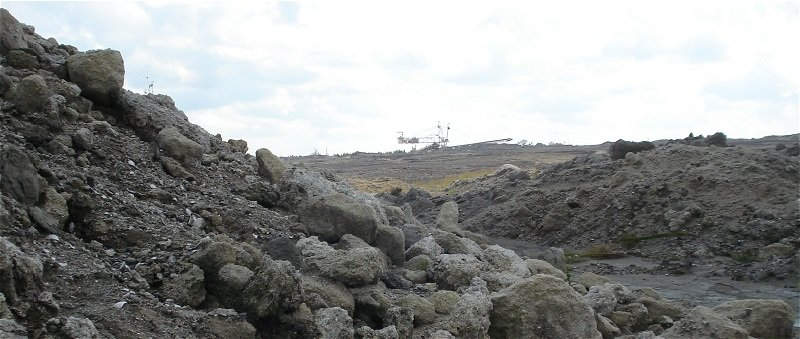 PCS mine
---
If one word could describe our mine trip. it would be "hot." If two words could describe it. it would be "very hot." Upon arriving in the parking lot at 7:00 am. we already noticed people saying that is was humid. Heck, the sun had just risen, revealing a thick fog just minutes ago. We knew this would be a hot day, especially in the mine; at 100 feet down, it has a death valley like effect.

By 8:30 even women switched from "perspiring" to "sweating". When 9:00 arrived and our water was half gone and our clothes drenched. we found ourselves discussing desert survival strategies. Here are a few notable ones.

1. Keep your mouth shut to prevent excess moisture from escaping the body

2. Cover up from head to toe. In my case, an old dish towel from head to neck worked wonders.

3. Bodies of desert victims are most often found with bottles of water on them. They try to conserve water by not drinking it and then die of dehydration. Therefore, don't conserve water. When you're thirsty, drink it!

4.Well, I forgot #4. because at that moment I spied a meg tooth!

Fortunately, right when I was getting ready to curl up and die from heat exhaustion I spied a meg tooth and all was well. Who cares about the heat, there are megalodon fossils here! My first megalodon shark tooth was a 3" one lying fully exposed from the tropical storm that passed through the day before. After that, the fossil pickings were sparse.

The next decent megalodon tooth came when I spied a little piece of root sticking out of limestone in the Pungo contact layer. Finding teeth in matrix is a mixed blessing. On one hand a tooth has been found. that's the point of coming to Aurora. On the other hand they are usually in boulders of dense limestone that need chiseled down. The last thing someone wants to do is chisel for 45 minutes in the searing heat.

I finally got the limestone with the tooth into a manageable 30 pound block and got the tooth mostly exposed. It turned out to be a beautiful 3 5/8" tooth. Not wanting to carry this 30 lb block around with me in the heat, I headed back to the bus, probably 3/4 mile away.

After making the grueling hike up and down countless ridges I arrived at the bus to see some people already gathering for the early bus out of the mine. Yes, the heat was taking its toll. Some people were starting to get heat exhaustion. There ended up being two early busses out of the mine. The last bus out, the 3:00 bus, which Amy and I took, had only about 15 people on it. That seemed crazy as this was the first day of the season; this day contained the diehard collectors and paleontologists who stop at nothing to fossil hunt. Overall, lots of megs were found. The find of the trip was George Powell's 5.5" perfect monster megalodon shark tooth. Thank you PCS for allowing us back into the mine this season!
---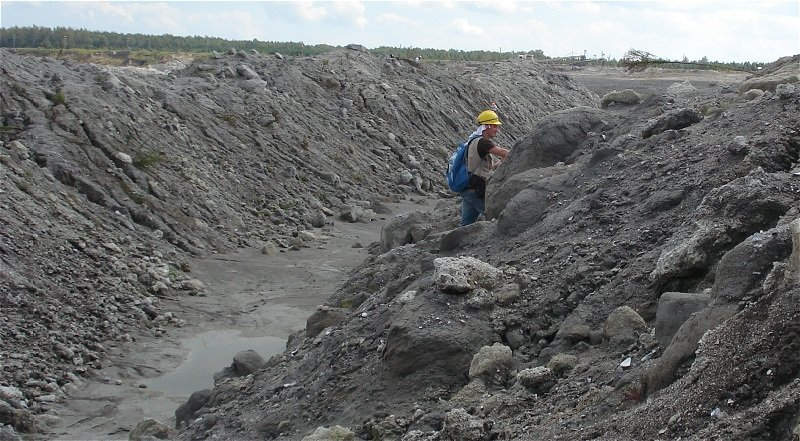 Here I am searching a ridge. Notice the dish towel to defend against the sun.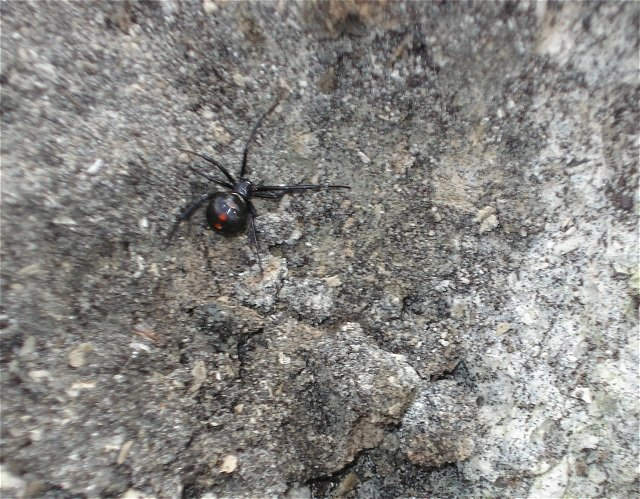 Here is an other hazard of the mine. Black Widow spiders. Watch where you put your hands while climbing up ridges! I almost put my hand on this one.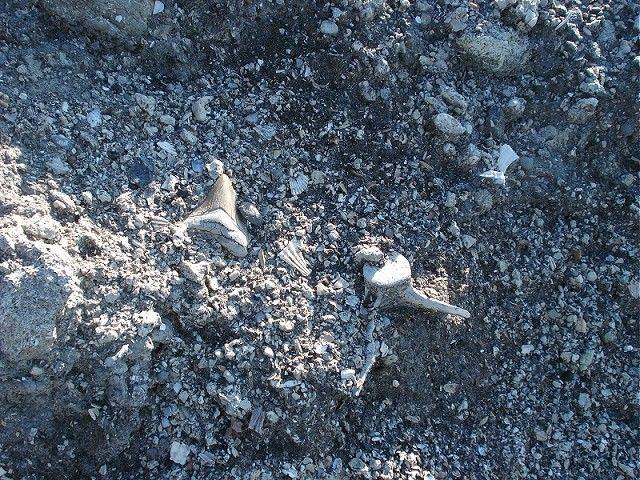 Here is the 1st meg (chubutensis) found. Lying exposed on a hillside of pungo. Notice the vertebra next to it.




This is the second meg (chubutensis) found. Only a tiny portion of the root was exposed in the side of the limestone.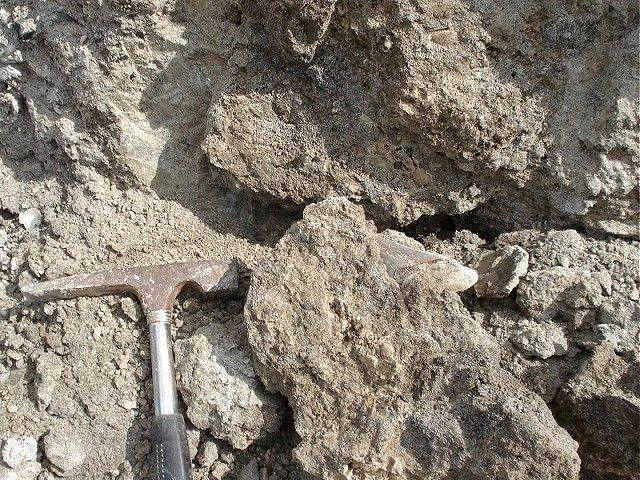 Here it is after being chisseled into a maneagable piece.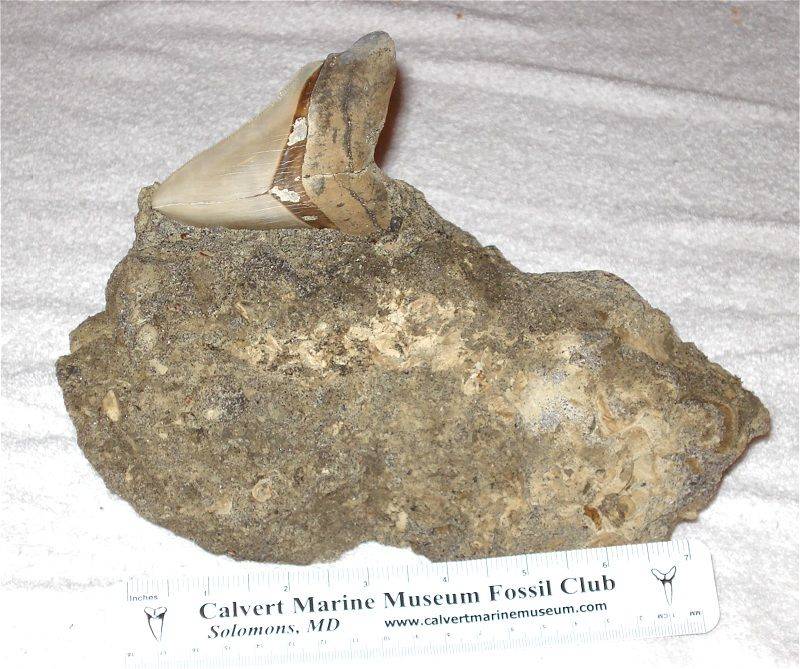 Here it is all prepped up. 3 5/8" slant length. I left it in the matrix for a nice display piece. It kind of looks like one of those broken megs glued into a random piece of matrix. I assure you. it's not!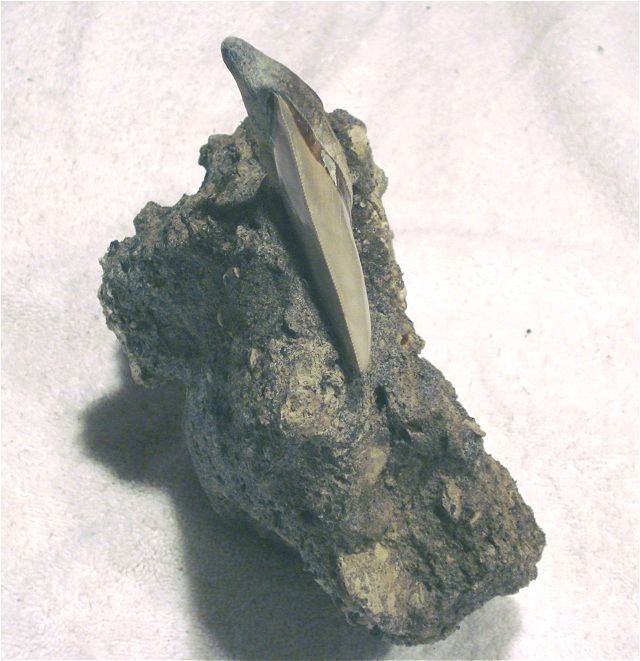 This is another angle of the prepped tooth.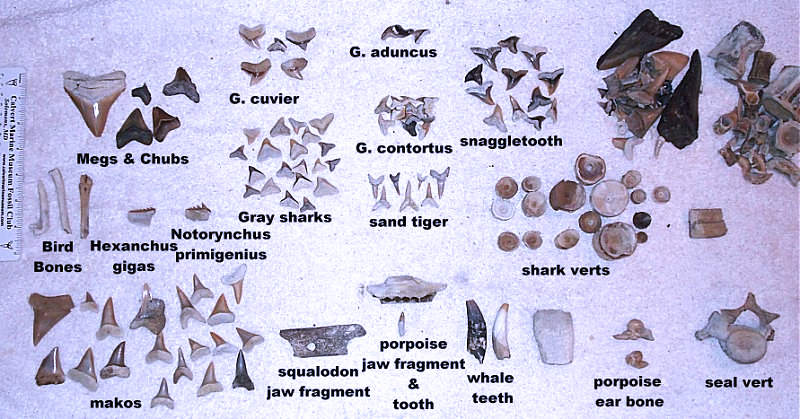 Here are most of the finds (minus the meg in matrix).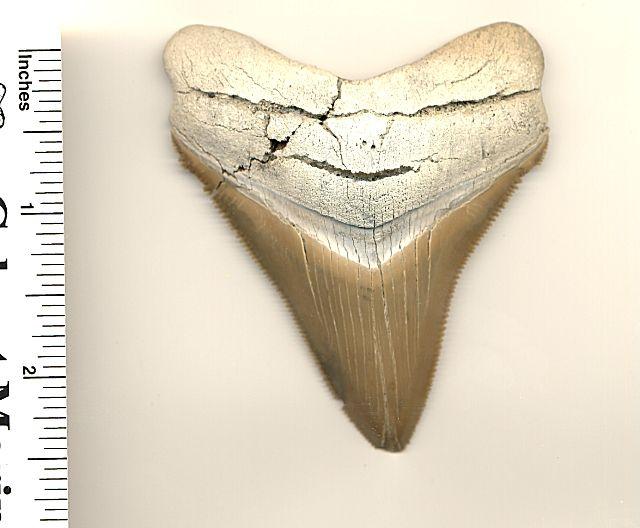 This is the 3" slant chubutensis found.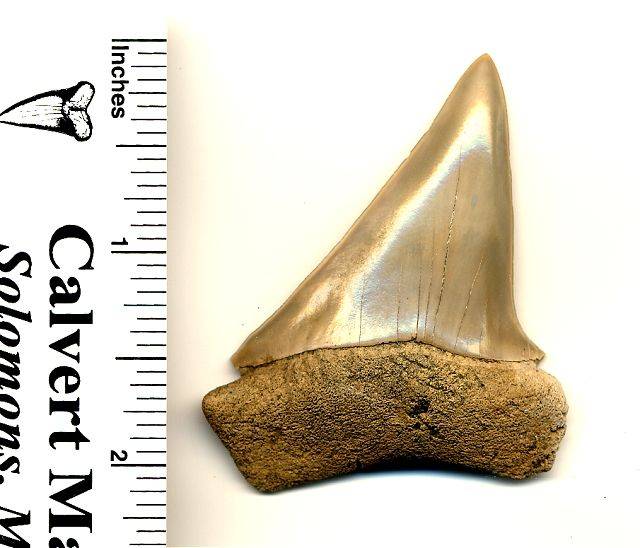 here is a nice Mako. it has a 2 5/16" slant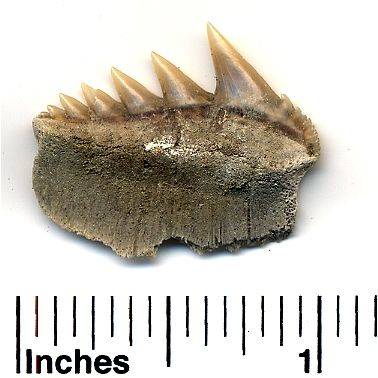 This is a nice cow shark tooth that Amy found.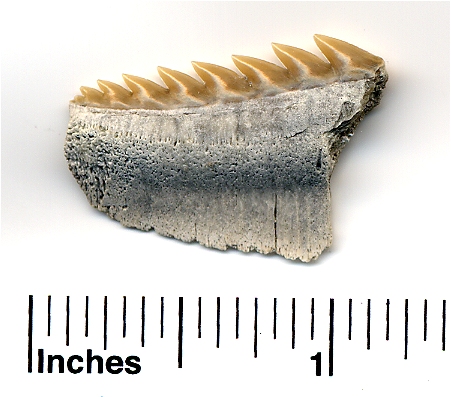 Here is the only Hexanchus gigas tooth I've found at the mine. Notice the cool cone is broken off...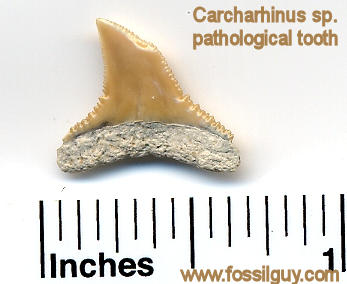 Here is a barely pathological Carcharinus sp. tooth. It almost has a double tip.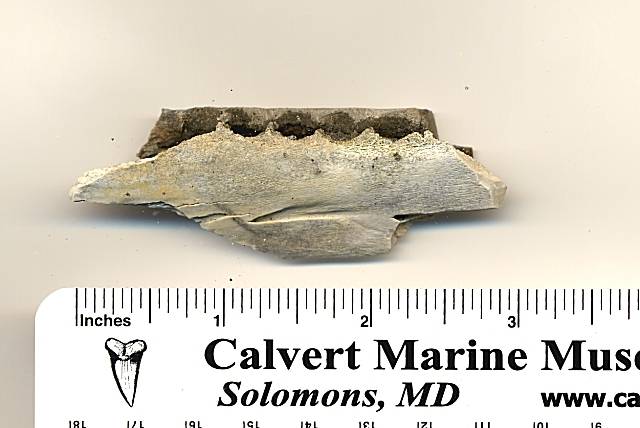 This is a porpoise jaw section.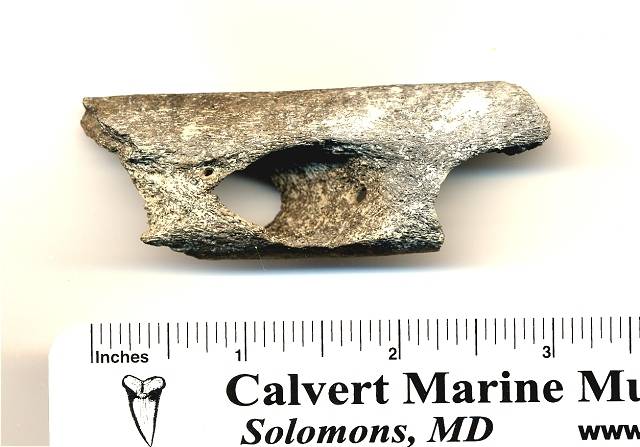 This is a squalodon jaw section.



---