Another Fossil Trilobite Hunt in New York.
September 2005
---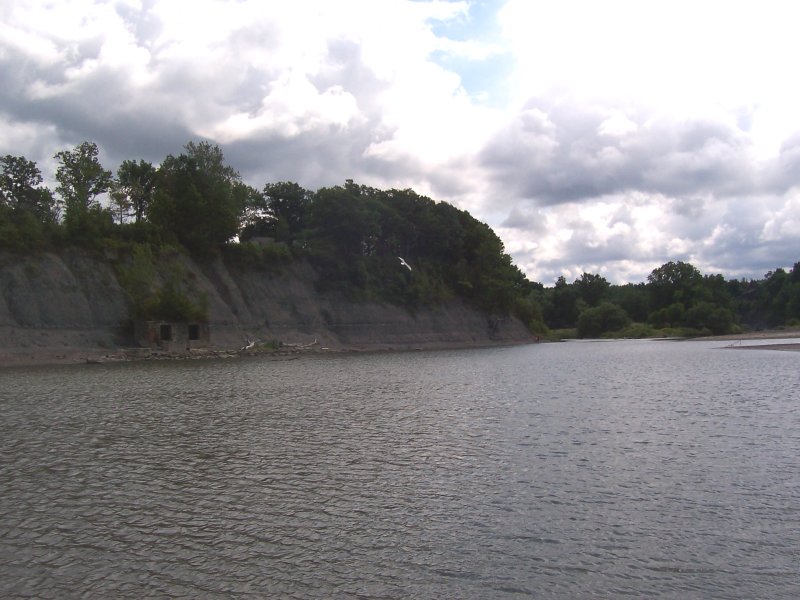 This is a view of the mouth of 18-mile creek from a sandbar on lake Erie
---
Over Labor Day weekend, we took a trip into ancient Devonian seas filled with trilobites. This trip, we showed a couple people from Kentucky around the fossil trilobite place, Judy Lundquist (check out her trilobite book) and George. Some of the crew from Times Scientific, including Roy and Wrong way Rob was also there.

This time we fossil collected along both sides of the cliffs. The northwest section held promise, I found what turned out to be a whole prone phacops trolobites, it was found with its pygidium and part of the thorax sticking out. I also found one of the smallest prone phacops I had ever seen. Unfortunately, I forgot about it and left it lay somewhere along the exposure. Despite the limited fossil finds, most of the group was not doing so well at this section of cliffs. They were only finding fragments of trilobites for hours, so everyone started migrating across the sand bars and shallow lake to the southeast to the other section of cliffs. There, we were disappointed to find most of the exposure covered by sand, and the remaining exposure being pounded by large waves from the lake. Despite the occasional wave soaking a fossil hunter (which was funny to watch… instead of warning the collector of eminent doom, we would just stand there and watch wave wash over the collector, then laugh). At this section of cliffs, group had more luck and started finding enrolled ones and a few prone trilobites.

By days end, Roy found a fossil plate with some phacops on it, around 5 of them, a few prone ones, and a bunch or rollers.. Amy and I found 1 complete prone phacops (images below), and about 7 enrolled trilobtes. Judy and George found perhaps a half dozen enrolled ones. No complete greenops was found by anyone.
A view of the cliff exposures
The crew looking for trilobites.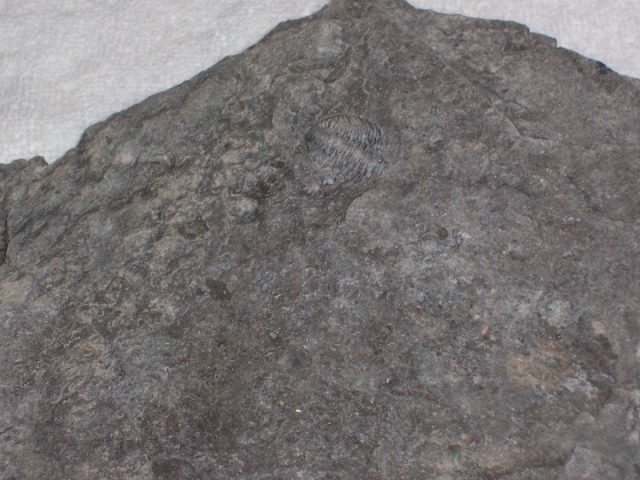 The only prone phacops I found on this trip. Only the pygidium and part of the thorax were visible when found.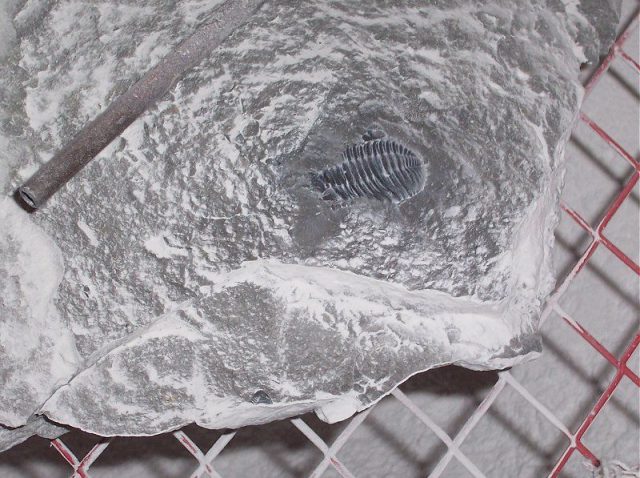 Back home, I started to air abrade the fossil to see if it had a head. Fortunately it did; here an eye and part of the glabella has just been exposed.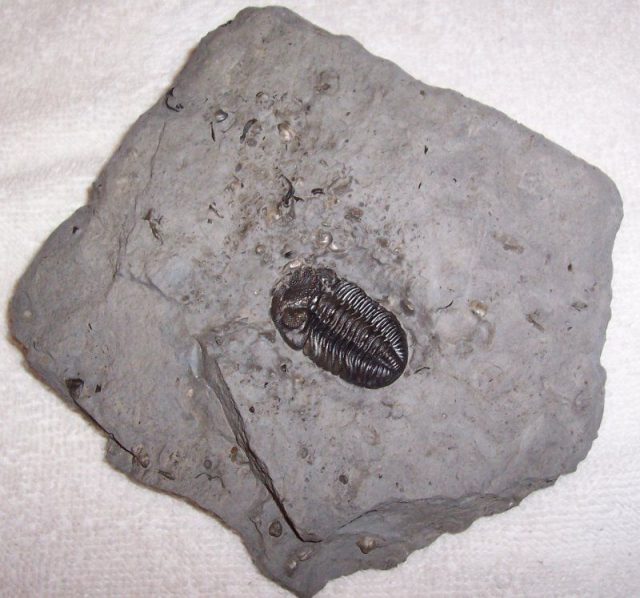 A view of the prepped specimen. Unfortunately, the right side of the fossil has been smashed. The glabella is cracked, the right eye is caved in, and the right cheek is pushed under the cephalon.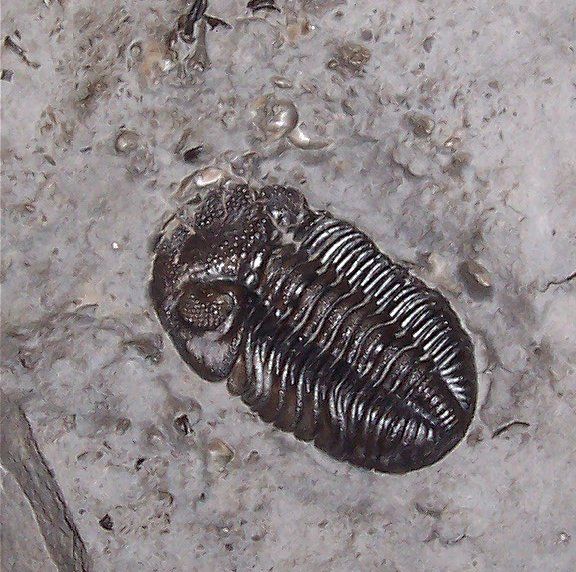 A closer view of the prone phacops with a smashed head. The phacops is roughly 1.5" in length.
Sorry, the flash made this pic look really shiney. I should have scanned the fossil.
---
---