Share This Page: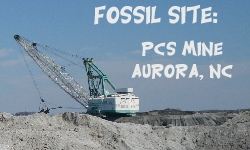 Nearby Collecting Location:
PCS Mine, Aurora, NC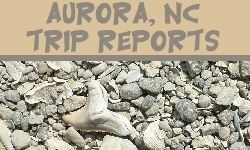 View Collecting Trip Reports from the Aurora, NC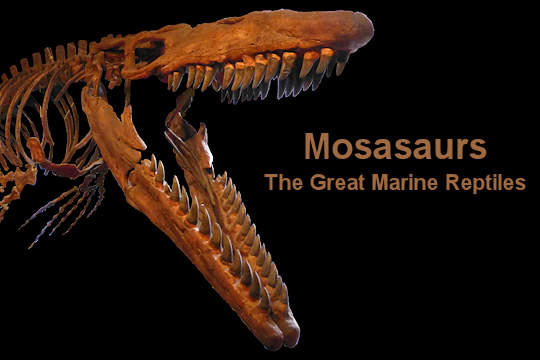 Mosasaurs
All About the Great Marine Reptiles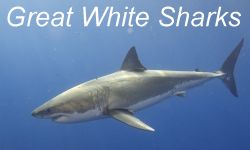 Great White Shark
& Mako Shark Gallery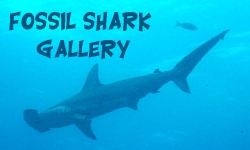 Fossil Shark Gallery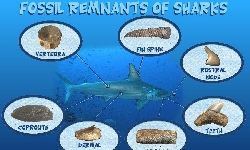 Parts of Sharks that Fossilize

Green's Mill Run, North Carolina (NC):
Shark Fossils - Cretaceous to Pliocene

October 1st, 2006
---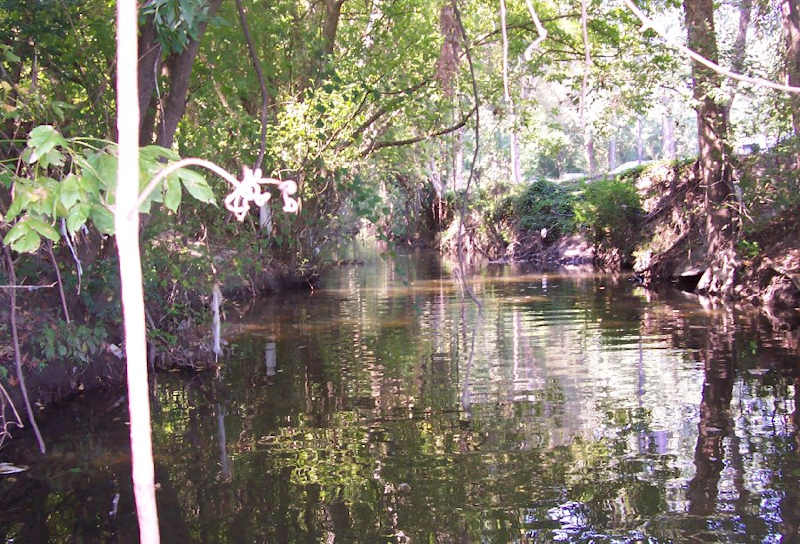 "Green's Mill Run"
This is an interesting stream. It contains fossils from the Cretaceous into the Pliocene. You never know what you can find.


---
On our fall trip to Aurora, we decided to take some extra time and hunt the fossil laden creek: Green's Mill Run. This was our first fossil trip here. Paul also came down for a bit before heading back home. We spent most of the time exploring different creek sections and sifting any gravel bar we could find. For a first trip, our results were good. Most fossil shark teeth were worn or broken, but occasionally a nice fossil tooth would show up.
---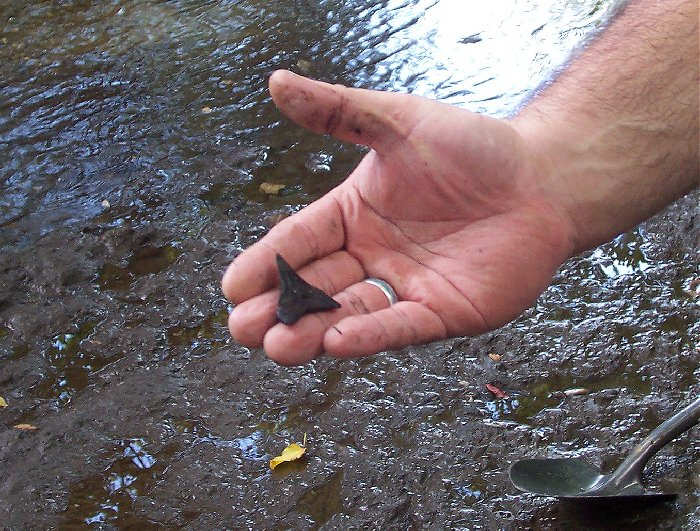 Here is a perfect Great White Paul found. It's approximately 1.5"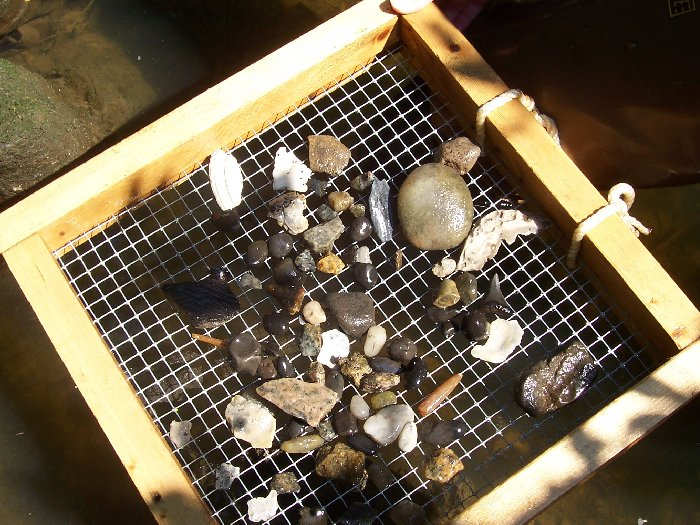 This is a perfect Great White we found. It's about 1 3/16", small but nice.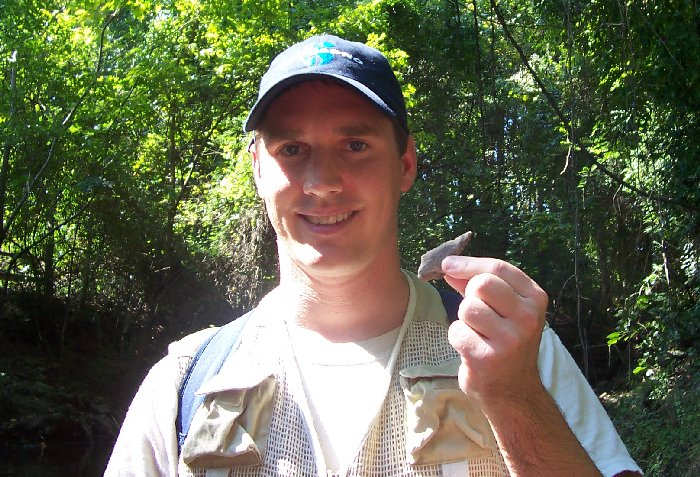 This is a very worn arrowhead we found.



---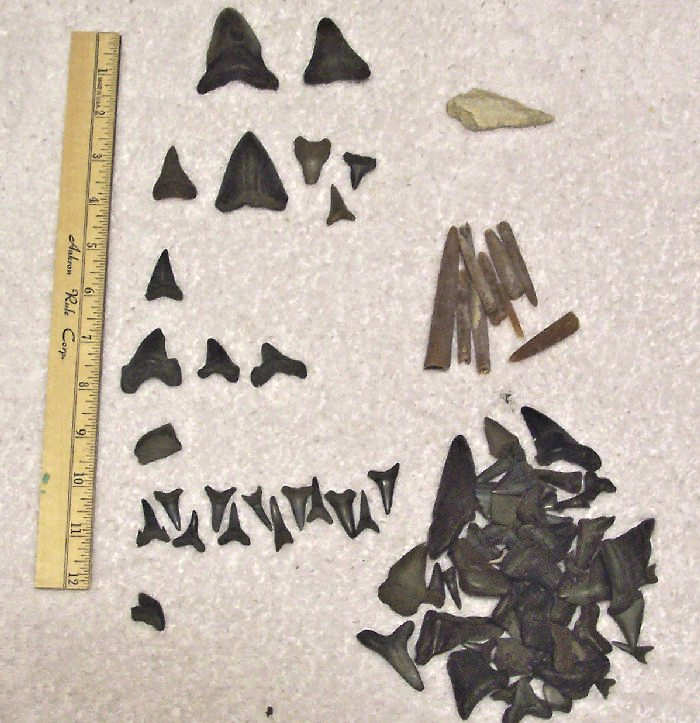 These are the finds of the day. Most of the finds are worn or broken teeth. From top to bottom - 1st row: megalodons - 2nd row: great whites - 3rd row: mako - 4th row: otodus - 5th row: squalicorax - 6th row: sand tiger - 7th row: modern tiger tooth.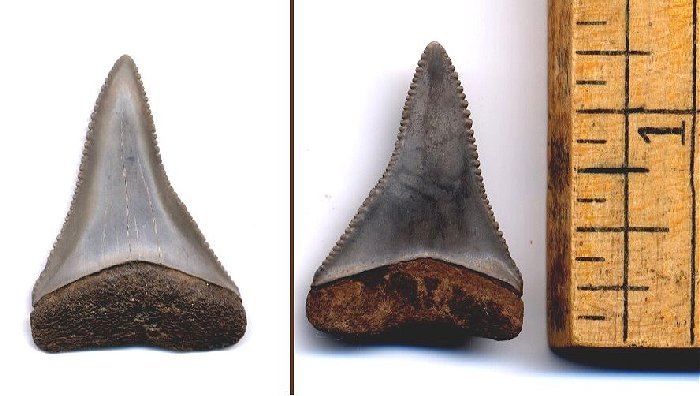 Closeup of the 1 3/16" Great White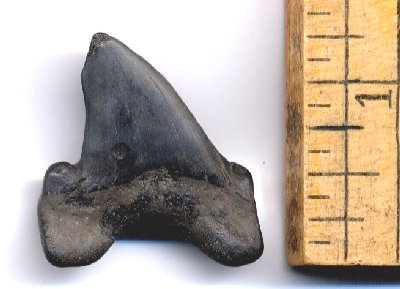 A worn Otodus. It has a broken tip, but is still about 1.5".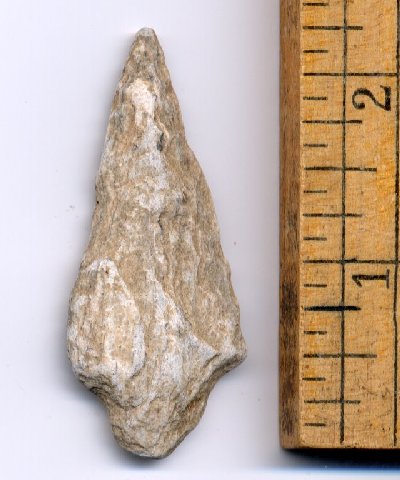 The very worn arrowhead. This is only the 2nd one we found.


---