/Fade image slide show> /google plusone button>
---
"The Pungo Crawl"
September 30th, 2006
---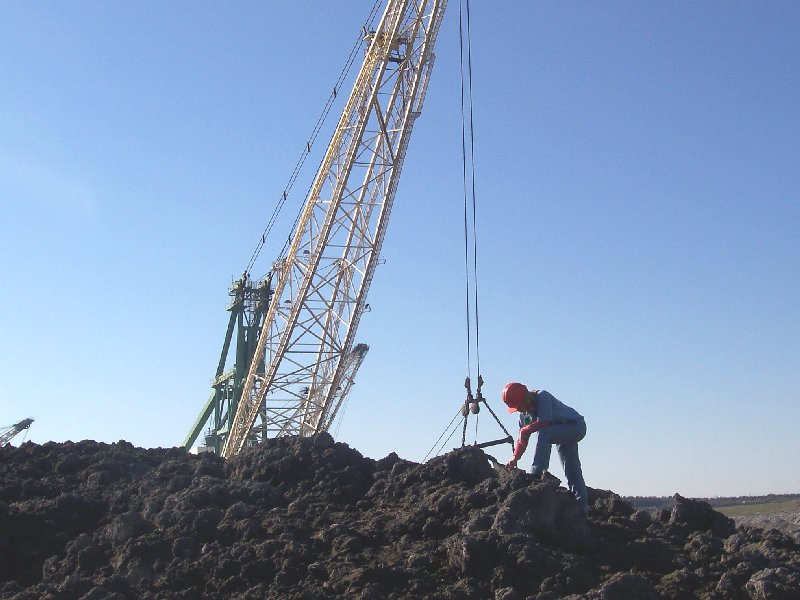 "The Fall 2006 Collecting Area: A Pit-car Area"
This small pit-car area is extremely close to the mining operations, giving spectacular views of the mining equipment in action.




---
As fall quickly approached, it became time again to head to Aurora to hunt in the PCS phosphate mine. The pit we were use to collecting in has been reclaimed, filled in and returned to mother nature. All uncollected fossils are now reburied, perhaps awaiting paleontologists to discover them in the distant future. The mining operations have moved, and a new pit is being opened up. Unfortunately, at this point, the new pit is too small to safely hold fossil collectors this season. However, instead of canceling the spring season altogether, PCS has graciously provided a pit-car area as a last resort to still allow collectors a taste of the Aurora fauna. The pit-car area is fairly small and cannot hold that many collectors at a time and material in this area is unweathered. This combination would make collecting this season very difficult.

With this information at hand, Amy and I decided to give it a try. Knowing we may not find much in the way of fossils, we decided not to make this purely a "Lee Creek trip" but instead turn it into a mini-vacation; a refuge from the busy pace of life. We would spend a few extra days in NC at our bed and breakfast/winery relaxing, and also we decided to take some time to explore Green's Mill Run . This way if/when we didn't find much at Aurora, we would not be disappointed.

On Saturday, we arrived at the parking lot waiting to collect. Upon arriving at the pit-car area, we soon realized the area was quite small, smaller than I thought it would be. We all got out and began to collect. Within a few minutes the collecting area had been scoured and most collectors had begun the "Pungo crawl". A few chipped and cracked megs had been found initially, but by 10:00 the collecting area had been combed and raked thoroughly. Around 11:00 many collectors were ready to go, and around noon, most collectors (including Amy and I) left on an early bus back to the parking lot.

We each left the mine with a fistful of mostly broken shark teeth. Nothing note worthy. We were not disappointed though, for the next day we would go to Green's Mill Run and hunt.

One benefit of this pit-car area is its proximity to the mining operations. The guides told us this would probably be the closest we will ever get to the draglines. The animation below shows the operations. The bucket at the end of the dragline is about the size of a 1-car garage, quite impressive.

Thank you PCS for allowing us to collect! It's always an enjoyable experience!
---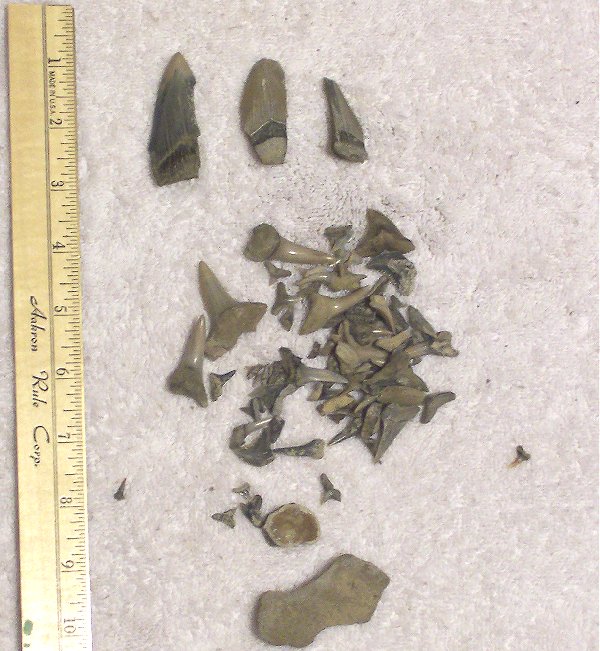 These are our finds, a few fistfulls of broken teeth.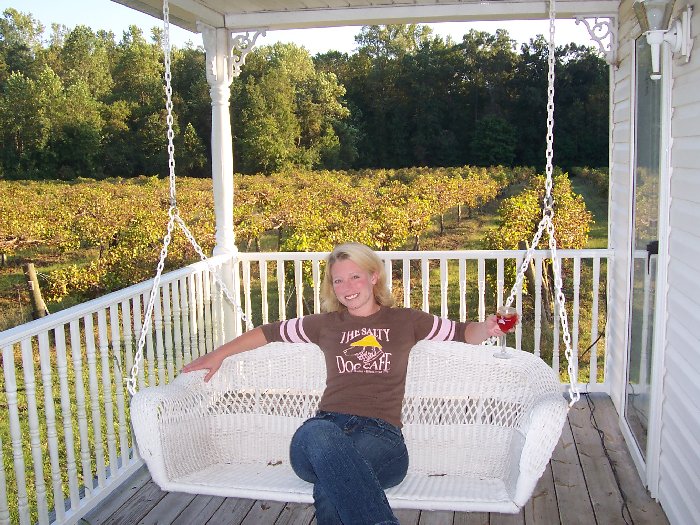 /This free script provided by javascriptkit.com JavaScript Kit>
Of course, we stayed at our favorite winery


---
Back to Trips Page
Back to Main Page