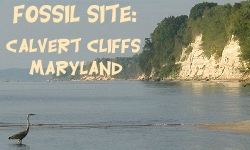 Calvert Cliffs Collecting Location Page:
Calvert CLiffs, MD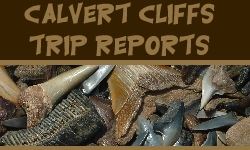 View Collecting Trip Reports from the Calvert Cliffs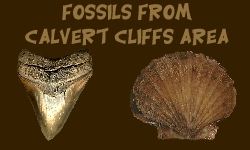 Fossils that can be found at the Calvert Cliffs of MD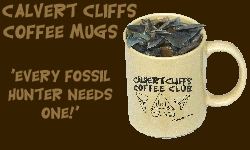 Calvert Cliffs Coffee Club Coffee Cups!
A unique gift for the fossil hunter.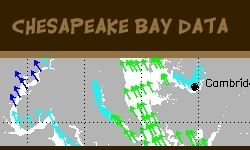 Chesapeake Bay Data: Tides, Winds, Weather, Sea Nettles, etc...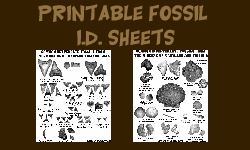 Printable Identification Fossil Sheets for Vertebrates and Invertebrates of the Calvert Cliffs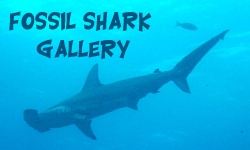 Fossil Shark Gallery

---
End of Summer Cliff Trip
September, 2010

Calvert Cliffs of Maryland along the Chesapeake Bay - Miocene Fossils

---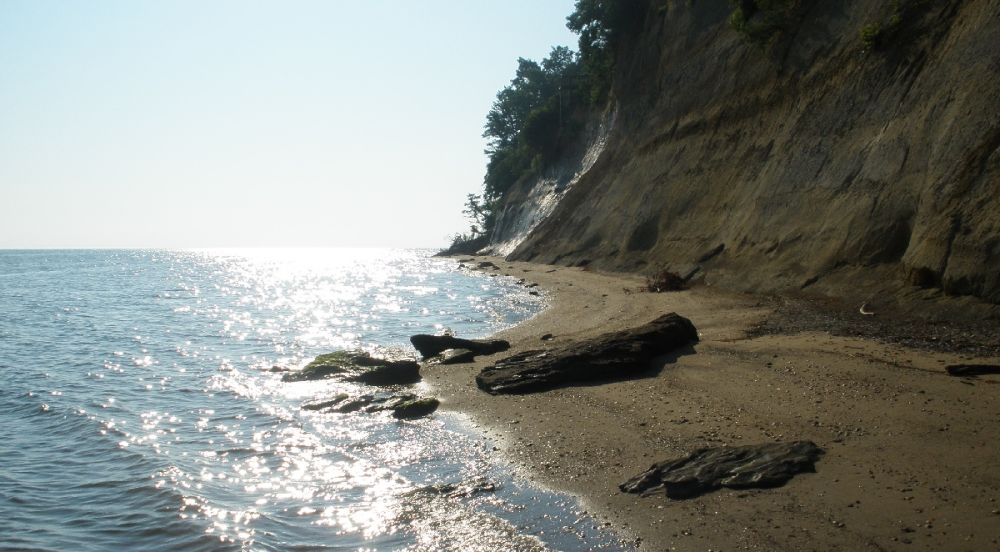 "An overexposed picture of the Miocene cliff exposures makes the place look little surreal"
I've been traveling most of the 2010 summer, so I didn't do much fossil hunting. However, with the close of summer came the annual Nanjemoy Heritage festival. This festival takes place near a bunch of fossil hunting grounds at the Bay and Potomac River in Maryland, so it makes for a nice extended fossil hunting weekend. I figured this would be a good opportunity to get back in the swing of things.

So, for the third year in a row I loaded my SUV with 50 gallons of Pungo reject from Aurora, fossil displays, a jet ski, and headed south. The highlight of the setup is the "Find Your Own Fossils" section for the kids. Here, kids search through the Pungo material and find fossil shark teeth.

After the event, I made my way to the various boat launches near Miocene and Paleocene exposures. The weather was nice and the waves were calm. Unfortunately, the waves were a little too calm. It appeared there wasn't much wave action over the past few days to wash the fossils from their hiding places.

In the end, I managed to snag two Miocene aged crocodile teeth. Both were worn, one being almost unrecognizable. However they are more difficult to find than the standard shark fossils. Although not allot of fossils were found, it was a nice little getaway!

---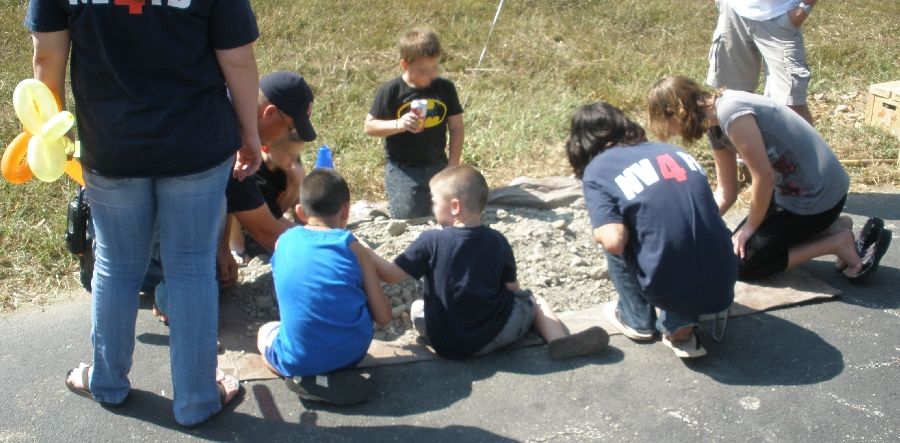 The 2010 Nenjemoy Heritage Festival. Here, amateur paleontologists search for monsters of the past.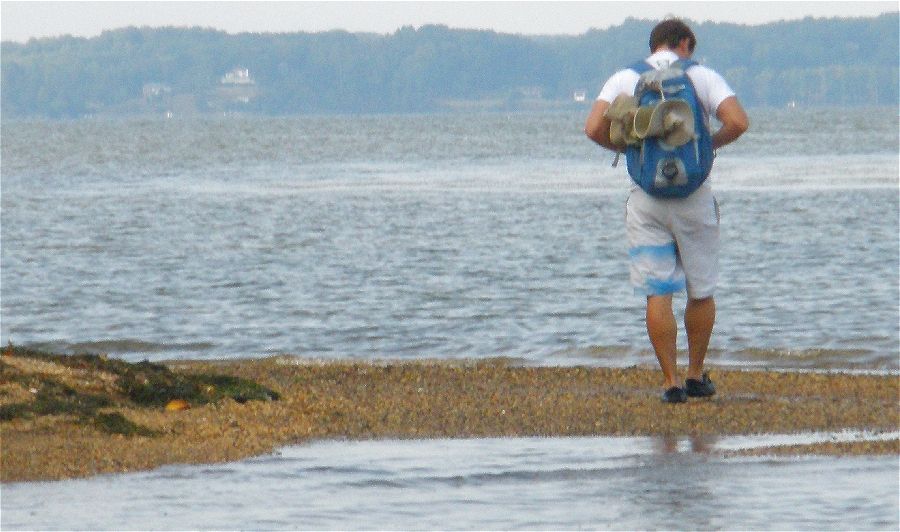 Yours truly is searching a gravel bar for Paleocene shark teeth. I didn't really find much in the Paleocene spot.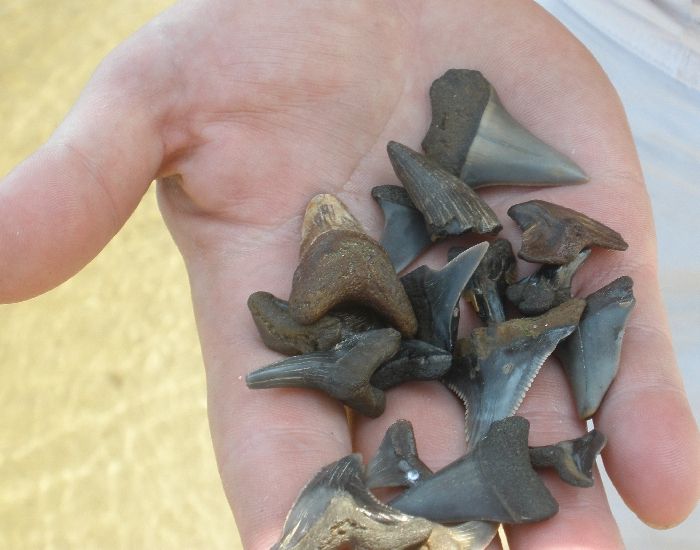 Here are a few finds from the Miocene exposures.


| | |
| --- | --- |
| | Wildlife shots: A common five-lined skink. They are small, hard to spot, and hard to take pictures of! |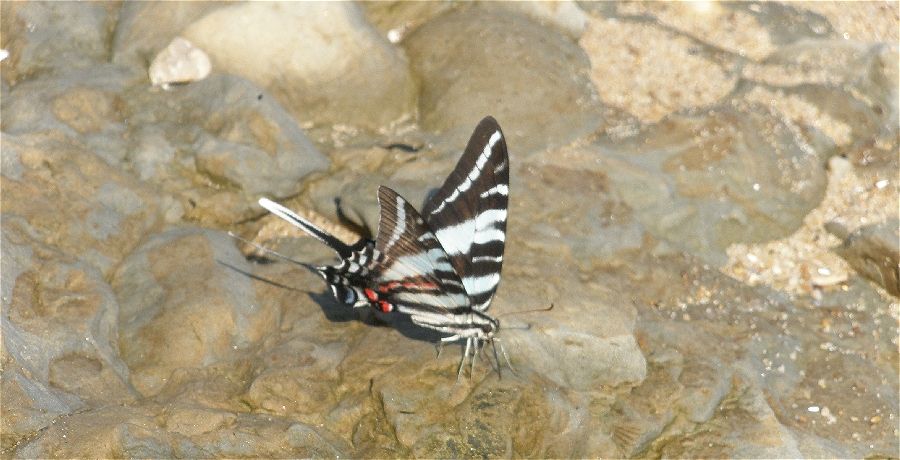 Wildlife shots: A Zebra Swallowtail Butterfly sits on a rock containing seashell fossils.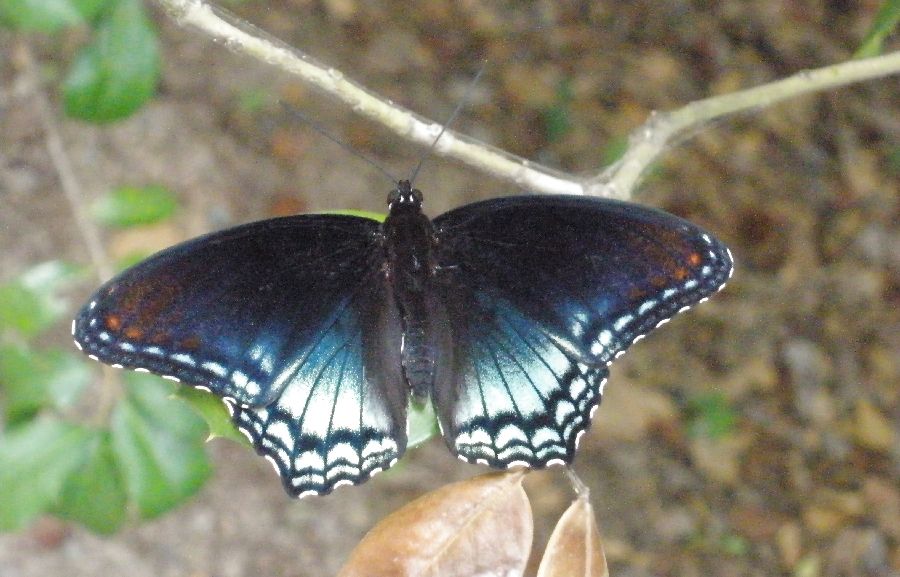 Wildlife shots: Here a Red Spotted Purple Butterfly poses on a twig.


---
Fossils Found: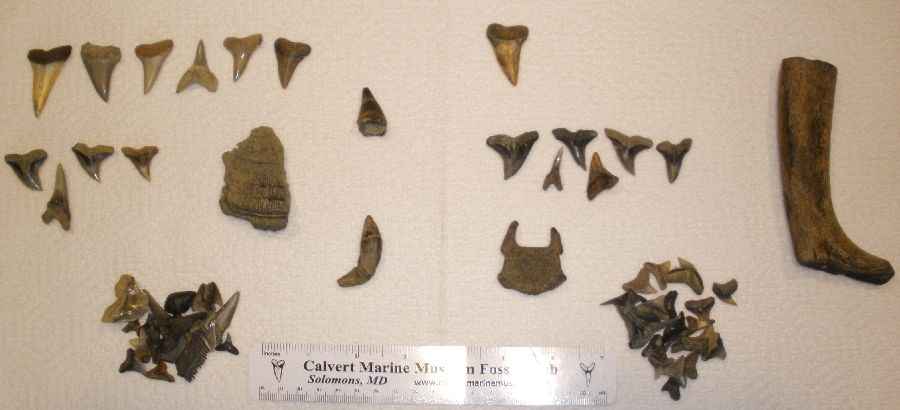 Here are most of the fossils found. Included is a partial ray plate, a large porpoise tooth, and a very worn croc tooth. There is another croc tooth in the image below. Sadly, no makos found hit the 2" mark, and no megalodons were found.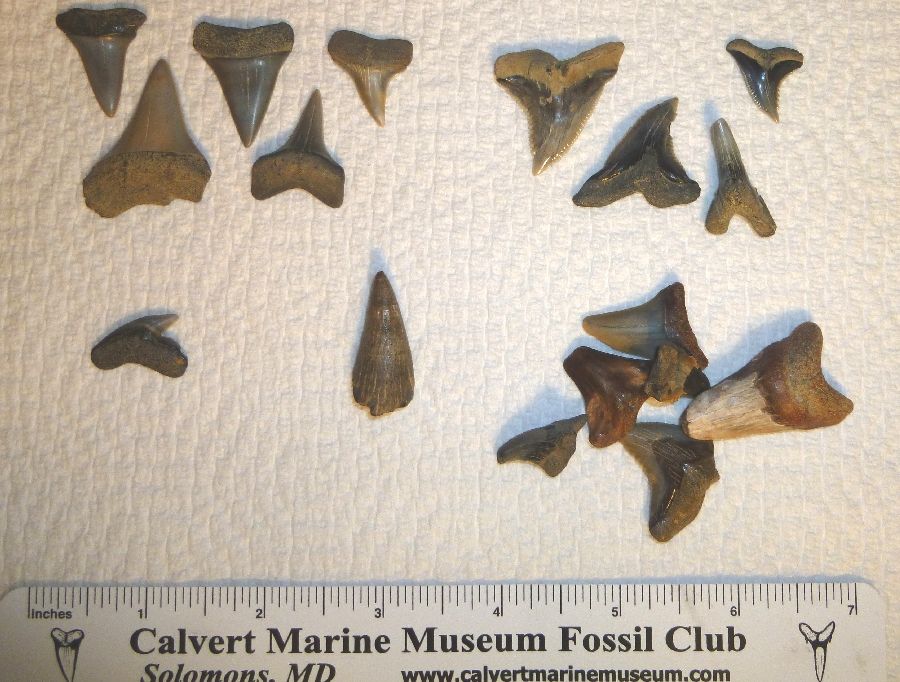 I forgot these few fossils in the jet ski, so they weren't included in the first image.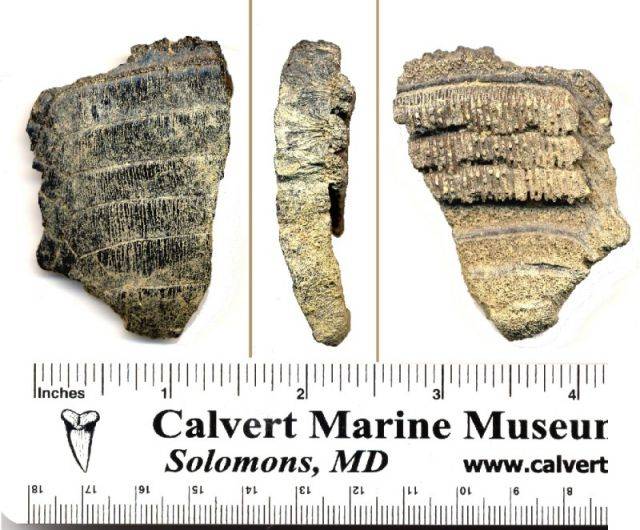 A partial ray plate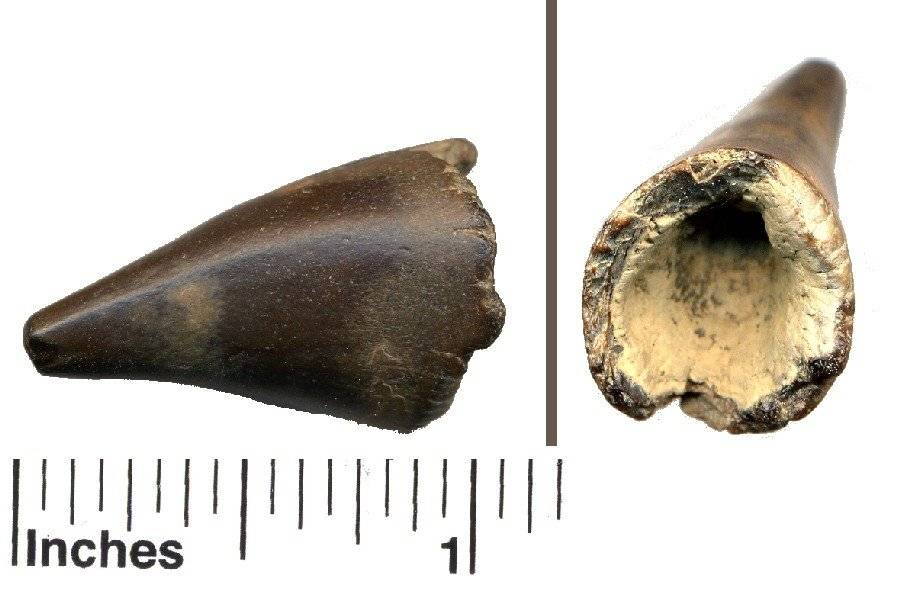 This is a REALLY worn croc tooth, one of two found during the trip.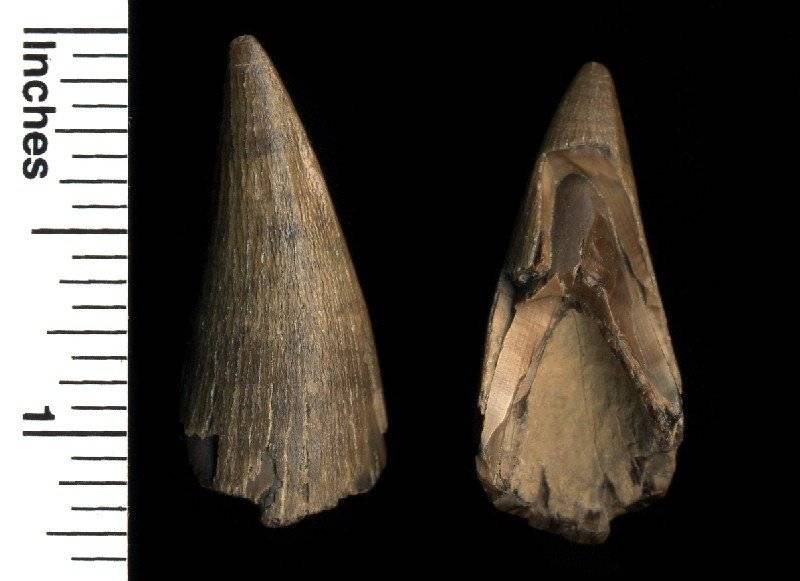 This is the other croc tooth, it's a little less worn, but the other side is damaged.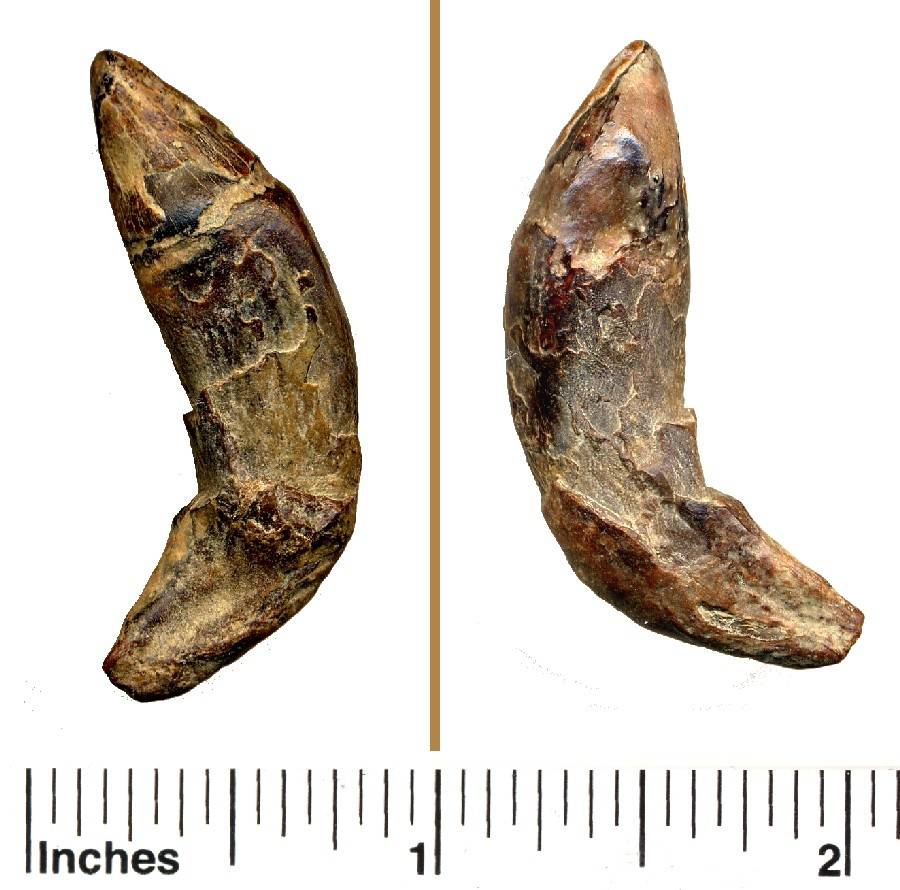 This is a worn porpoise tooth. It's a little larger than what is normally found.



---