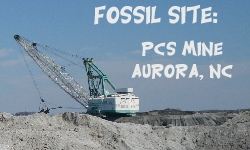 Aurora Collecting Location Page:
PCS Mine, NC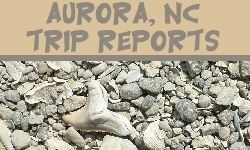 View Collecting Trip Reports from the Aurora, NC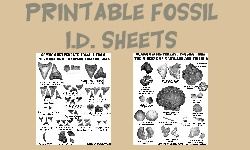 Printable Identification Fossil Sheets for Vertebrates and Invertebrates of Aurora, NC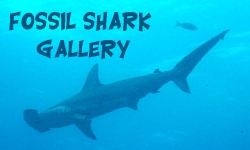 Fossil Shark Gallery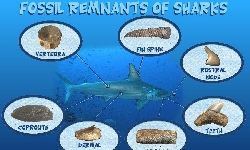 Parts of Sharks that Fossilize

Aurora. NC: Lots of Megalodons and Mako Fossil Shark Teeth! A very good trip!
---


This season, old and new collecting areas have been combined to give access to virtually the entire pit, minus an area being reclaimed.

March 4th was the scheduled date that Amy and I had been given to collect at the PCS Mine. However, due to a series of unfortunate events, circumstances, and schedule clashes, Amy could not make it. Alone I headed, on my 9-hour drive to Aurora; to the Pliocene and Miocene bone beds.

For the fall 2006 season, old collecting areas had been combined to produce an area nearly the size of the pit. There are miles upon miles of collecting area. It is nice to have everyone go into the mine, disperse, and in a few minutes not see anyone around. What a huge collecting area it is!

As I myself quietly disappeared into solitude, into the past, toward an un-hunted ridge in the distance, an eerie feeling came over me. It was unusually quite, unusually lonely, as I am use to Amy accompanying me. However, when I made it to the ridge, un-scoured by humans, and quickly found a perfect 2 1/4" mako, I started to forget how strange it was to have Amy not accompany me. Then minutes later, on the same ridge, after finding another perfect 2 3/8" mako, I began asking myself "Who is she?" The name Amy was but a distant memory. As I picked up large prehistoric teeth, questions such as "What was her name?" ran through my head. Soon the distant memories of her completely vanished as I found a beautiful 3 7/8" megalodon.

Fortunately, this temporary amnesia ended when reality struck. I found a porpoise skull in a huge block of Pungo Limestone. While chiseling it into a manageable chunk (a 70 pound chunk) I was thinking, "I wish she was here to help me carry it a few miles back to the entrance". Alas, Amy was not with me. I had to lug this thing over numerous ridges, around numerous lakes, and through numerous gullies from one side of the mine to the other. This was done in 50-foot increments, before needing to rest due to exhaustion. It took hours, for every step I took; the mine seemed to grow in length by another two steps. Plus I had to go back to pick up my collecting equipment that I could not carry with the skull. I eventually made it though, wishing every second Amy were here to help me lug it! I knew she should have come!

By days end, even though I was sore and exhausted, I had done quite well. In fact, this was the best collecting trip I have had to date. A nice meg, lots of nice makos, a skull, whale teeth, a worn squalodon tooth, a marlin beak?, and some porpoise arm bones that fit together quite well; collecting just couldn't get any better. Most other collectors were very pleased, having meg teeth, and other rarities and oddities of their own.
---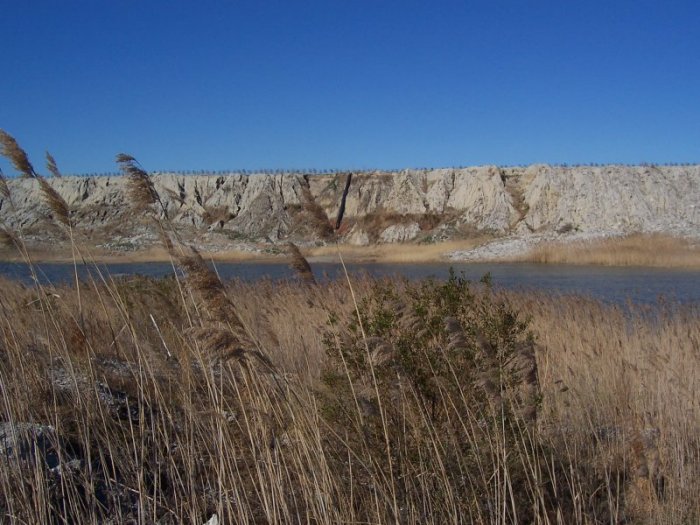 Many sections of the pit are now overgrown as this image shows.



---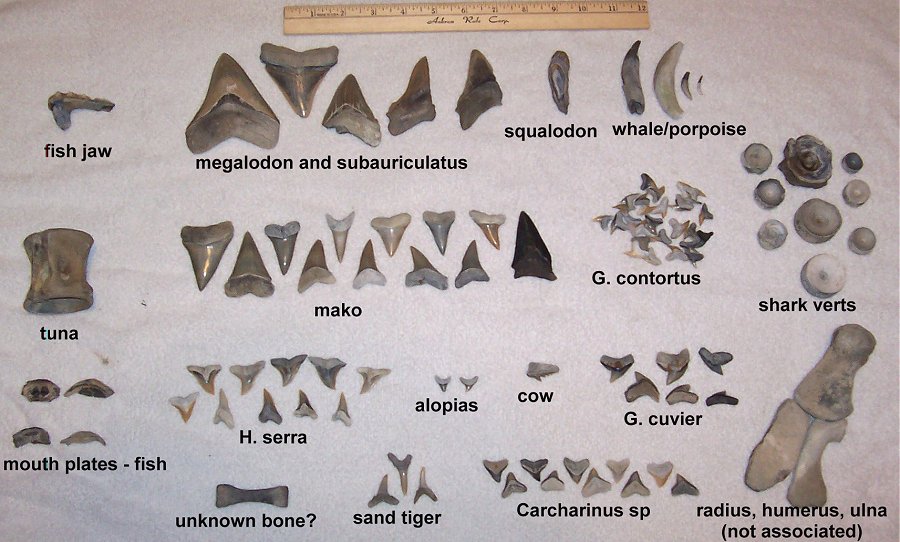 Here are most of the finds for the trip. I forgot to scan the marlin beak.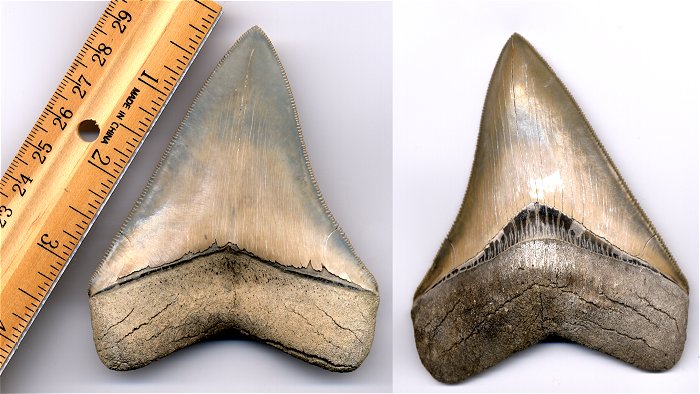 Close-up of the nice meg tooth. It has a 3 7/8" slant length.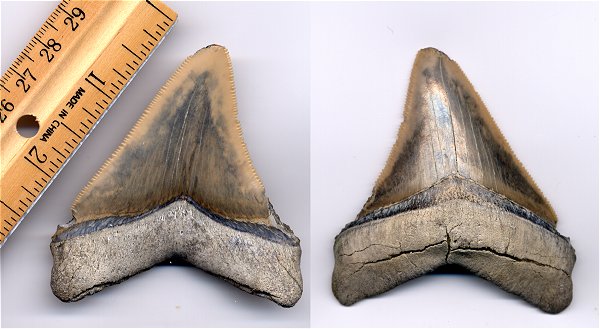 Closeup of a chipped C. subauriculatus (chubutensis) tooth. It has a 3" slant length.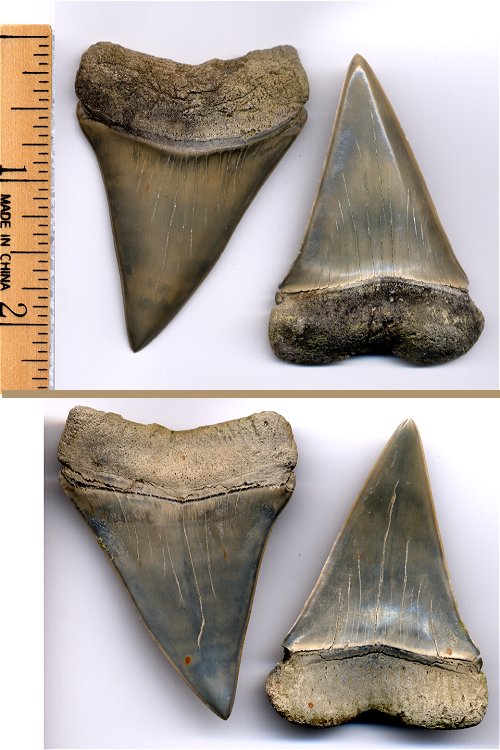 Here are my two large makos found. They are both slightly over 2"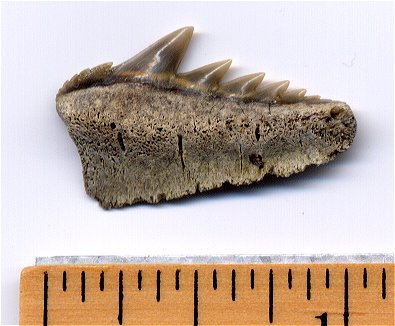 A nice little cow shark tooth.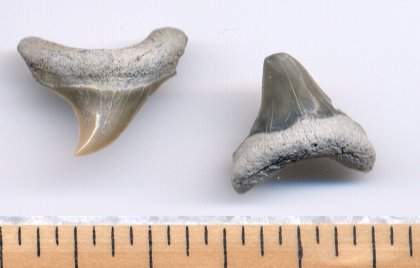 Two small thresher teeth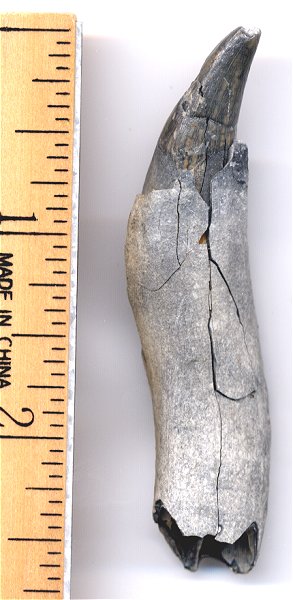 A whale tooth (it was in 3 pieces when found, and 9 when I got home!) It glued together nicely though.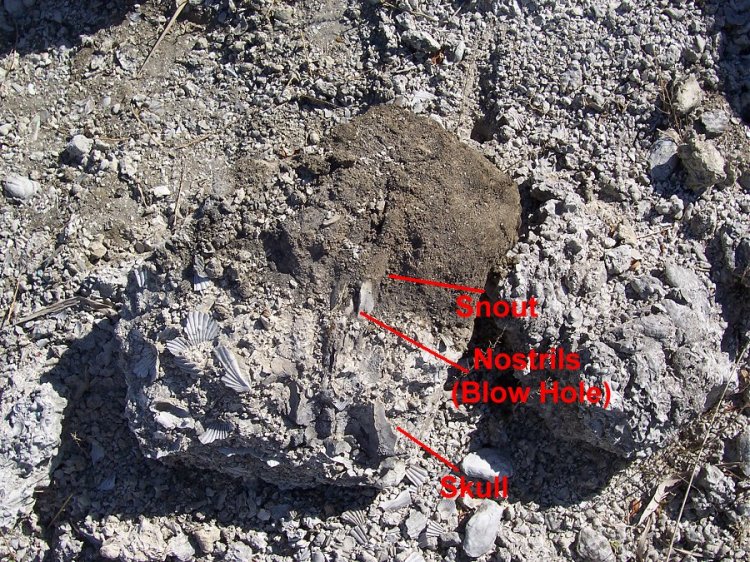 Here is the fossil dolphin skull. It is hard to see at this point. Most of it is still in the limestone, which is good. It means it is probably well preserved. The snout is broken off a few inches below the nostrils. I'll post images when I start the long preparation process.



---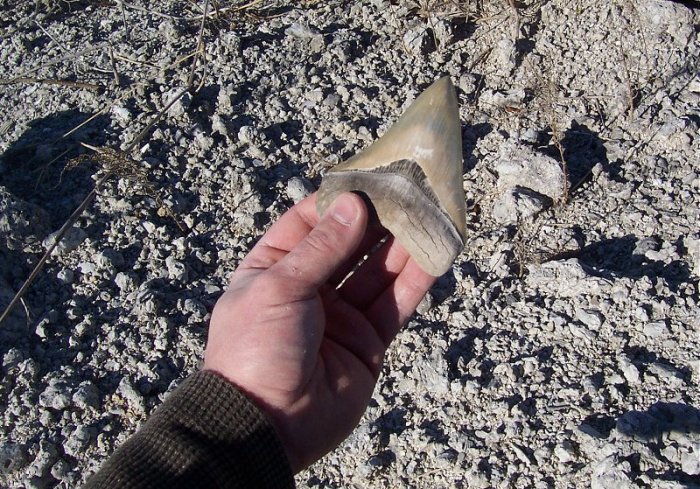 Here is the near perfect meg when found.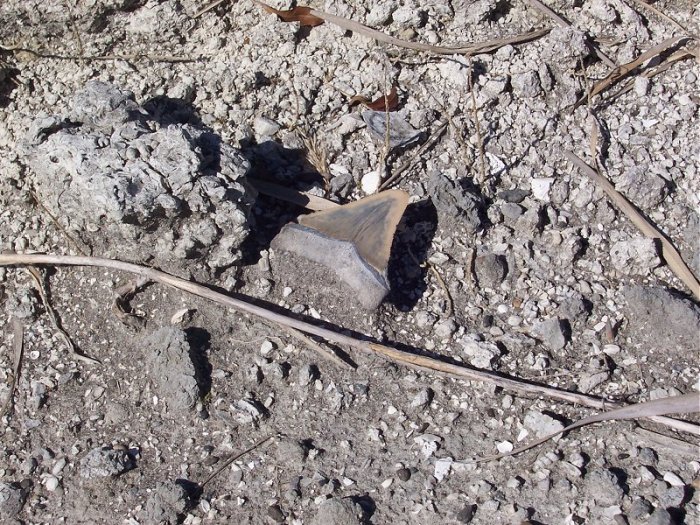 The smaller chipped meg. Sitting on a matrix pedestal.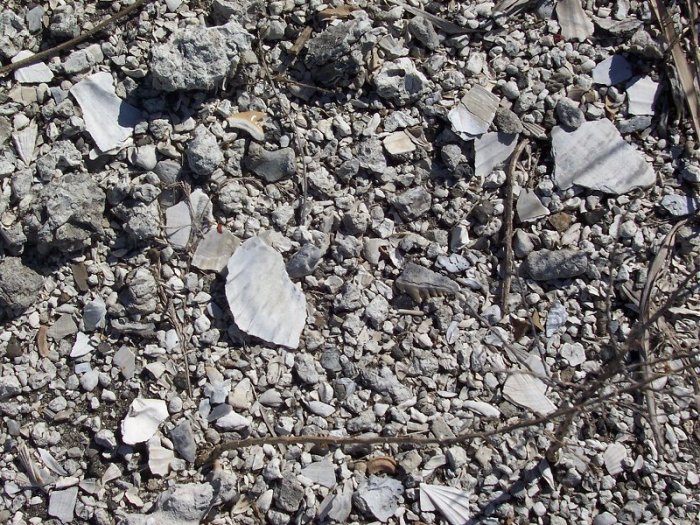 A cow shark and a contortus tooth lies where found.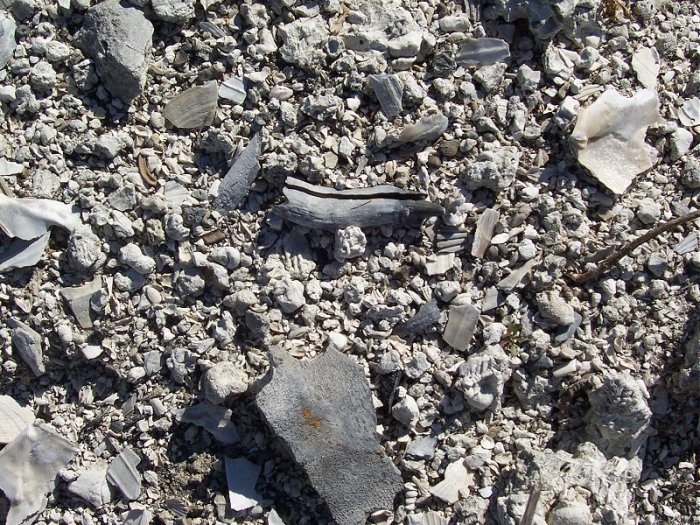 Here's the whale tooth, in 3 pieces initially. It was in 9 pieces after it made it home.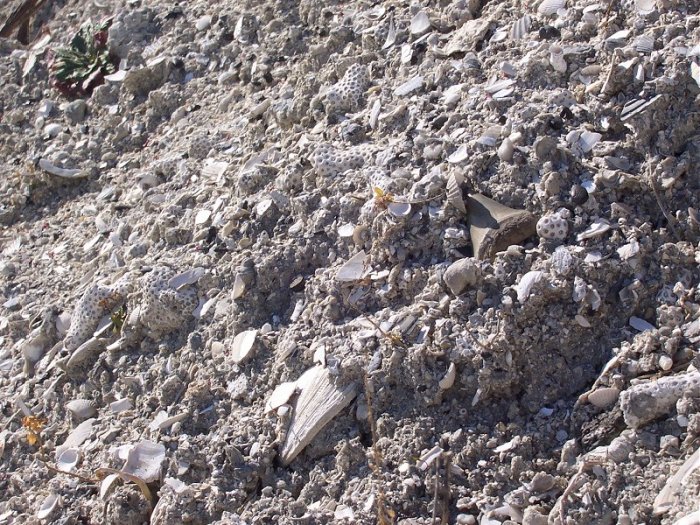 A 2 3/8" mako hiding in on hillside.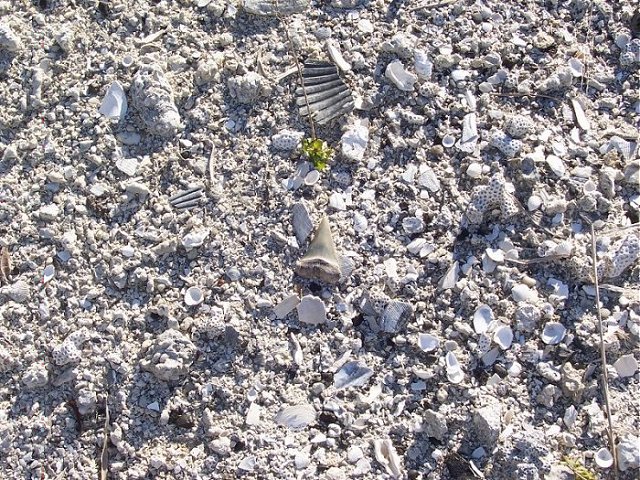 A 2 1/4" mako lying on top of a ridge.



---