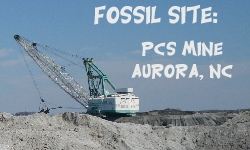 Aurora Collecting Location Page:
PCS Mine, NC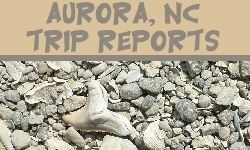 View Collecting Trip Reports from the Aurora, NC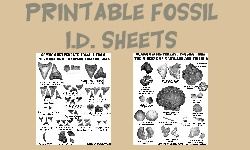 Printable Identification Fossil Sheets for Vertebrates and Invertebrates of Aurora, NC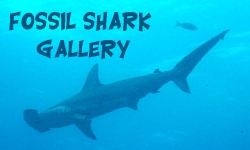 Fossil Shark Gallery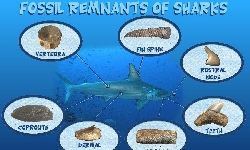 Parts of Sharks that Fossilize
Back in Business - Spring Fossil Hunting Trip, March 2007
---

Collectors getting ready to start off the spring 2007 season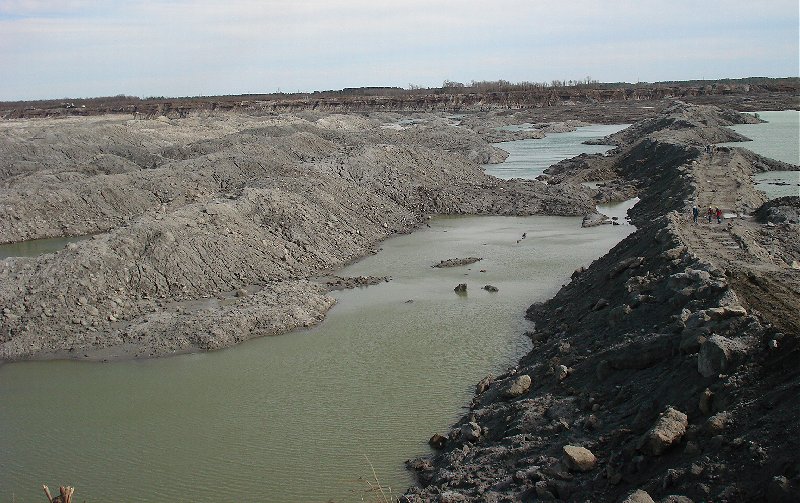 This is currently the collecting area for the spring 2007 season. It's a fairly large area that starts at the ramp to the left, which leads to a bridge. It extends to approximately 4 or 5 ridges past the bridge. The collecting area may expand as the pit widens.
---
Our first fossil trip of the year started off with a bang. We went to Antarctica in search of various undescribed dinosaur species with a Russian research team. Oops... I mean we went to Aurora for the spring 2007 season.

The plan was to leave a day early at 1:00 am to try our luck at Green's Mill Run. After accidentally sleeping in, Amy and I departed our commonwealth promptly at 5:30 am hitting rush hour in various cities. The fossil bus arrived at Green's Mill Run 10 hours later. All excited, we leaped from the car into our waders. We then leaped into the stream and quickly leaped out, as the water level was VERY high. That morning, there were severe storms. I assumed the storms would help the fossil scene at the stream. Instead, it just submerged it. We spent a few hours leapfrogging about, not finding much. Finally, deciding we are not leapfrogs; we left the stream to head to our B&B winery for some R&R.

The next day was our Aurora trip. About 40 some eager beavers joined us for the opening of the spring season. The collecting area looked great. Guides spoke of ample Yorktown and ample collecting space. They were right! Off we went into the mine. After searching for a few hours and only finding broken makos, I started to get disillusioned. Finally, Amy found a beautiful 2 7/8" meg. She showed it to me, and I quickly yelled, "Find a bigger one!" Luckily I said that, because she took those words to heart. About an hour later, she shouted something across one of the ridges at me. The wind carried her faint words… "I found a bigger one!" She had found a reworked 4 5/8" meg. The serrations were missing, but it still looked great! The day ended with me being megless, but hey, Amy found two. I wasn't complaining. This had been a VERY good day at Aurora. By days end, many people had megs, including a beautiful 6+" meg.

Thank you PCS for allowing us to collect!
---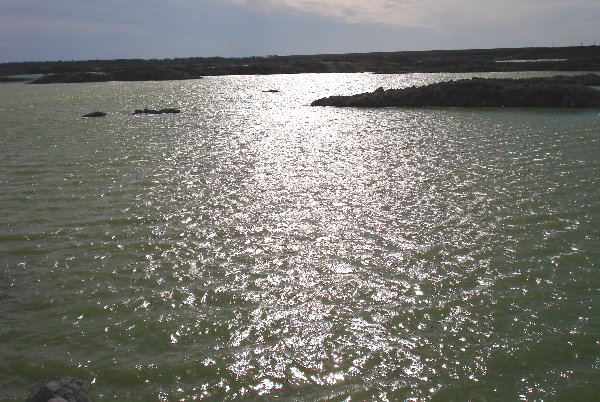 As one can see, too much rain may be a bad thing this season.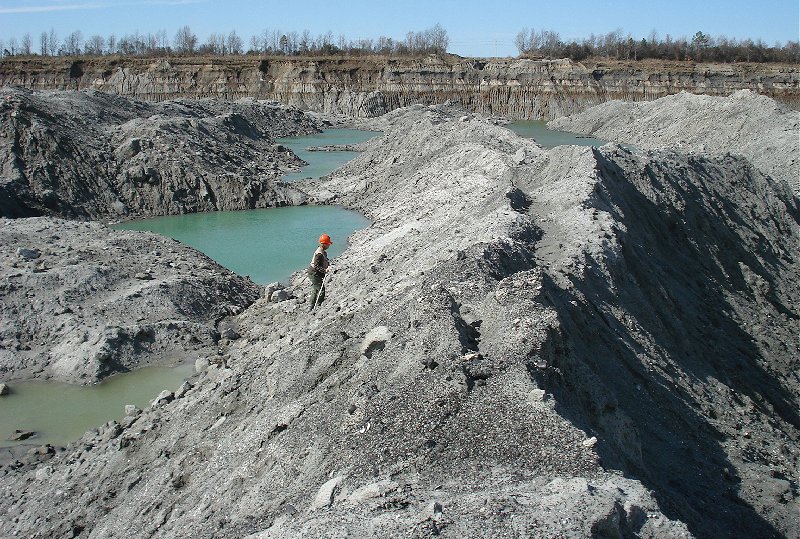 The area has very good topography. The ridges are steep, thus maximizing the search area.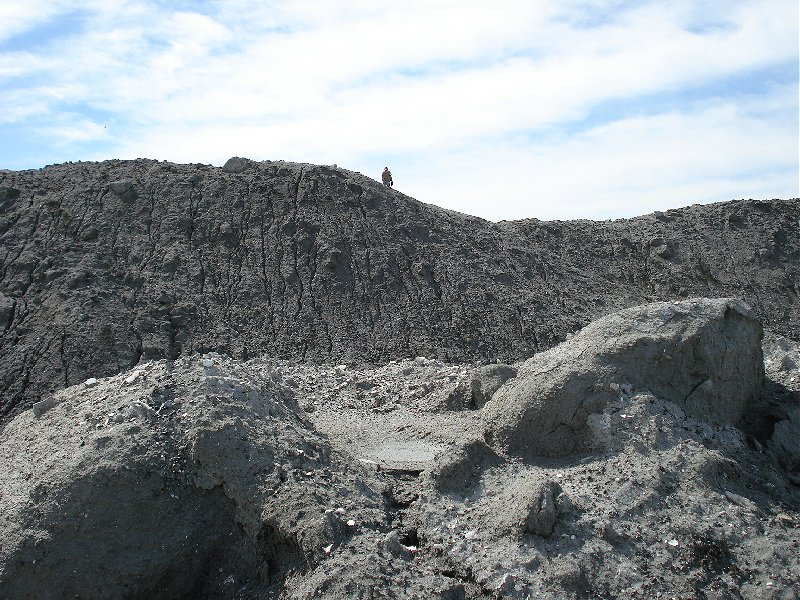 Amy on the top of a ridge.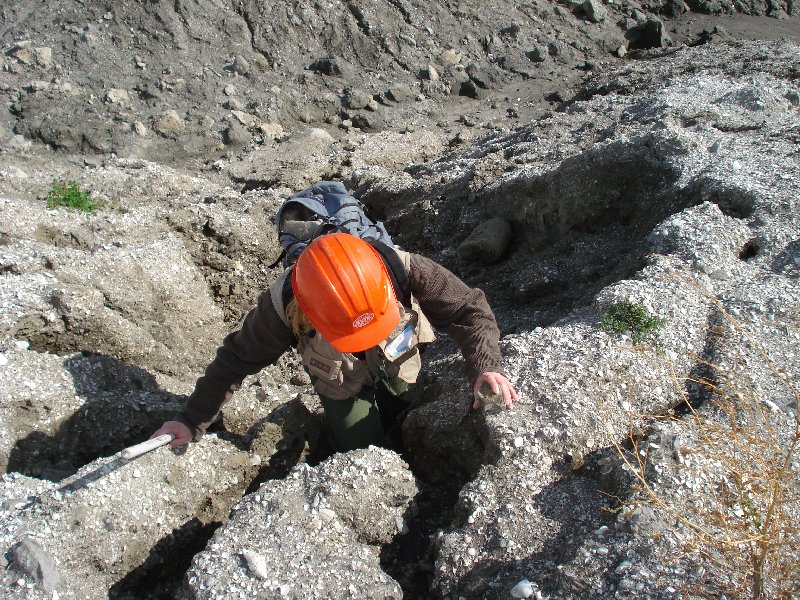 There are also countless drainage ditches to search.



---
Fossils Found

Here are our finds for the day. Among them are 2 nice megs and a partial squalodon incisor. All of the large makos have root damage.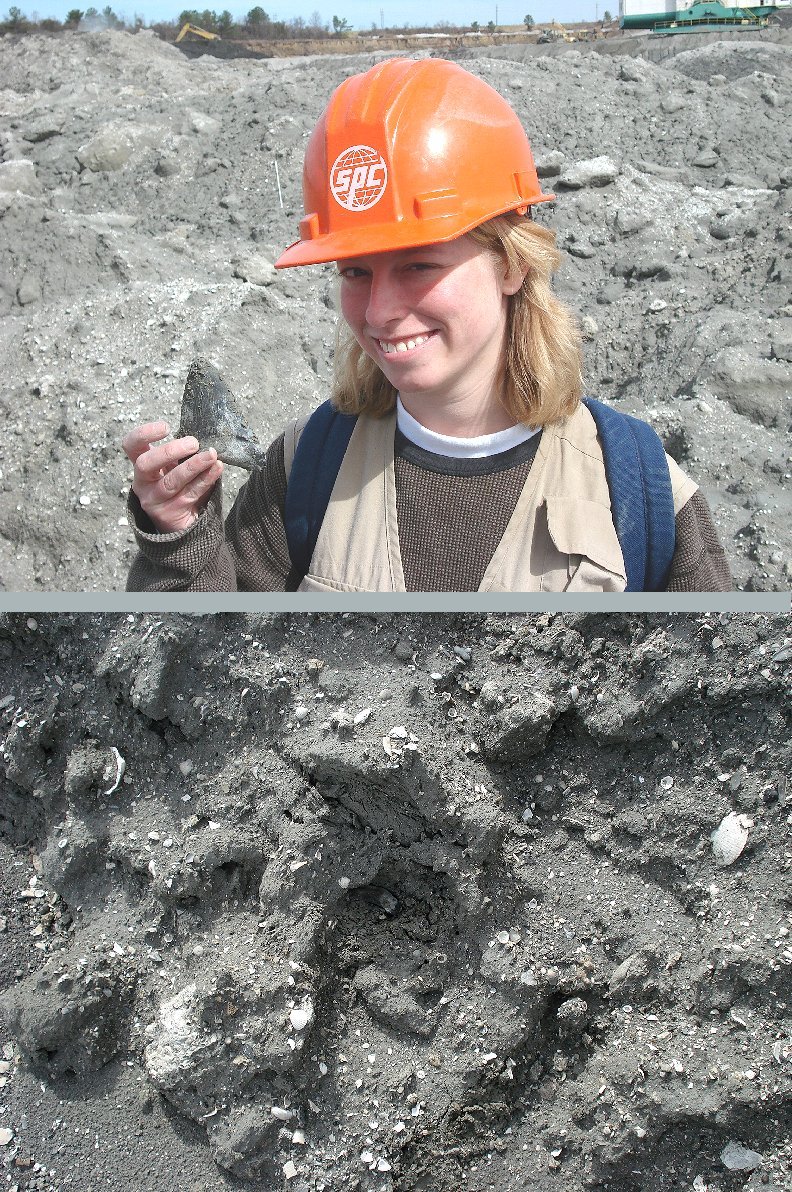 Here is the 4 5/8" (slant height) meg when found.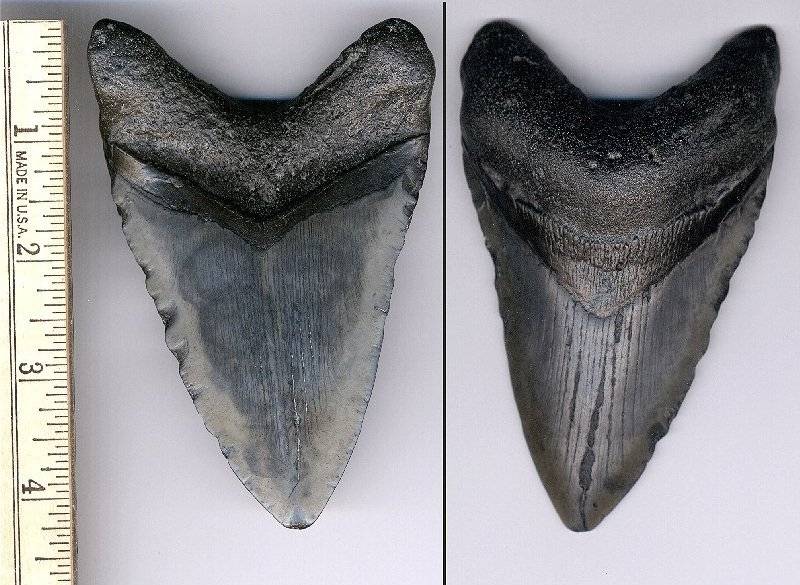 Here is the 2 7/8" (slant height) meg when found.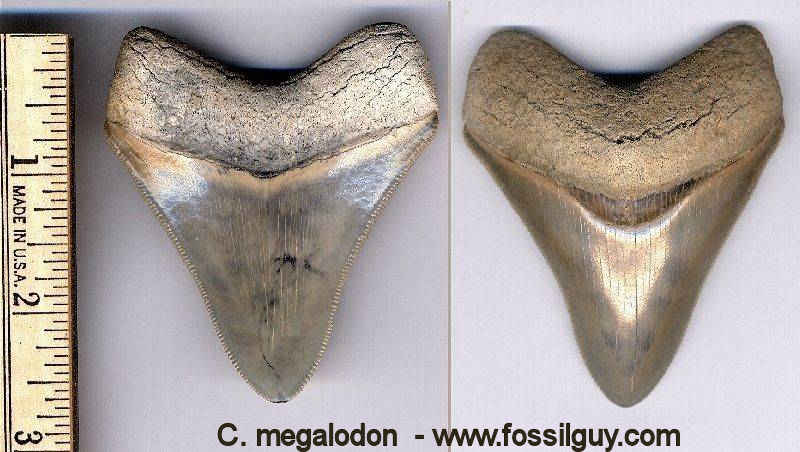 ---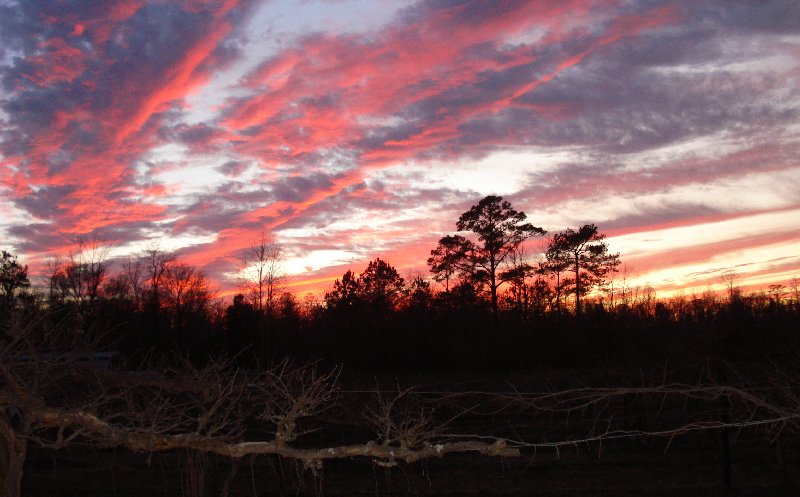 Thus ends our spring trip to Aurora, NC




---