Shootout at the OK Quarry
Here, Roy and I have a shootout at the OK quarry on Black Cat Mountain. The last man standing gets the trilobites.
Preparation sequence of the Huntoniatonia (Huntonia) lingulifer trilobite we found
---
Black Cat Mountain, Oklahoma:
Haragan Formation, Lower Devonian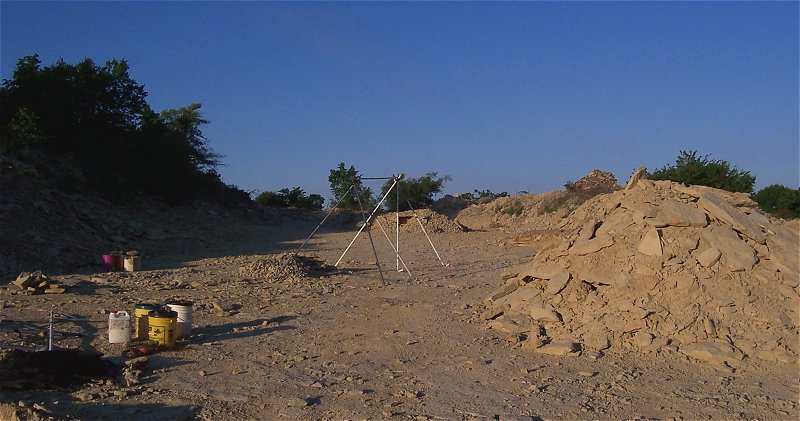 "The quarry operations"
Black Cat Mountain is quarried by Robert Carroll, a fossil enthusiast to say the least. He carefully mines this mountain for its world class trilobites. Layers of limestone from the Haragan Formation are carefully excavated and stacked into piles. These piles are then searched for the trilobites. Later he preps them for sale at the Tucson Show.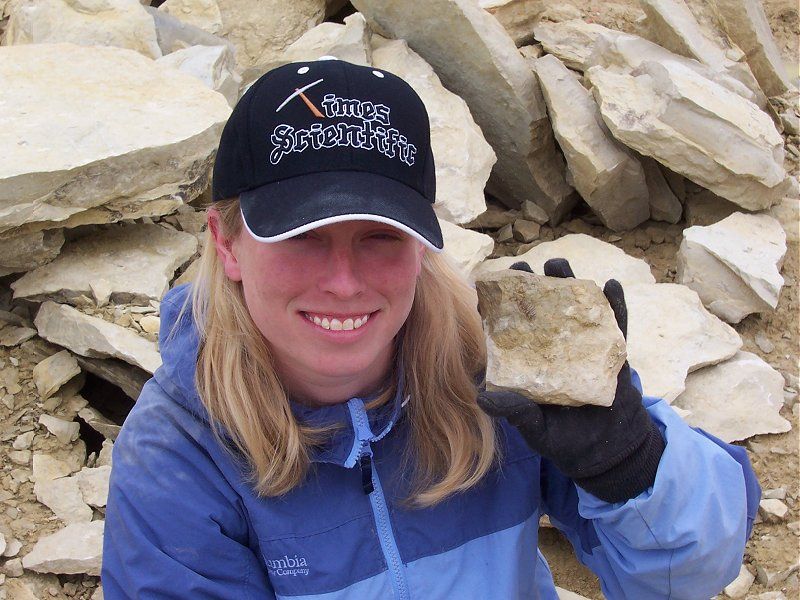 "Huntonia Trilobite"
This is the best find of the trip. It doesn't look like much now, but after it's prepped, this will be a beautiful Huntonia trilobite, one of the more sought after trilobites on Black Cat Mountain.
---
The Trilobite Fossil Hunt
From April 30th to May 4th, We traveled to Oklahoma and Texas with Roy and "Wrong Way" Rob from NJ for a fossil trip. The primary goal of this trip was to spend a few days at Bob Carroll's quarry on Black Cat Mountain in Oklahoma. Bob is a world-renowned preparator of Oklahoma trilobites, and Black Cat Mountain is probably the best place in North America to find trilobites.

We spent a few days there collecting trilobite specimens such as a Ketternaspis, Huntonia, Dicranurus, and a bunch of Redops. We also ventured into Texas and hit a spot near Sherman for Ptychodus teeth, a type of Cretaceous shark (I found one...). Finally, we took a brief jaunt to a spot for Ammonites. At the Ammonite spot, we all found some ammonites, mostly fragments though. However, Roy found an interesting arrowhead.

In the end we took back approximately 100 pounds of fossils, mostly trilobites. Enough to keep me busy prepping for months! Unfortunately, I need a more precise air abraisive unit to prep the specimens.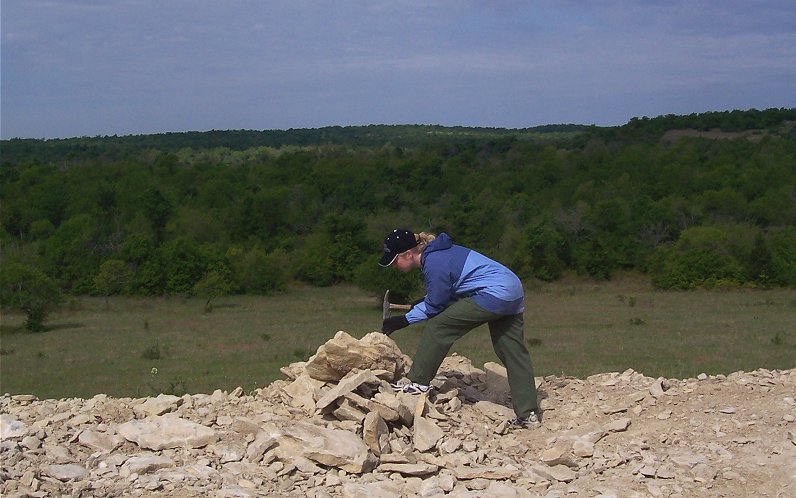 "Amy is searching for more trilobites"
Even when the temperature became warm and everyone else was in short sleeves, she continued to wear her winter parka. Looking at her made us all cold.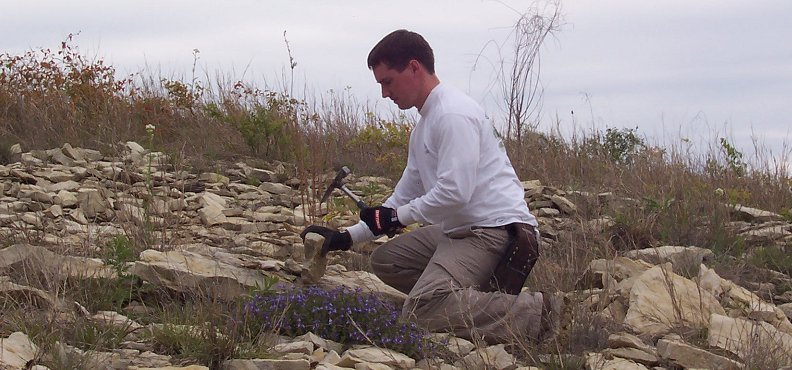 "Splitting Rock"
The Trilobites are found in the rock, usually when the rock is split, an outline of the bug is seen on both sides of the split. The rock is then glued back together and prepped.
---
More Images of the Fossil Site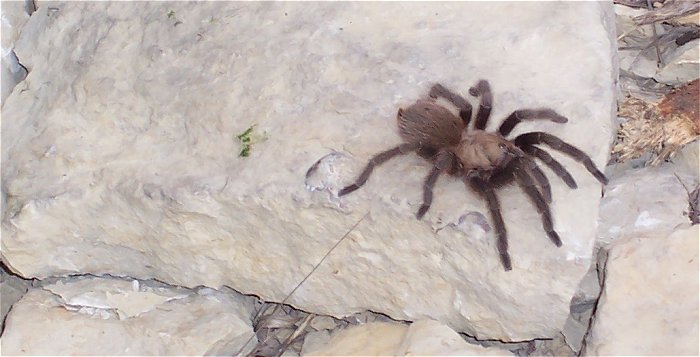 "Creepy Crawlies"
Yes, the place was chalk full of creepy crawlies. We were warned to stay clear of rattle snake and scorpion, but no one told us of tarantula! I believe this one was guarding a trilobite.

"Cool Lizard"
Besides the creepy crawlies, there were some pretty cool wildlife. We saw a roadrunner... briefly (they are fast!), some neat looking lizards, and armadillo. The armadillo were curiously laying on the side of the road.. Perhaps they were resting.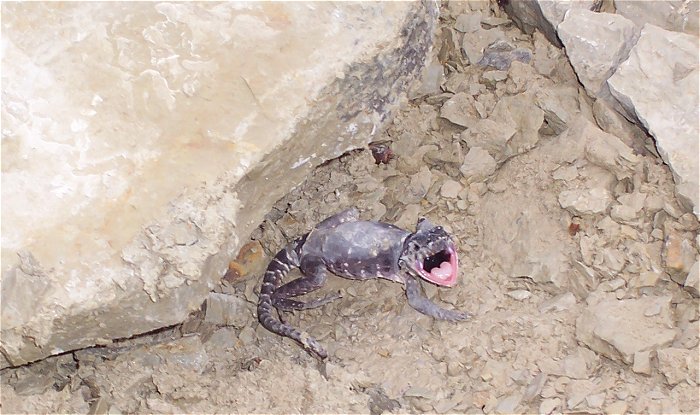 "Attack Lizard"
Wrong Way Rob lifted a rock to find this lizard. Although small, he was ferocious and would attack anything near him!
---
Images of the Trilobite Fossils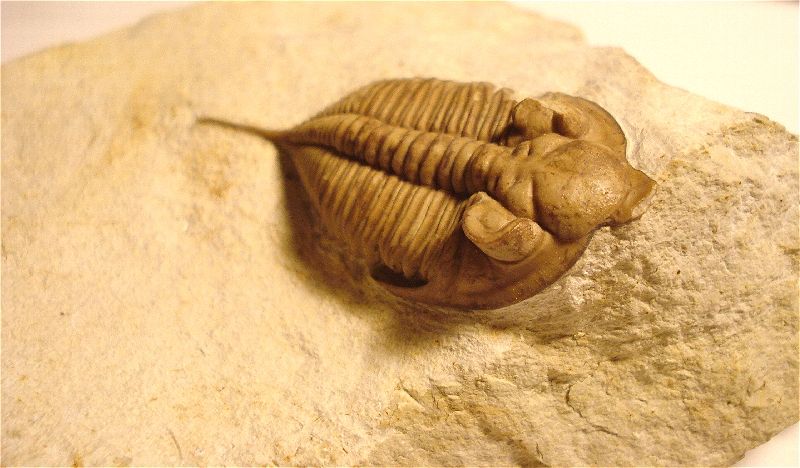 Huntonia Trilobite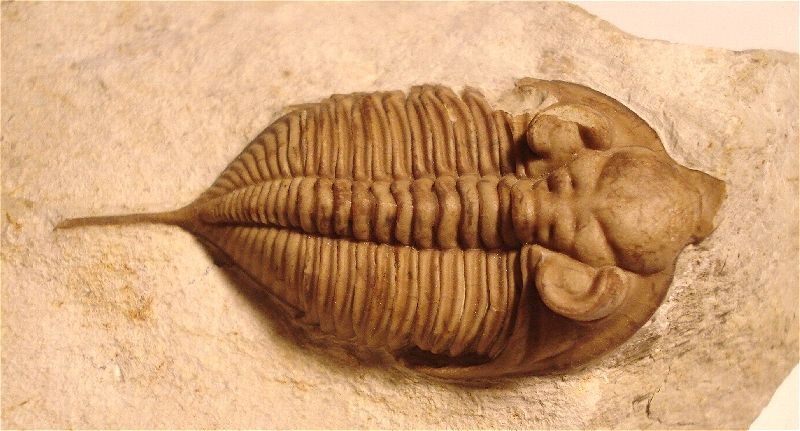 Another view of the Huntonia Trilobite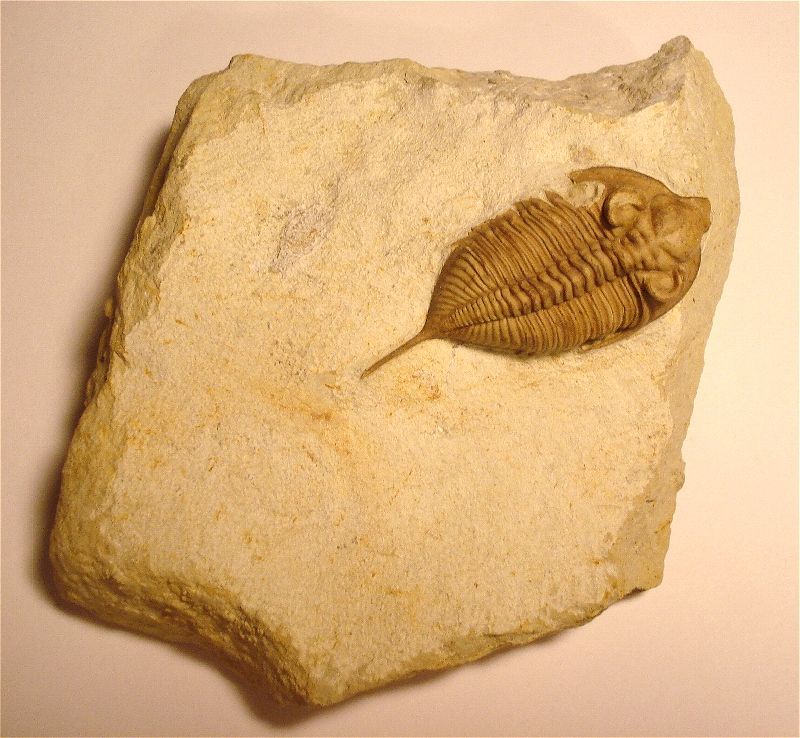 Another view of the Huntonia Trilobite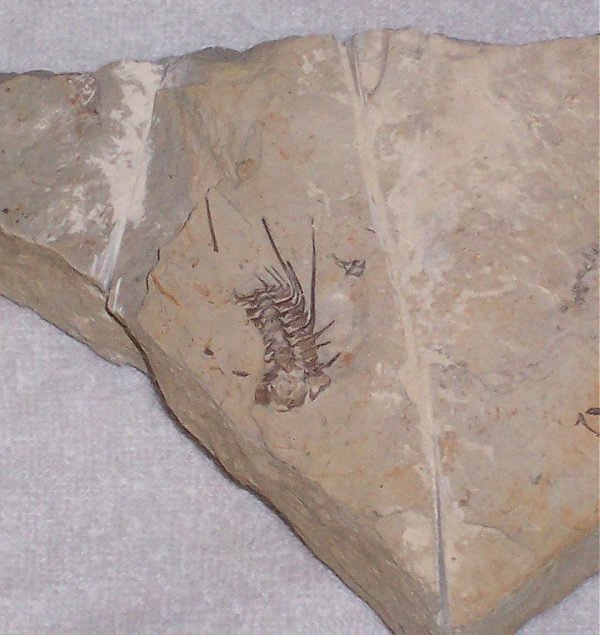 Unprepped Dicranurus Trilobite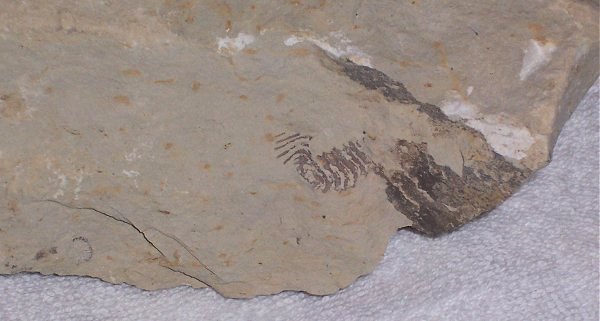 Unprepped Kettneraspis Trilobite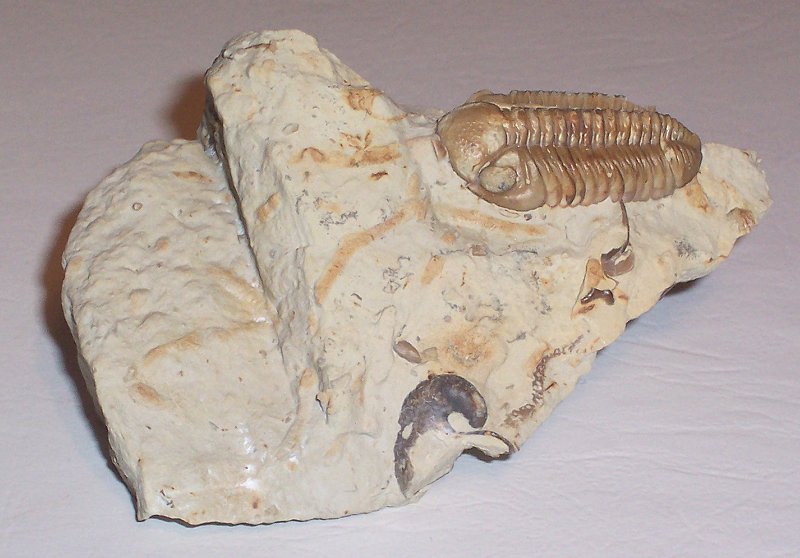 Unprepped Phaciphacops Trilobite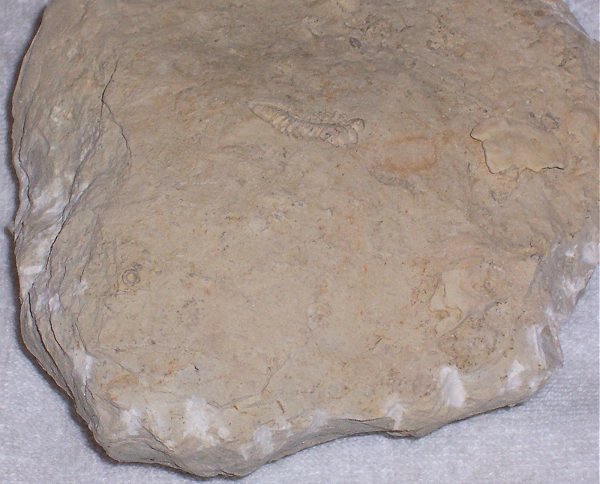 Unprepped Phaciphacops Trilobite near him!
---