If you enjoy this content,
Please share this page: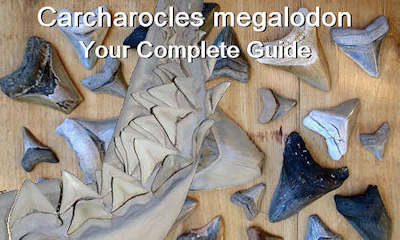 Megalodon Shark Gallery
Everything you wanted to know
about the Megatooth Shark!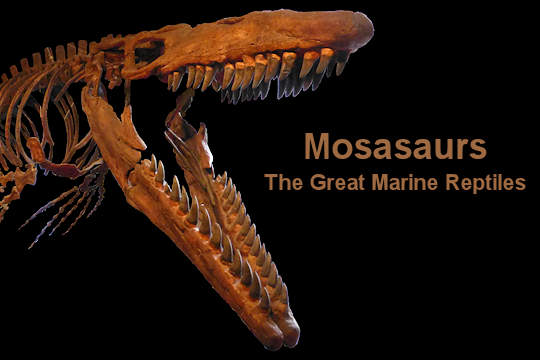 Mosasaurs
All About the Great Marine Reptiles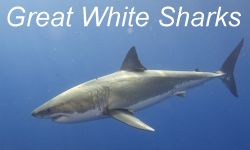 Great White Shark
& Mako Shark Gallery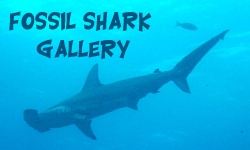 Fossil Shark Gallery
Facts, Information, Evolution, ...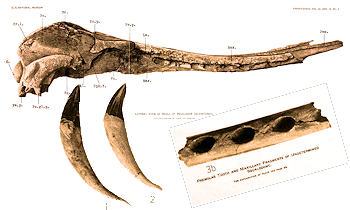 Squalodon Gallery
The Shark Toothed Whale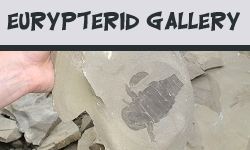 The Eurypterid Gallery: Learn about New York's State Fossil!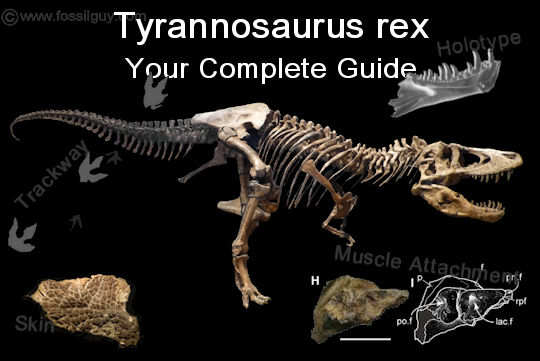 Tyrannosaurus rex Gallery
Your complete guide to one of the most fearsome animals of all time!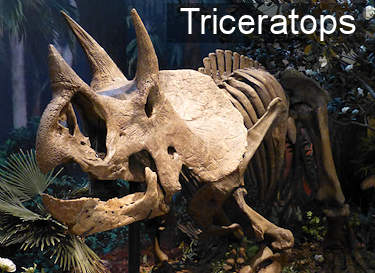 Triceratops Gallery:
Your Complete Guide to Triceratops!
---

The Fossil Gallery: Browse through examples of fossils and learn about prehistoric animals. The specific types of fossils are linked to additional fossil facts, information, articles, pictures, fossil hunting sites, and fossil collecting trips.
---
VERTEBRATE FOSSILS

Vertebrates are animals that hava a spinal column, which is usually made of bone or cartilage. Vertebrates include mammals, reptiles, birds, dinosaurs, amphibians, and fish. Vertebrate Fossils are abundant in the fossil record. Most well known fossils are Vertebrates. Fossil Vertebrates first appear in the Cambrian from China. Below are facts on notable vertebraets, including Dinosaurs, Mosasaurs, Whales, and fish, including prehistoric sharks!

DINOSAURS

Spinosaurus
The Semi-aquatic Dinosaur!
Cretaceous

Tyrannosaurus rex and other Tyrannosaurs
T. rex Dinosaurs - Facts and Information
Cretaceous

Triceratops and other Ceratopsids
Triceratops Dinosaurs - Facts and Information
Cretaceous

REPTILES

Mosasaur
Great Marine Reptile - Facts and Information
Cretaceous

MARINE MAMMALS

Squalodon
The Shark Toothed Whale
Oligocene - Miocene

Eurhinodelphis
The Long-Snouted Dolphin
Miocene

Physeteroidea
The Sperm Whales
Oligocene - Miocene

FISH


Sharks - Elasmobranch
This gallery currently has 10 genera of shark, including C. Megalodon, Great Whites, and Makos

Bony Fish - Teleosts
This gallery currently has 1 genera of fish - the Tarpon
---
INVERTEBRATE FOSSILS

Invertebrates include most animals without a spinal column. Well known Prehistoric Invertebrates include Arthropods, such as Trilobites and Sea Scorpions (Eurypterids).

Arthropods

Trilobites
Paleozoic - Cambrian to Carboniferous
7 trilobite genera are up so far - Facts and Information about Trilobite Fossils

Eurypterid - Sea Scorpions
Sillurian
Eurypterids from New York and Ontario - Facts and Information about The New York State Fossil
---
---
Modern Plants

Olive Plant Fossils - Olea europaea
Pleistocene
Santorini - Greece
Fossil Olive History, a rare glimpse where paleontology and mythology collide







---