Diving with Sharks - A Video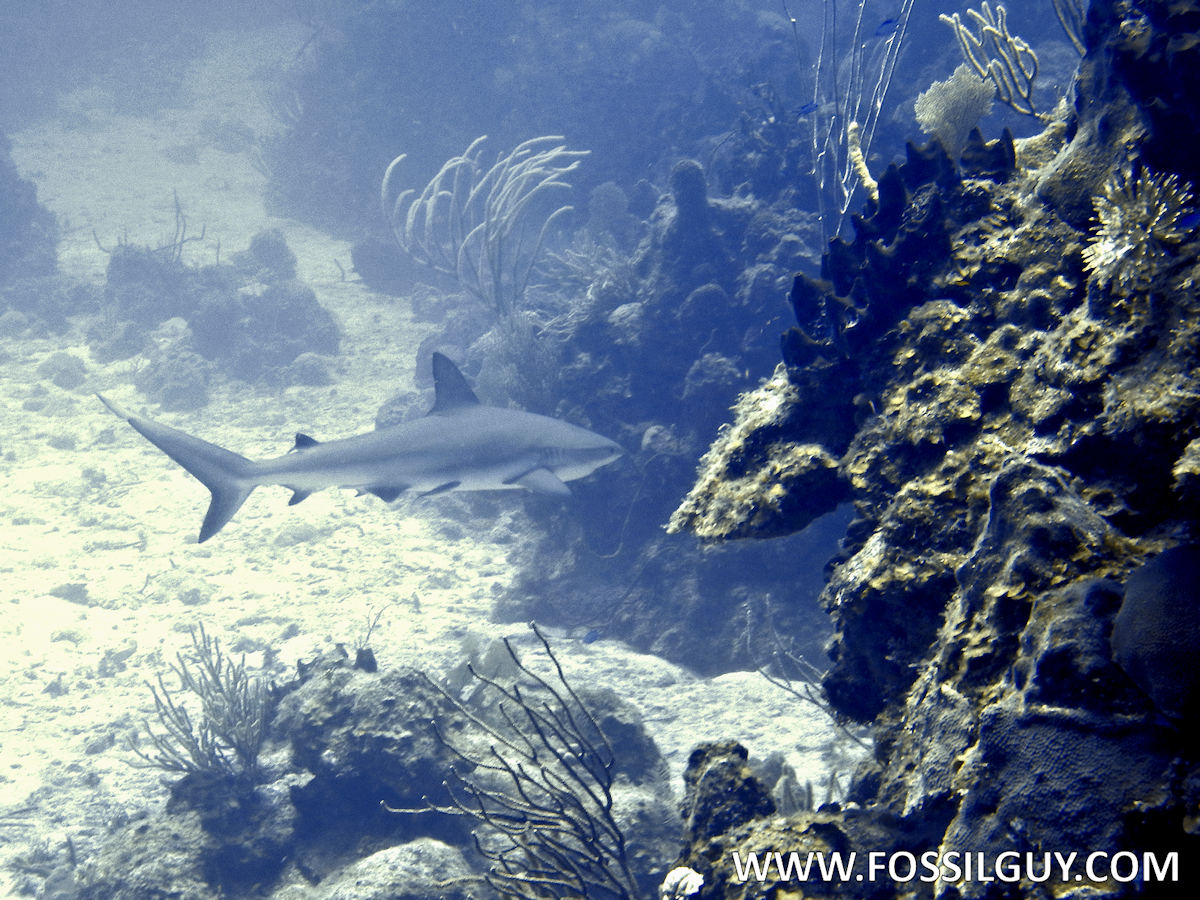 A Caribbean Reef Shark cruzes the reef at Ginger Island in the British Virgin Islands.
(I had no flash, so the red colors in the images didn't turn out great)
---
I recently came back from a sailing trip in the British Virgin Islands. We decided to bring dive gear on our sailboat so we could check out the underwater world. On one dive while exploring the reef below Ginger Island, we were greeted by three sharks. There were two Caribbean Reef Sharks and one small Nurse Shark.

The Reef Sharks were inquisitive. They would come out of the blue and swim up a few feet from us, then at the last moment, turn and circle around, only to reappear a few minutes later. This led to an amazing opportunity. Since they weren't skittish, we could swim along with them for brief moments of time throughout the dive.

It's always incredible to be with sharks in their wild and natural environments, not behind aquarium glass, not behind the bars of a shark cage, and without chumming the waters. It instils a sense of awe and respect for these animals. They are not terrifying man eaters, but rulers of the ocean. Like any ruler, they require respect.

Below is a short video of us swimming with the sharks.
---
Video of our dive with the Sharks:

---
Check out the Hammerhead Page for pictures from our dive with Hammerhead sharks in the Galapagos!
---
Some Pictures of the Sharks: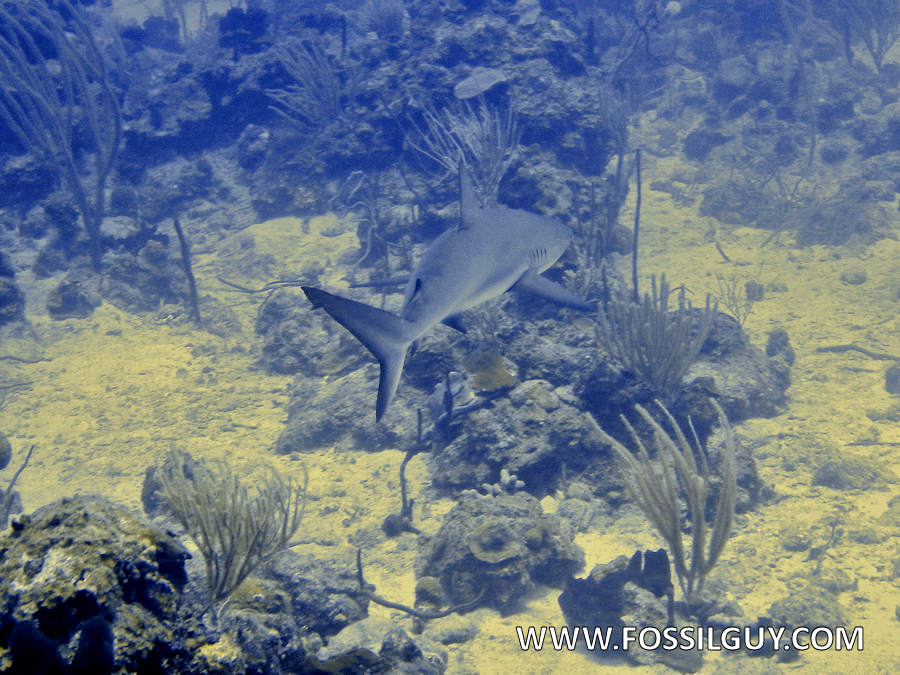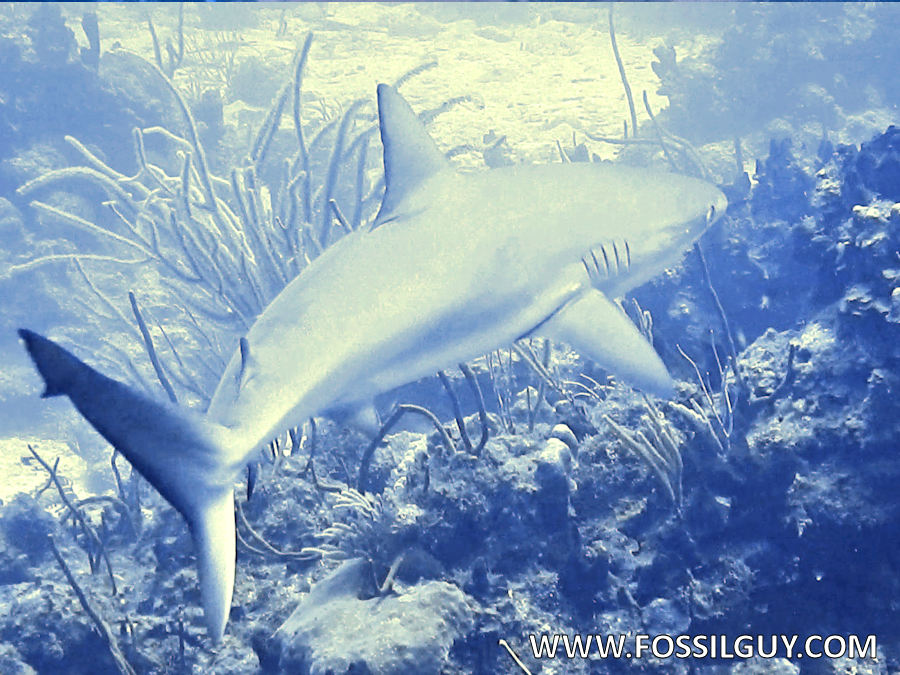 Pictures of a Caribbean Reef Shark swimming the reef at the BVI's.
---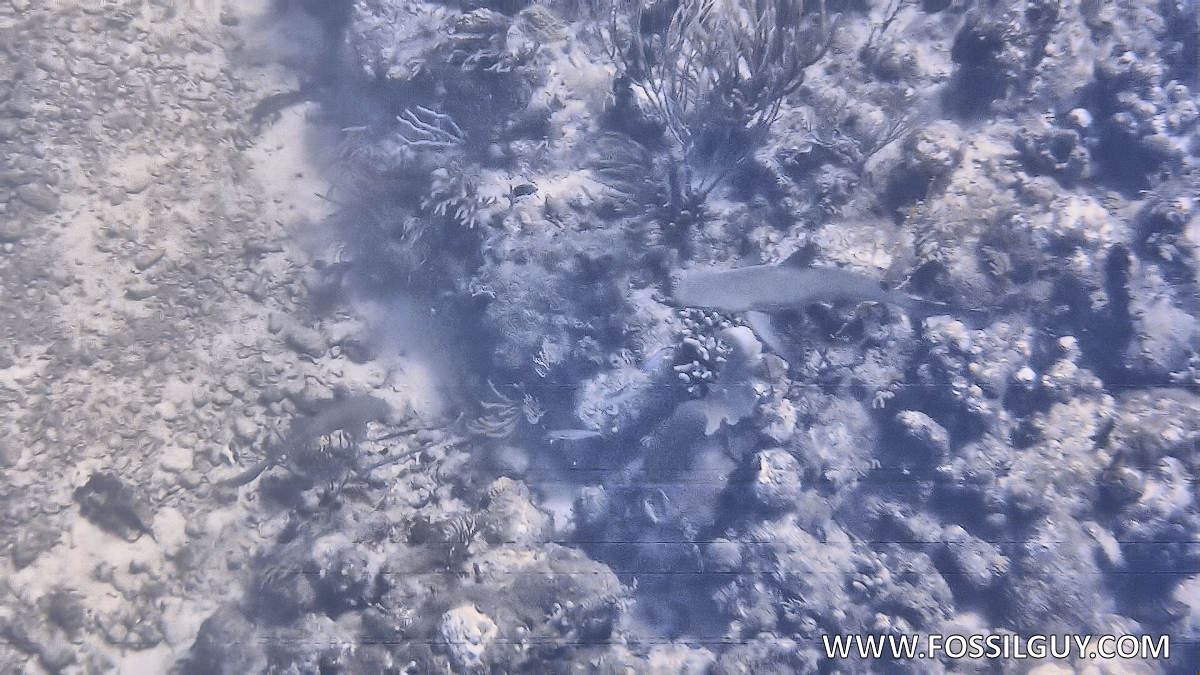 A Nurse shark and a Caribbean Reef Shark.
---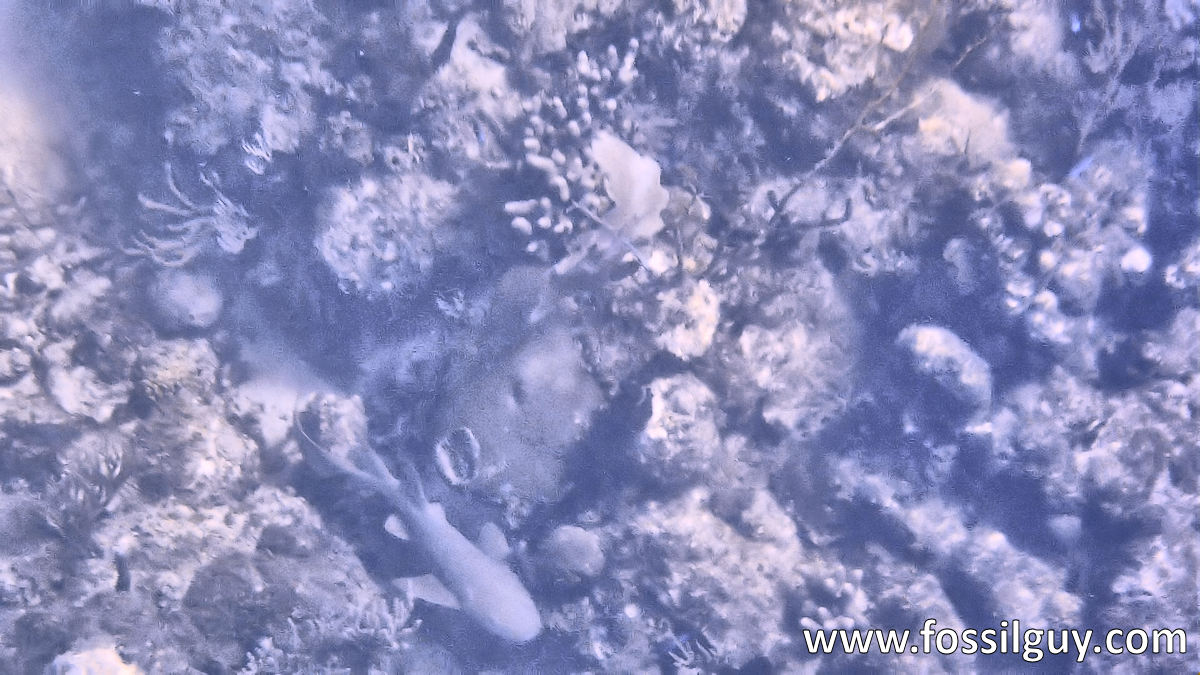 Closer view of the Nurse Shark.
---
Recommended Book:
Shark Bytes: Tales of Diving with the Bizarre and the Beautiful

By: John Bantin
The author recounts many tales of diving with several types of sharks. The book is complete with stunning photography. He conveys to the reader a sense of wonder and environmental awareness when diving with these beautiful creatures. Kindle and Paperback versions are available
---